Erin and Andrew had a wonderful "blue dress meets red firefighter meets fireworks" wedding at the Hillendale Country Club last fall (take a look at the blog post), and obviously I was excited to get to design such a visual wedding.
First off…the image of Erin putting on her bracelet in front of the window was one of my favorite Isabell images of 2011.  Beautiful light + beautiful woman = beautiful photograph.  Erin like the toned version the best, and I thought it would be interesting visual to have the splashes of blue from her shoes as well as the hints of red and  green popping on the left of the page.  Love it!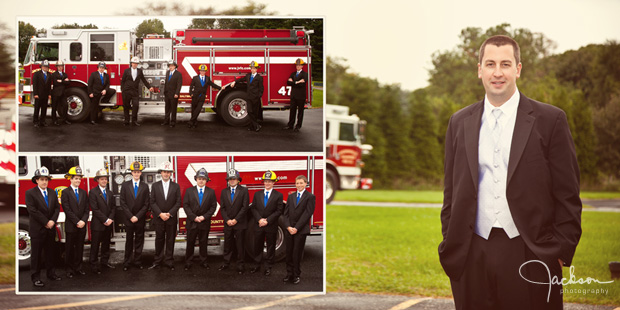 Of course the red and white of the firetruck would go with the blue of the vests!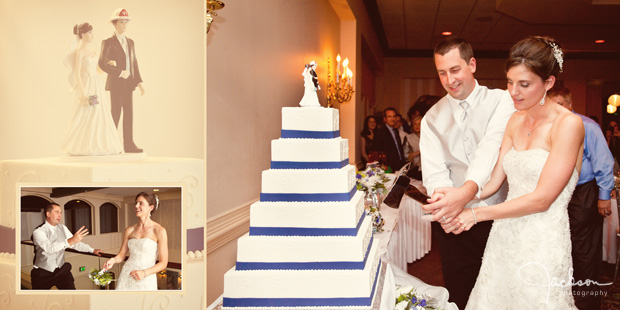 This is perhaps my favorite spread of the album…and no, not because they're cutting the cake with an axe…well maybe a little.  Actually it took me a while to find how to tie these two images together.  Luckily the geometry of the cake detail shot lent itself as the perfect frame for the bouquet toss.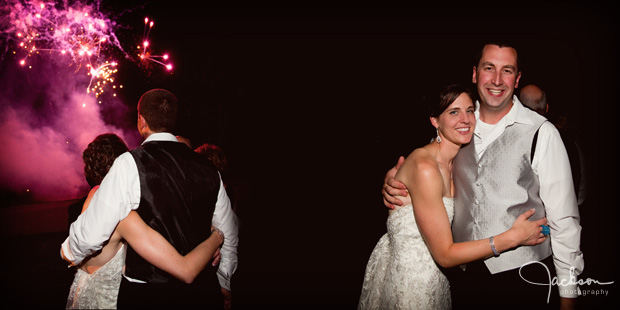 What a perfect way to end a wedding (album) 🙂 .