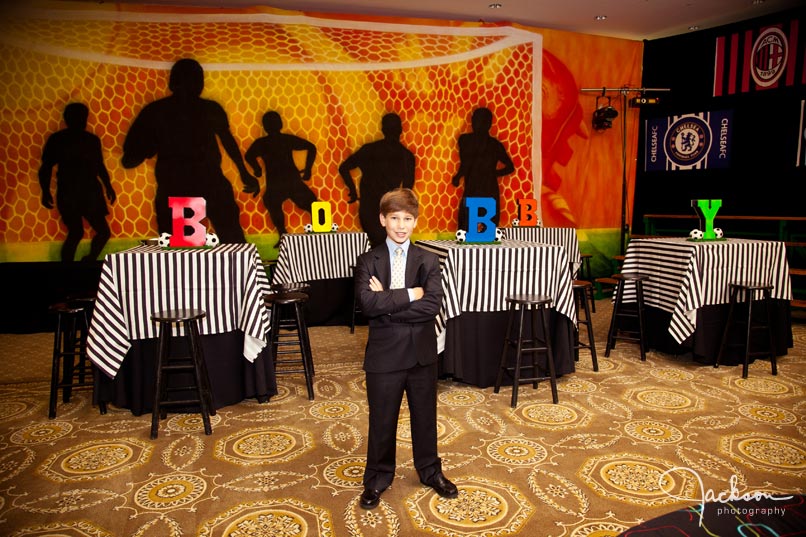 I had the great pleasure of photographing a remarkable young man on the day of his Bar Mitzvah. He was well-spoken, very focused, and relaxed in front of 170 guests attending his ceremony. All this and he could party too! The Suburban Club was decorated to the max with a soccer and sports theme, thanks to Sharlene Sherman's design and planning flair.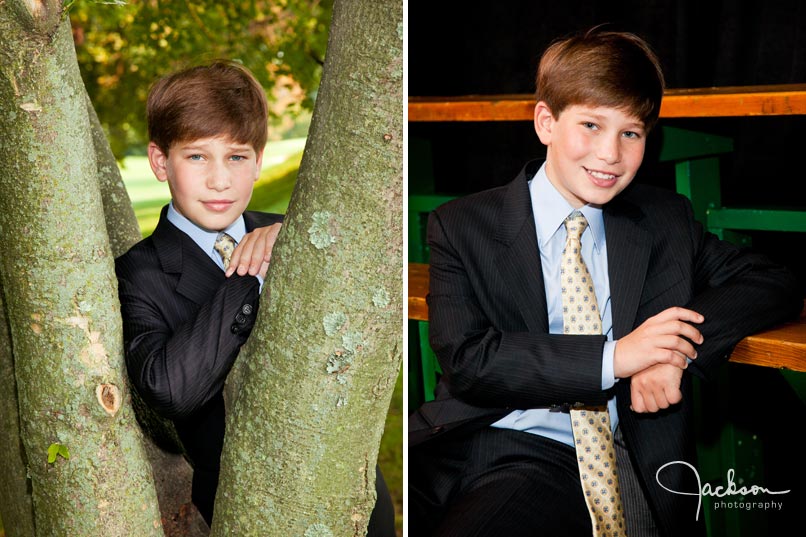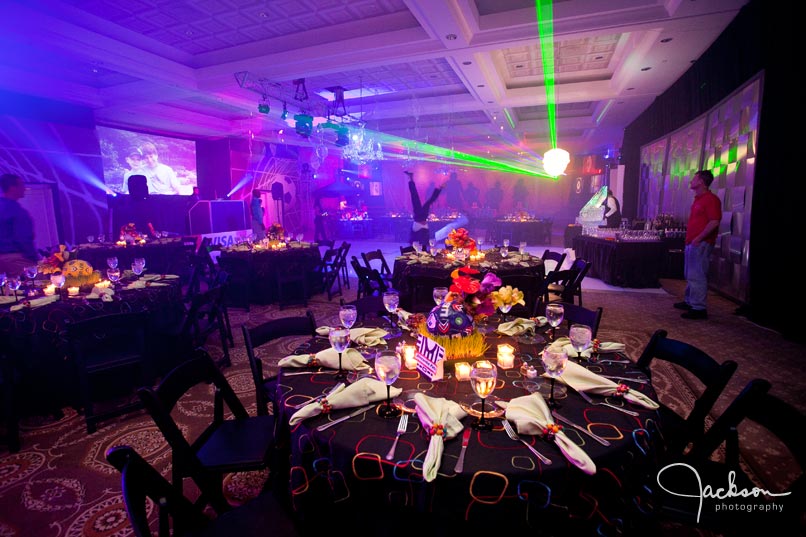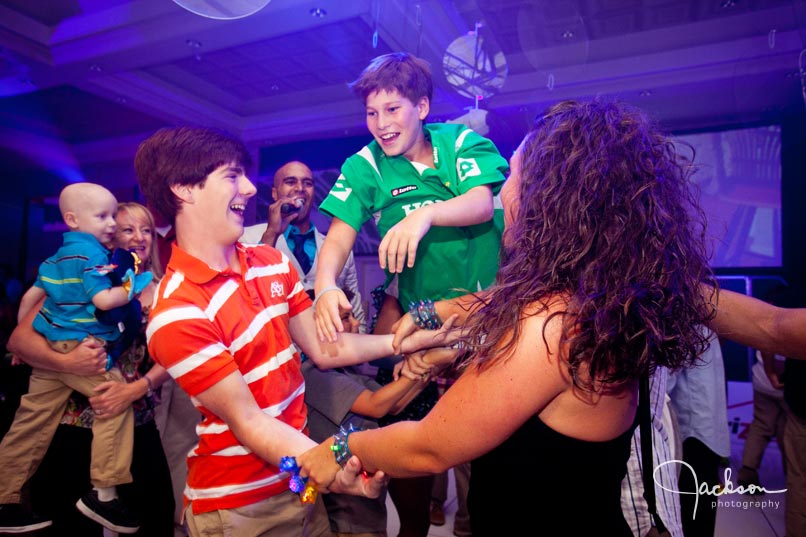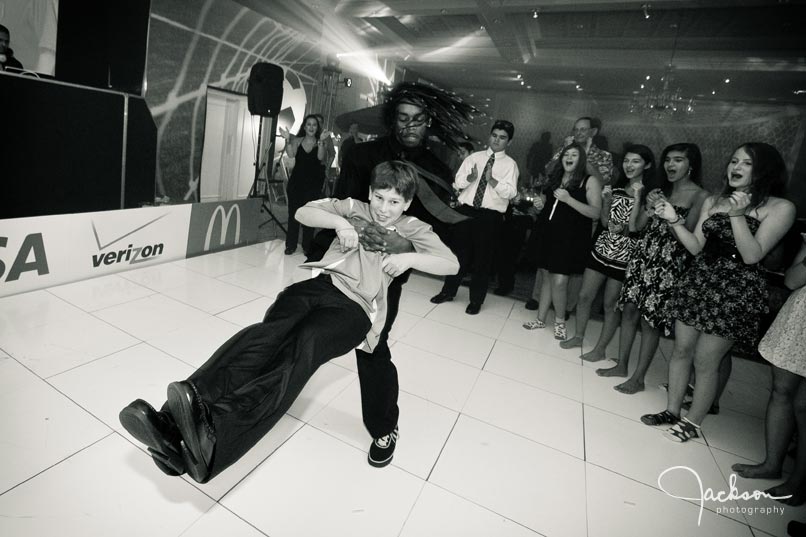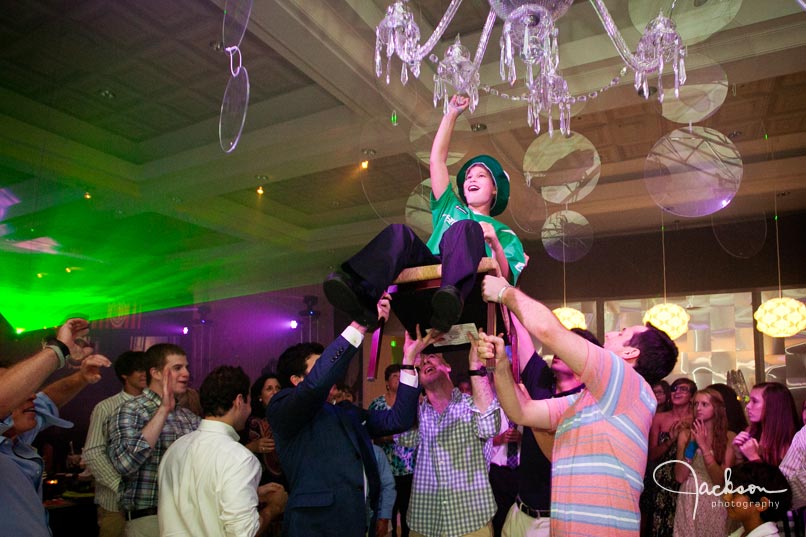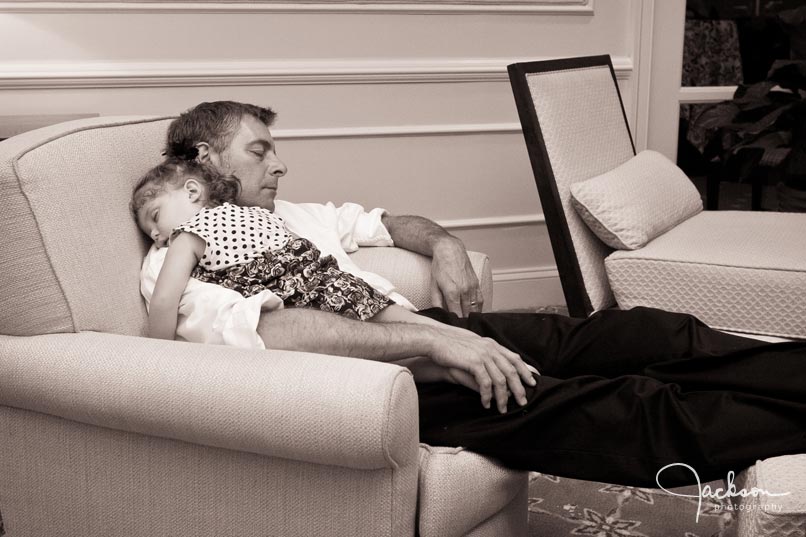 Cool music, great MC, and a dazzling show. If you look closely at the two sepia images you can see a dancer somersault over guests!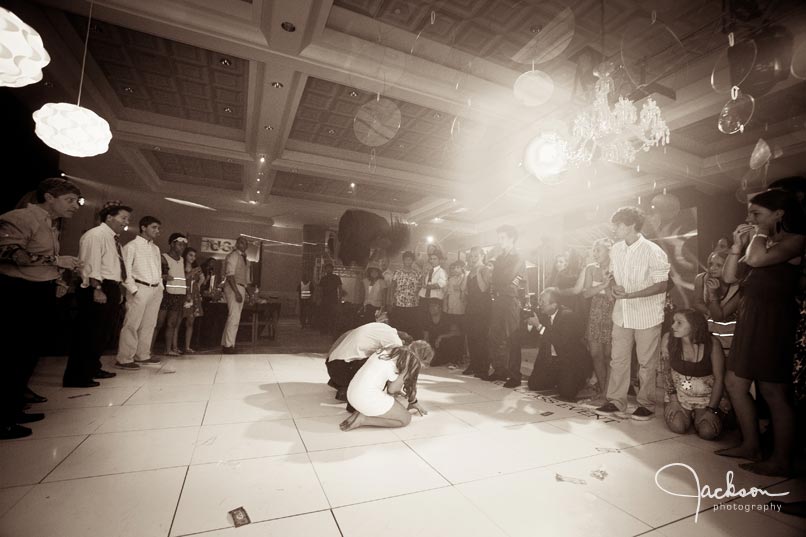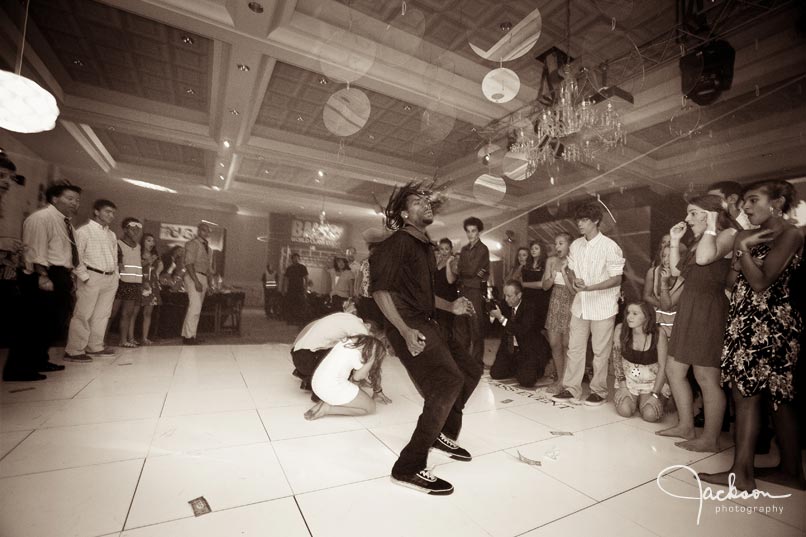 Great graphics on the white dance floor!