It is mudville and it is still raining.  Drying out the house is impossible right now, but the giant fans can circulate fresh air inside.  They are getting further behind schedule, but hoping to make it up in the next day or so… if it would just stop raining, that would help!  They have the roof installed now and the arching ceiling in the great room looks great.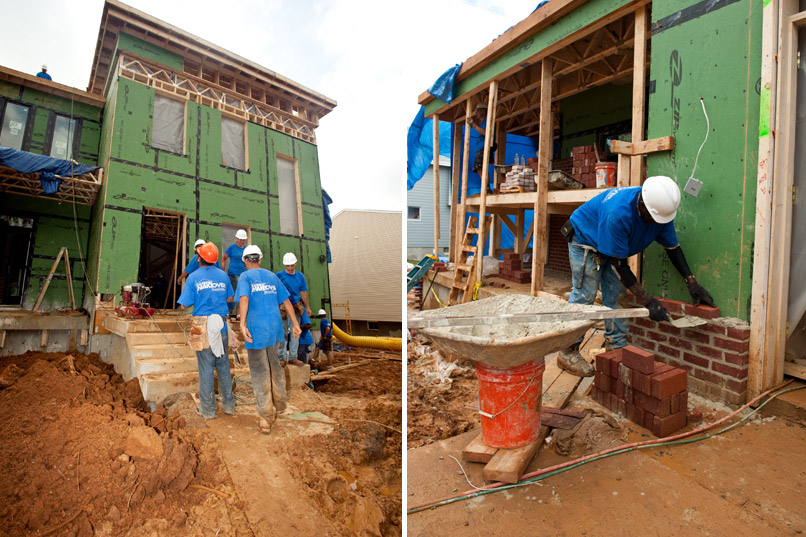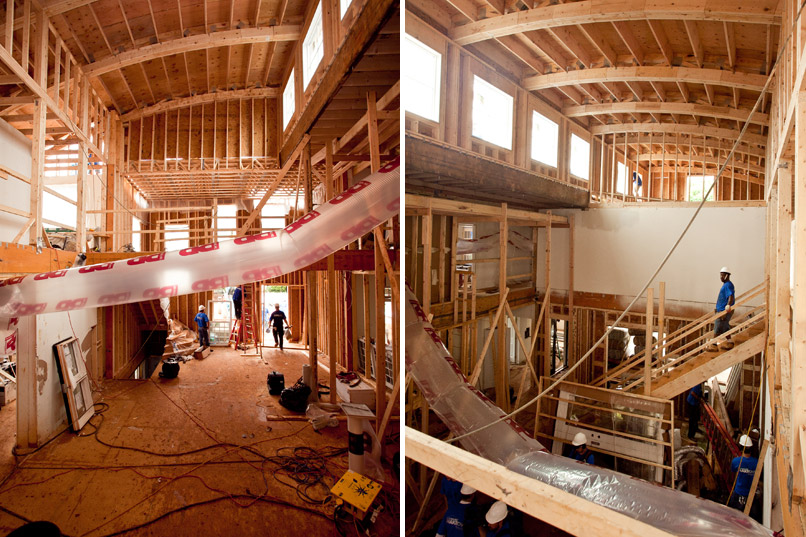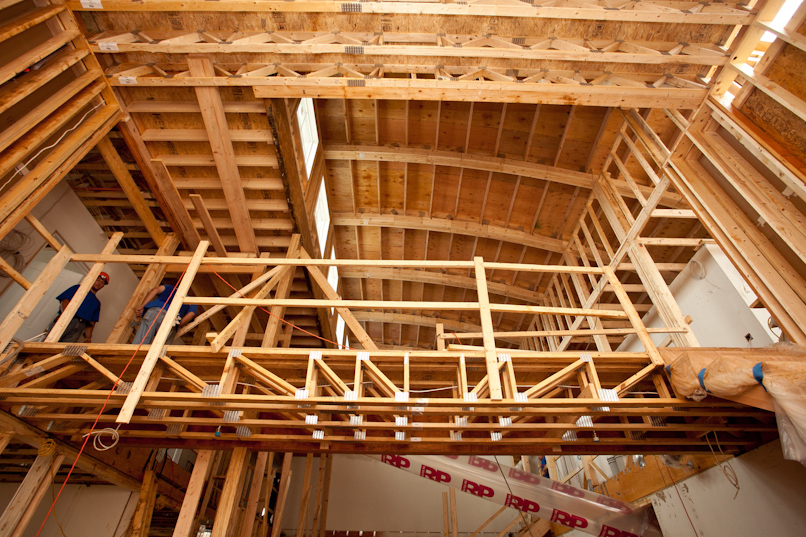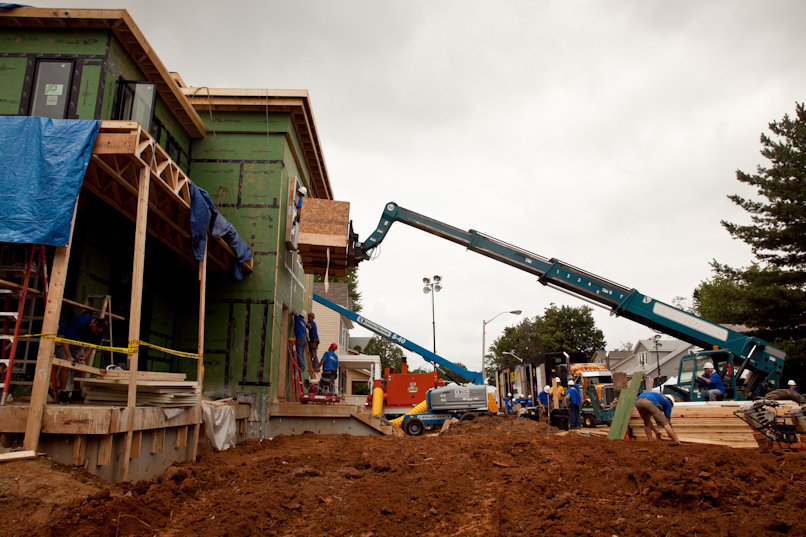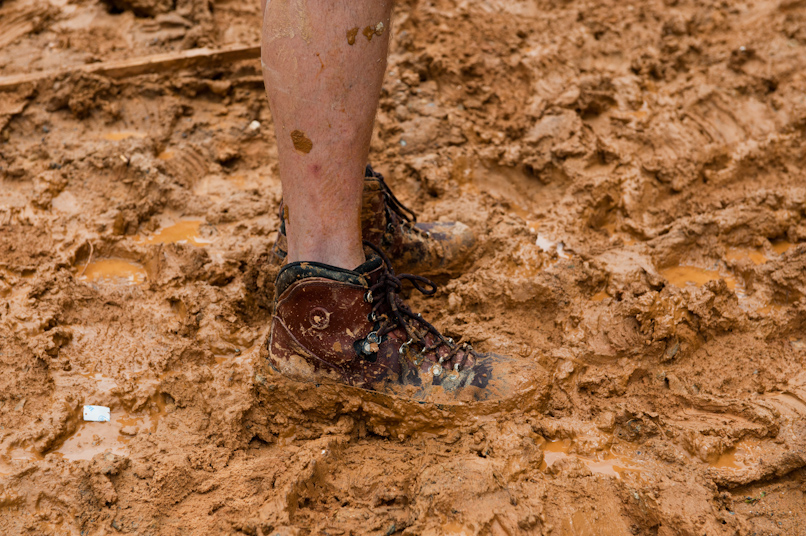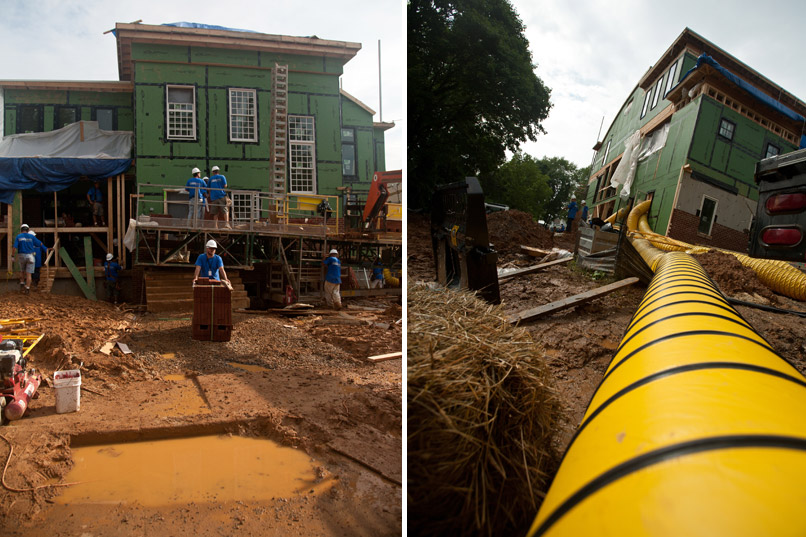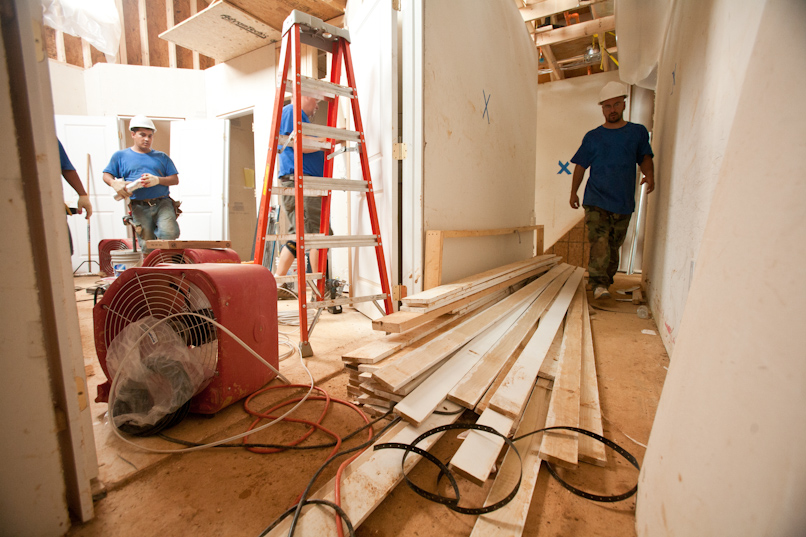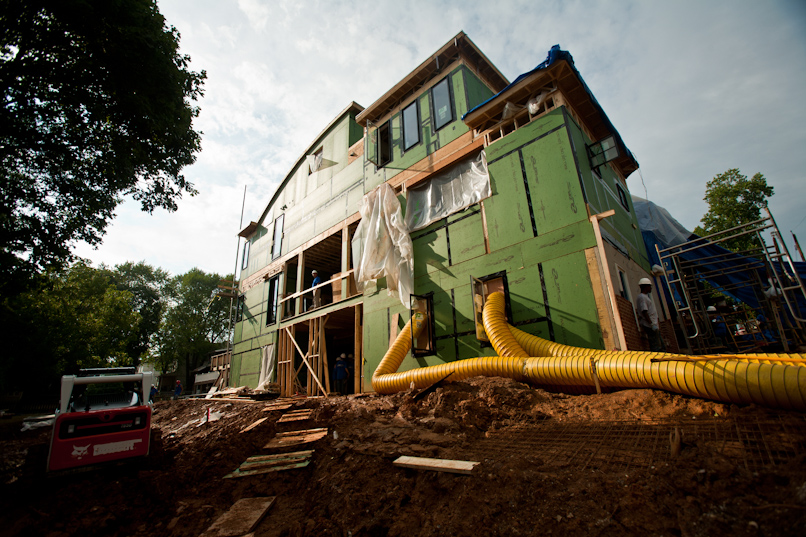 This spectacular night view shows a gorgeous moon-lit night and a beautiful new structure amongst so much mud and debris.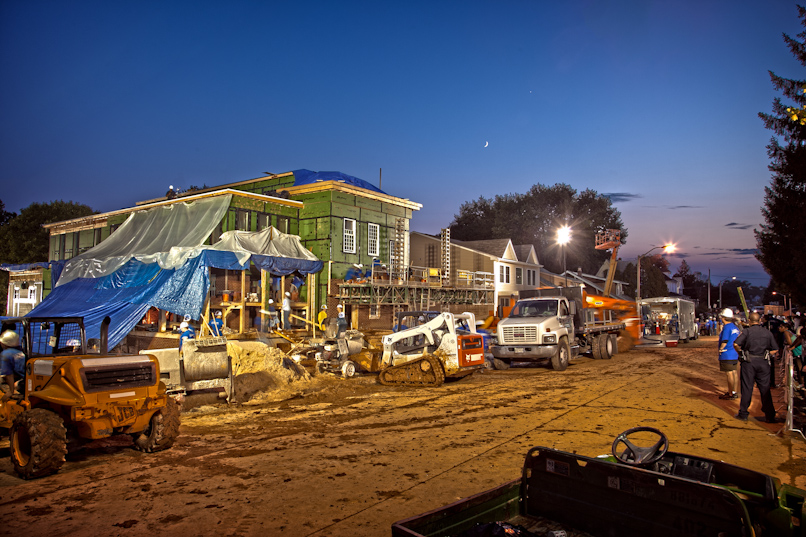 If you missed it, be sure to check out Part 1 and Part 2 of our coverage of Extreme Makeover Home Edition in Baltimore.