What a difference after a couple days of rain!  Everyone is active both inside and out.  There still is much to be done with the structure, but air conditioning, plumbing, and electrical work is going on at the same time.  Furniture is being fabricated in a nearby tent. Check out the suitcase dresser drawers!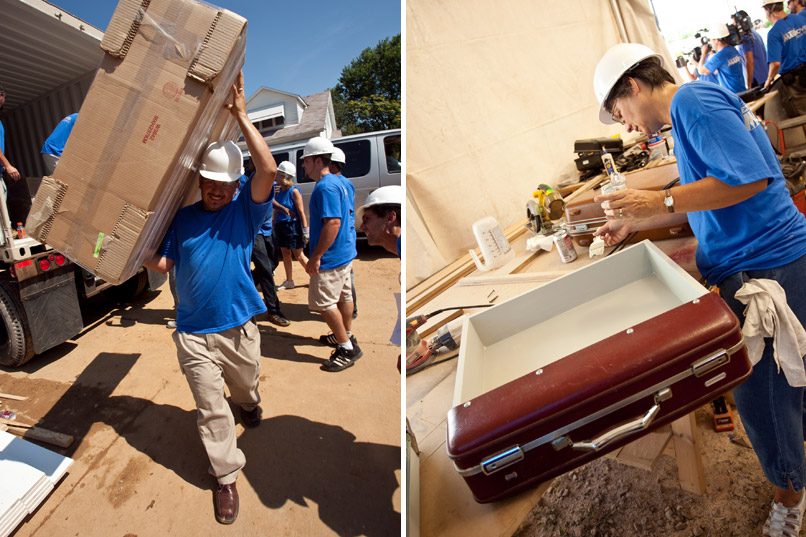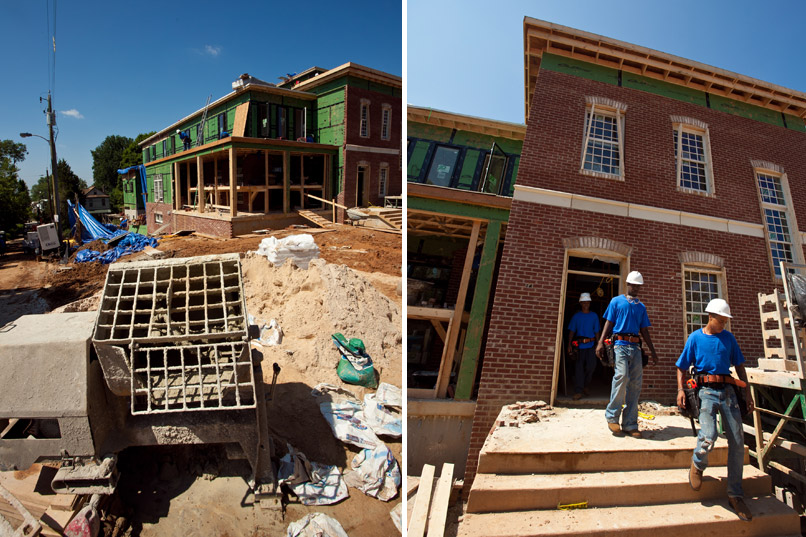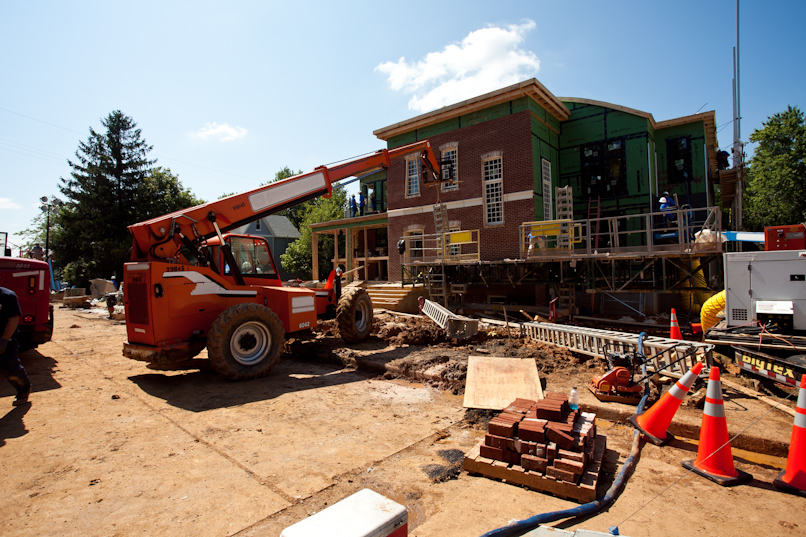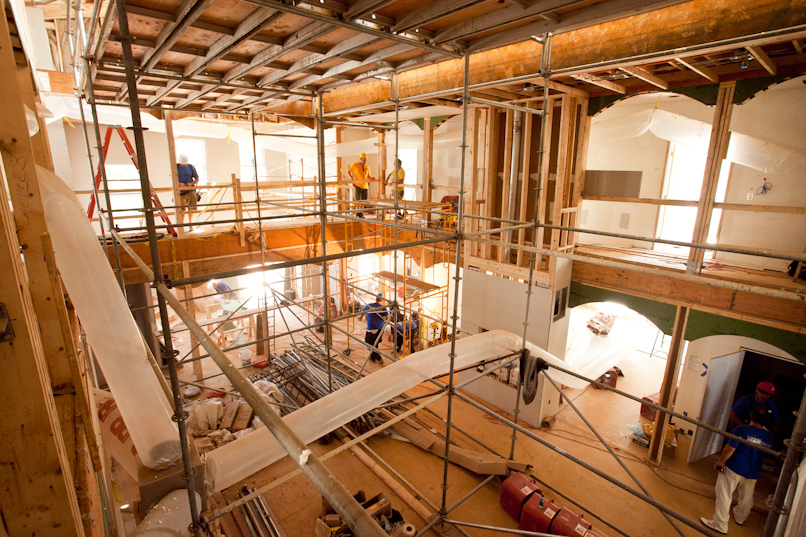 Drywall is going up and everything is full speed ahead.  There was a minor earthquake this morning, very unusual for Maryland.  What else can happen!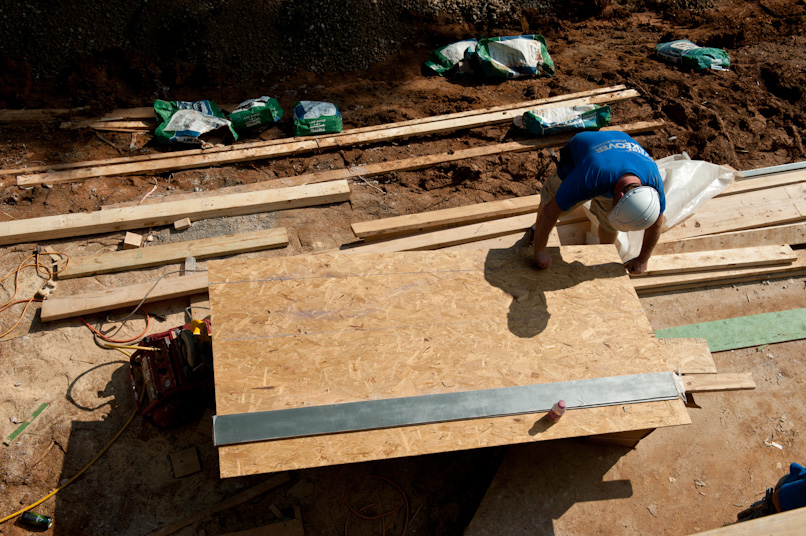 The exterior has some traditional brick in front and the set-back sections have a more modern smooth gray skin.  Very unusual but it seems to work!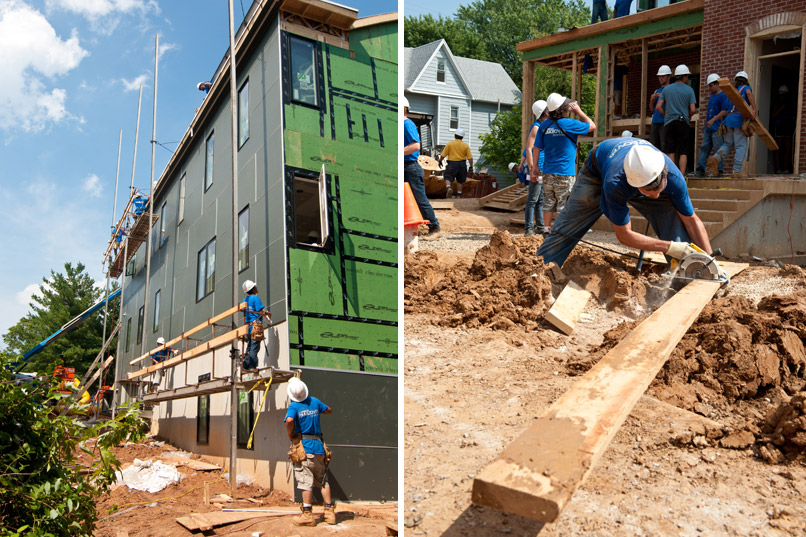 If you missed it, be sure to check out Part 1, Part 2, and Part 3 of our coverage of Extreme Makeover Home Edition in Baltimore.