Believe it or not, this house is getting close to completion!  The production company won't accept it as fact yet, but it looks like the final "reveal" date may be pushed back.  In the meantime, Baltimore's Mayor Stephanie Rawlings-Blake and her aids tour the structure with an Excel Homes official.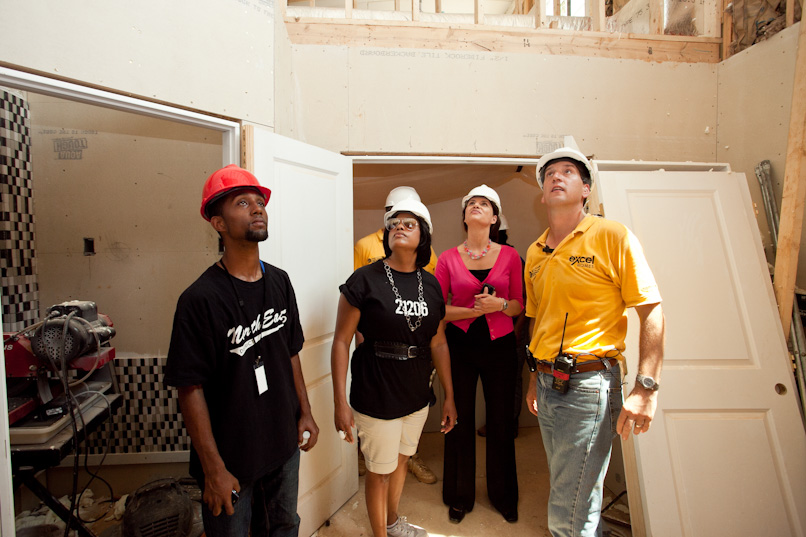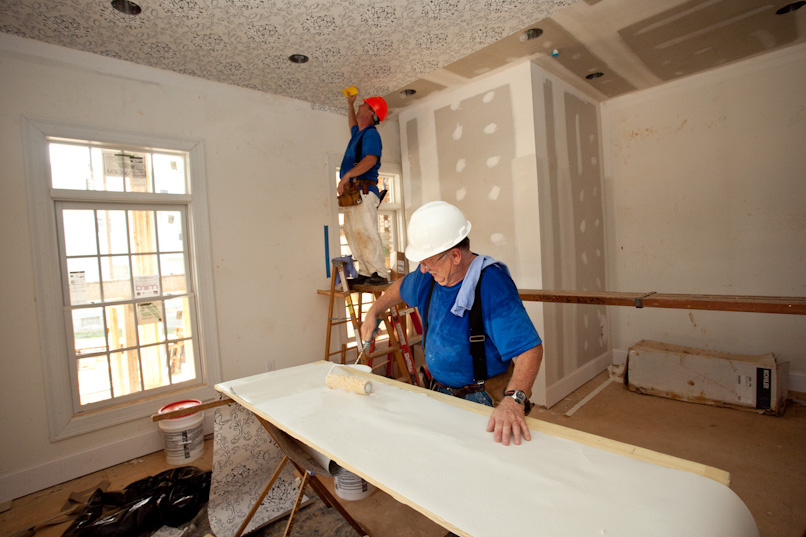 "Paint and powder" are starting to be applied to the interior.  Some old-time traditional doors will be blended into the modern lines of the house.  This is a rare look into the finished project.  We can't show you much more of the interior in the final stages because it is to be a surprise to the residents first, and then to all of us when the episode airs in September.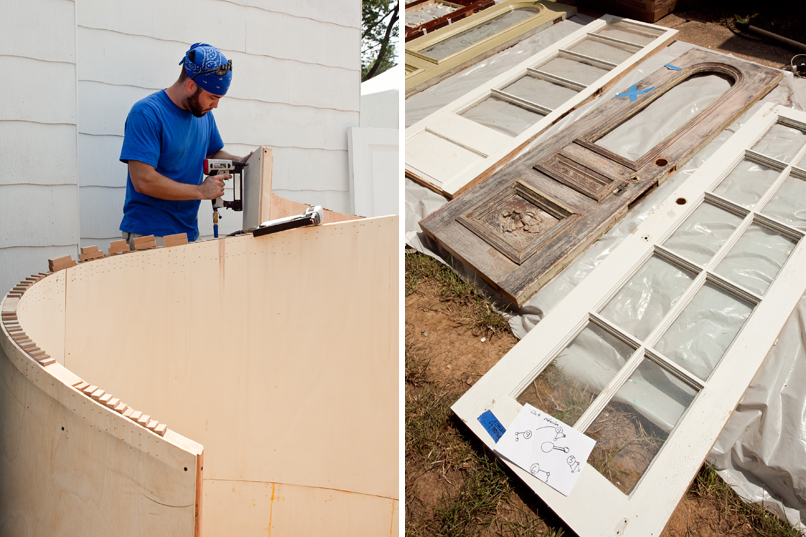 In case you missed it, be sure to catch up with Part 1, Part 2, Part 3, and Part 4 of our coverage of Extreme Makeover Home Edition here in Baltimore.