Two days late and it is now time for … "the Reveal".  Torrential rains and who knows what else have resulted in what I am told is the show's first ever delayed "Reveal".  Landscaping is in, it's a matter of hours before the Girl's Hope members arrive, and volunteers are still feverishly working inside.  We can't go inside because no photographs are permitted now.  The girls will see it for the first time and the rest of us will have to wait until this episode airs in September.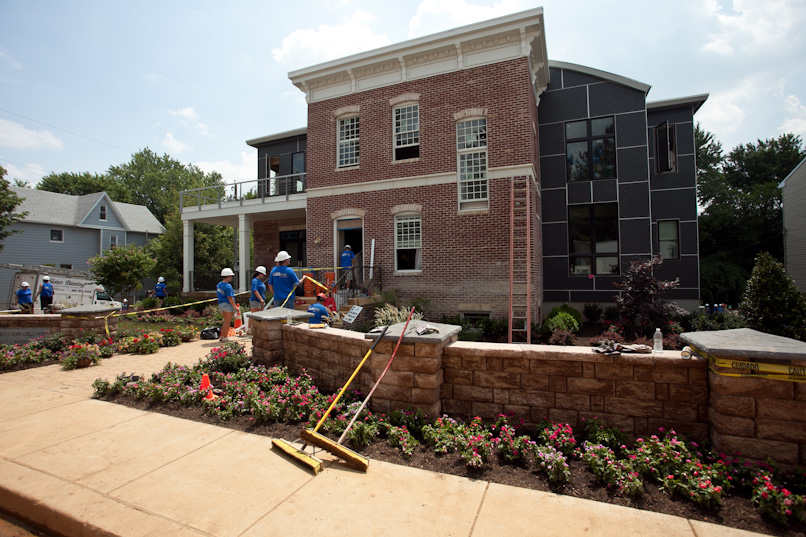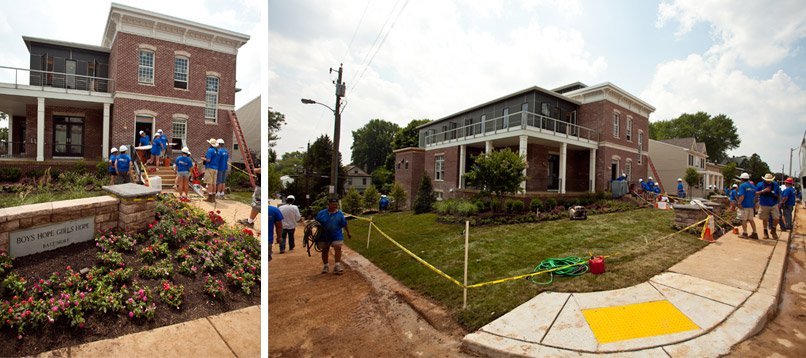 The crowds are large and everyone is in good spirits despite the 90+ degree weather.  Water is given out liberally throughout the afternoon and everyone welcomes getting sprayed!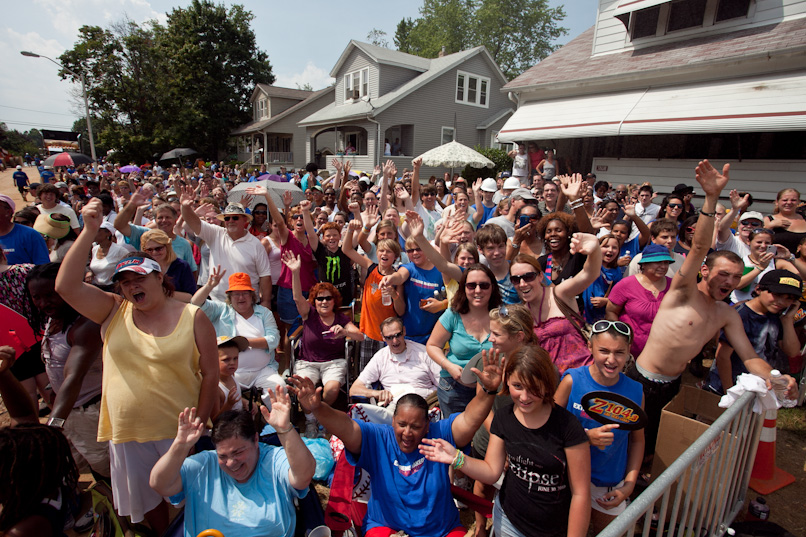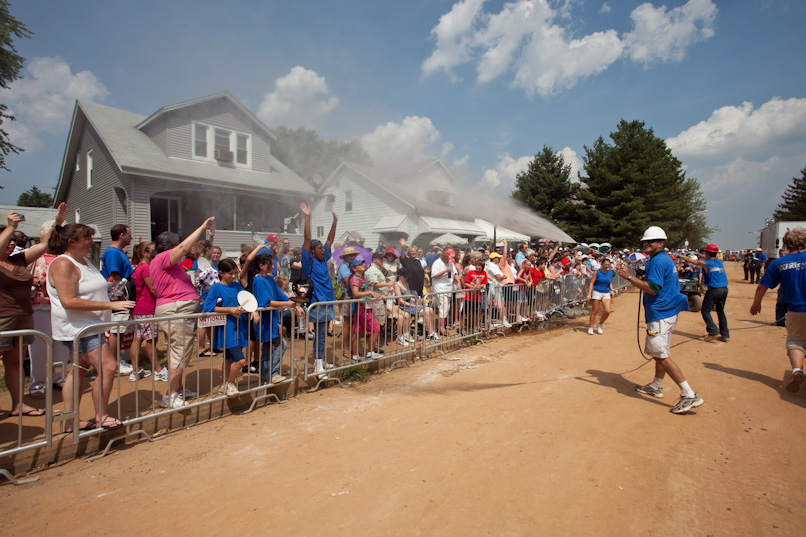 Baltimore Mayor Stephanie Rawlings-Blake and Maryland Governor Martin O'Malley mingle with onlookers.  Both the Ravens and Orioles mascots greet the crowds.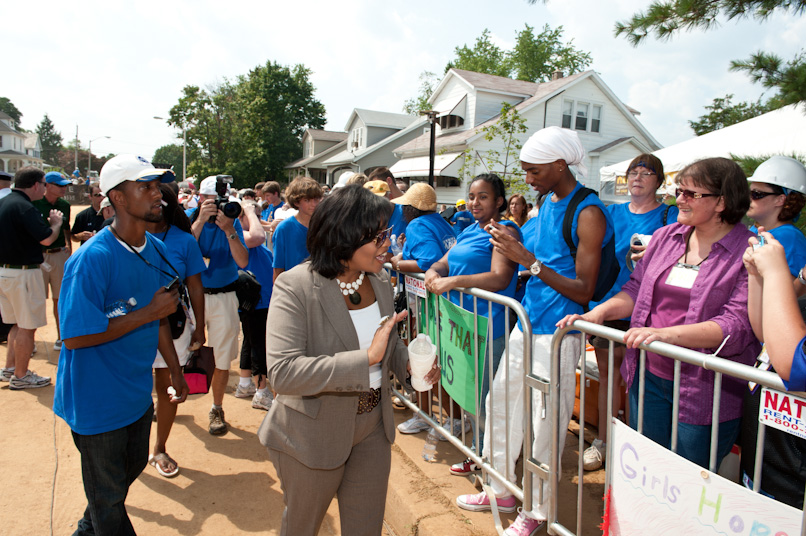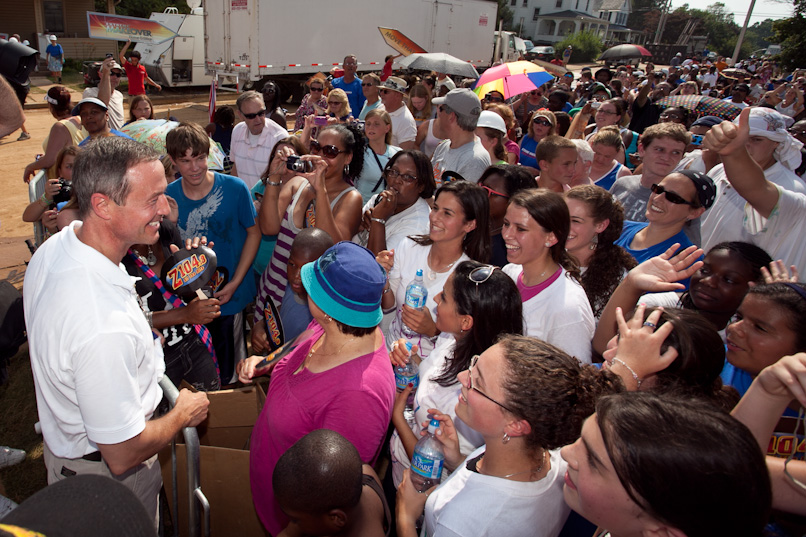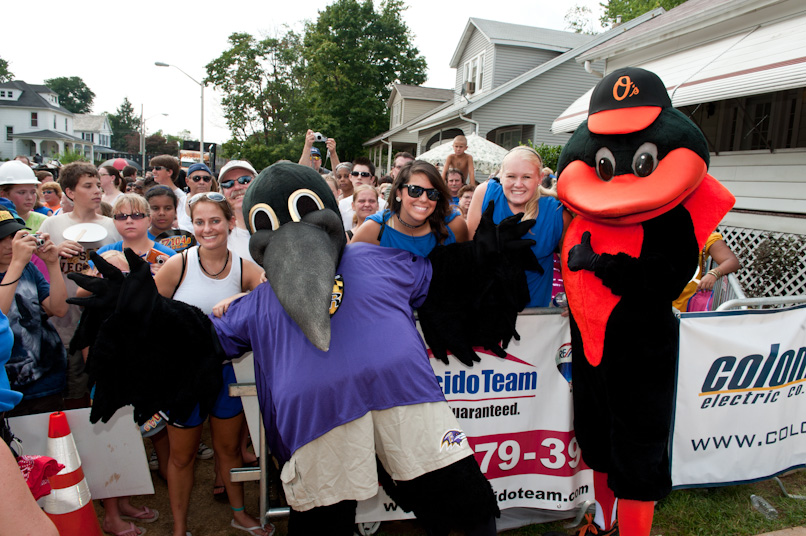 With all the construction, this street looked like a dirt road.  It's being hosed down as everything is being cleaned up.  There is a constant stream of furniture going in the front door.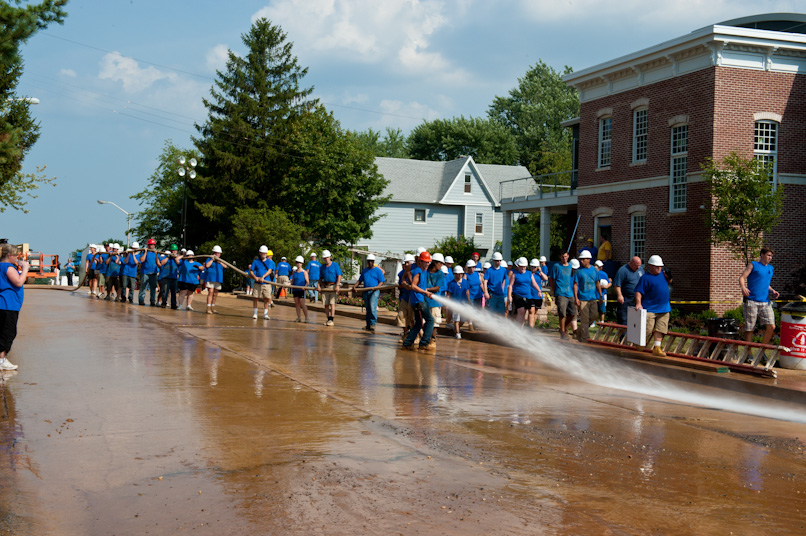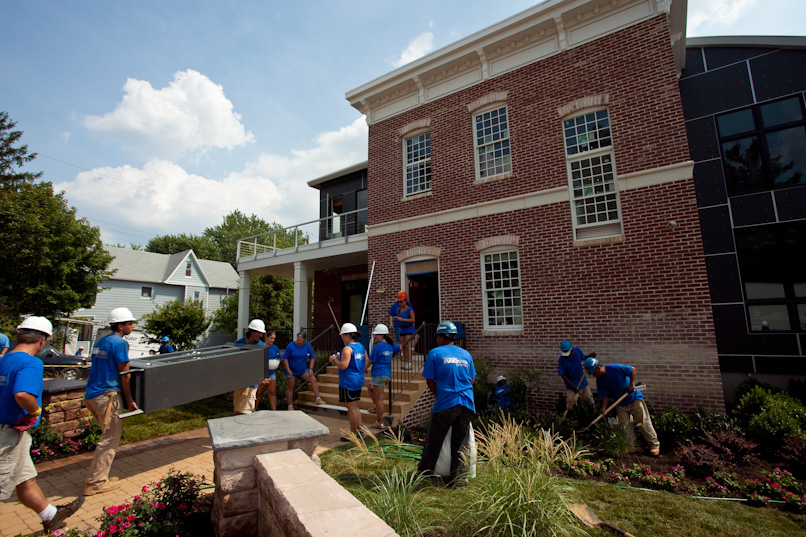 The front edifice is reminiscent of a traditional Baltimore rowhouse, complete with colorful stained-glass transom over the door.  That's Isabell in the equally colorful boots that served her well in the mud of earlier days.  Larry Canner is next to her as they capture Ty Pennington and several of the other designers.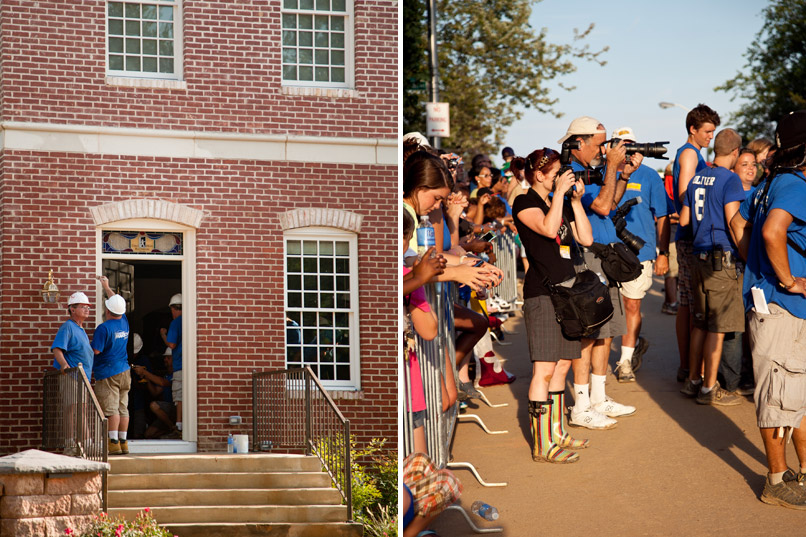 Isabell again and Gary watching as the show's boom camera hovers over a cheering crowd.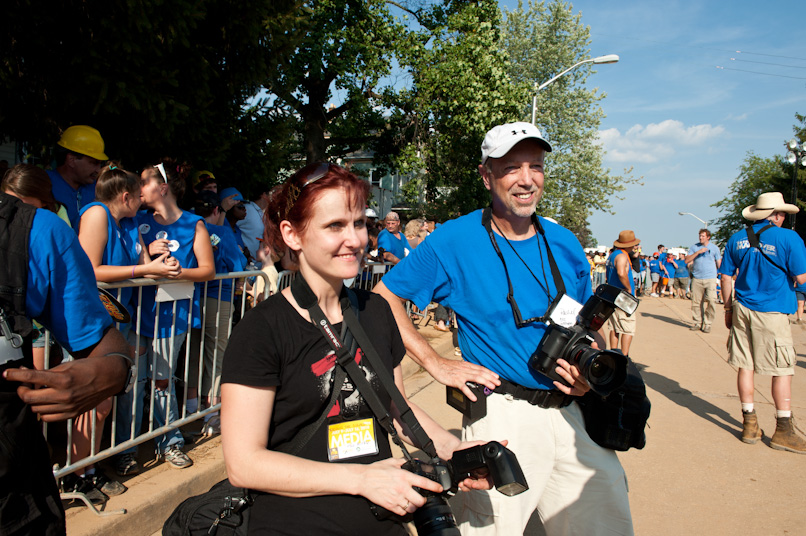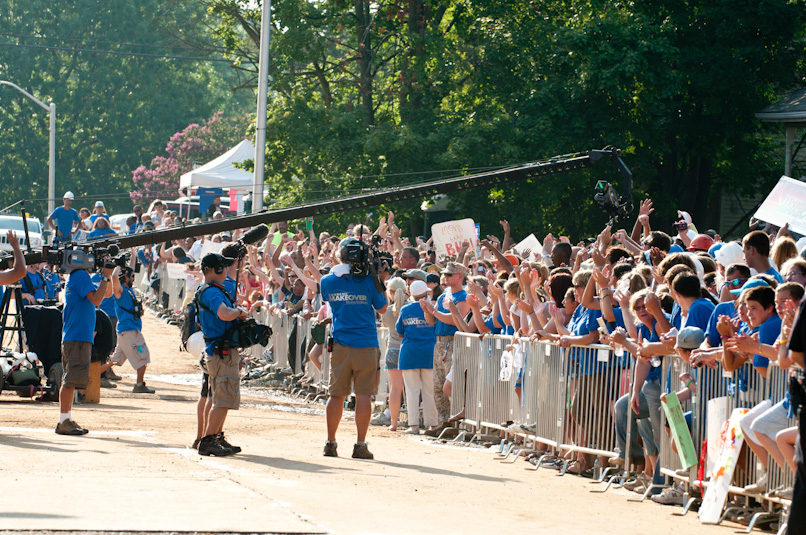 The limousine carrying the Girl's Hope members is approaching.  They pull up next to the Extreme Makeover bus that blocks their view of the new house.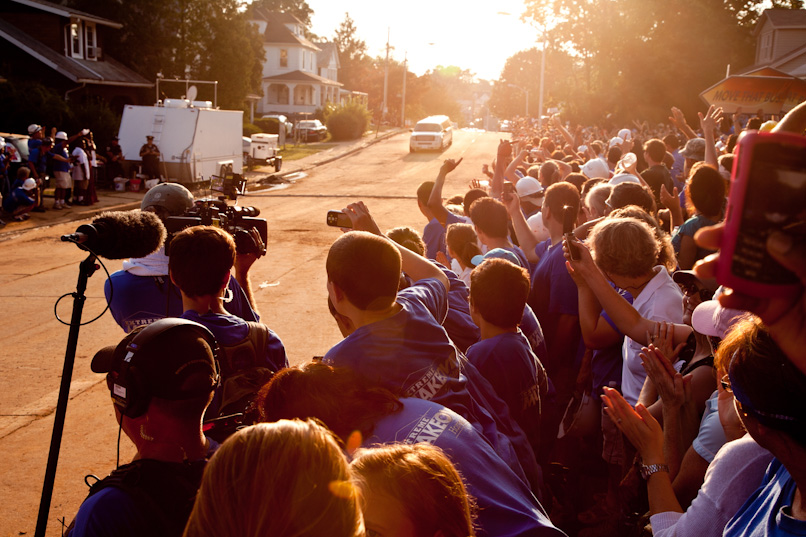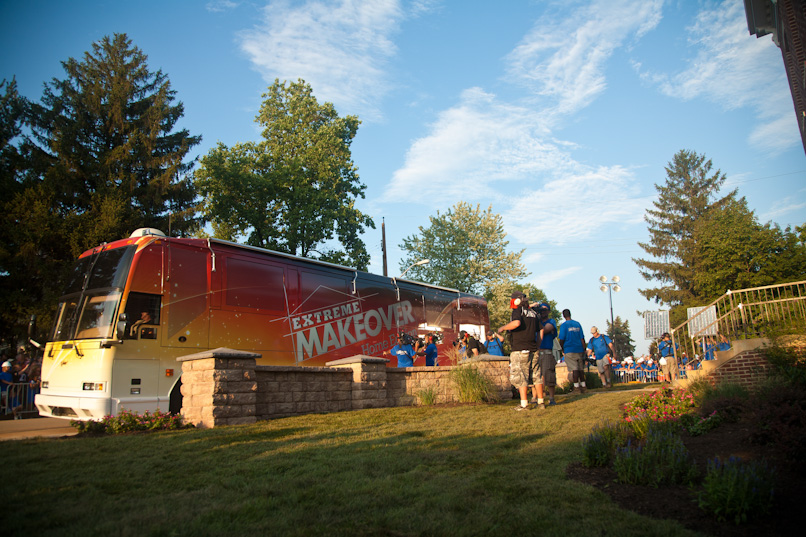 When the bus pulls away, the girls instantly rush past the cameramen towards the house.  They disappear inside and we will have to wait until September to see what they saw!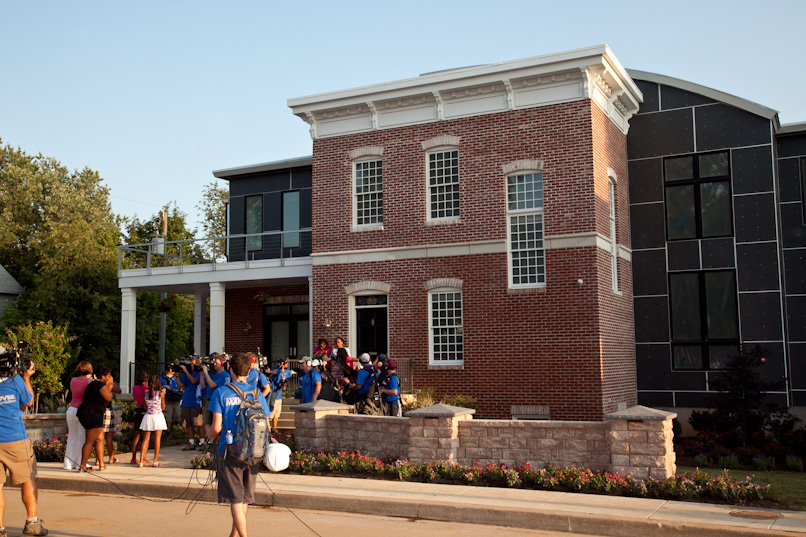 The Jackson Photography crew: Gary Jackson, Isabell Triemer, Laurent Hrybyk, and Philip Weber.  The Best!