Cinco Di Mayo with cinco/five photographers working to improve their chops.  The creative team at Jackson Photography assembled at Chase Court (many thanks David Egan!) to hone their skills in lighting and to do some location scouting.  David has done an incredible job of providing a beautiful Chase Court experience for wedding couples and improving the visual opportunities for photographers.  As a "recovering photographer" himself, David has created a lush visual environment from almost every angle.  Jackson photographers Gary, Phil, Isabell, and Michelle were joined by our graphics magician Laurent to work on the finer points of lighting in the courtyard and internal spaces.  Texture and color are very important to us and there are few locations that rival what is so abundantly available here.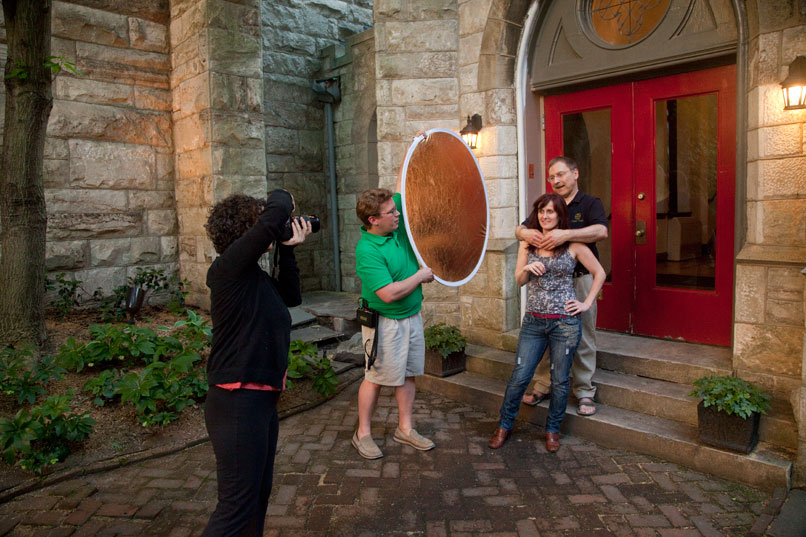 Here David Egan is demonstrating the Heimlich Maneuver on Isabell (just kidding) as Phil is providing flattering warm tones of light to our willing subject.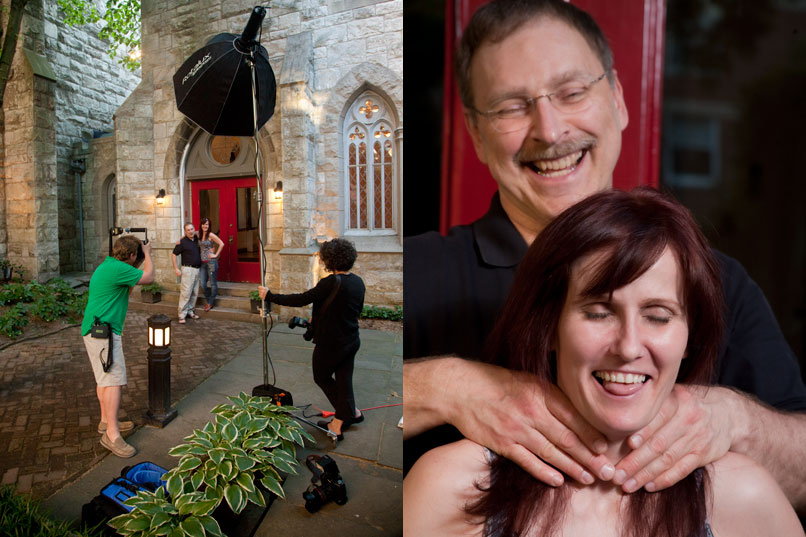 Cameras don't necessarily "see" a scene like we do.  The use of specialized lighting can significantly improve results.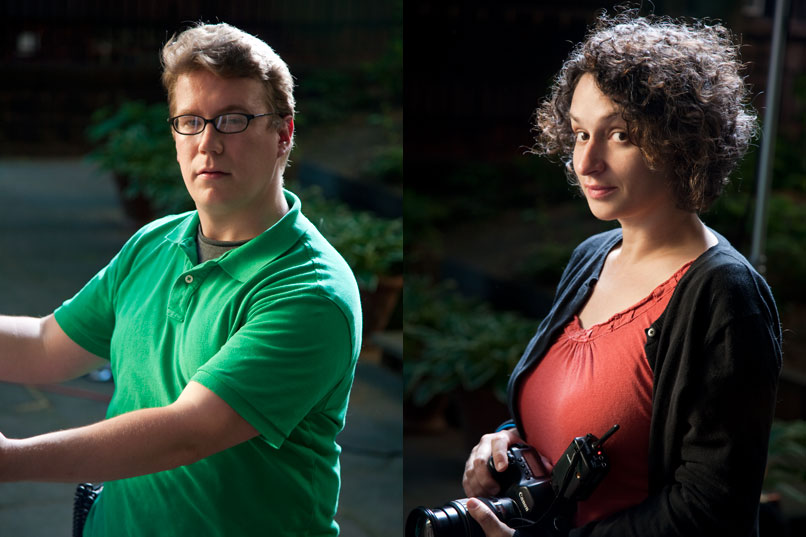 Lighting can also bring dramatic effects to otherwise straightforward images.  Here, we see the effects of backlighting.  The following images show a very different lighting.  This is soft "bounce" light that is flattering for skin tones and works well for portraiture.  Pictured are David Egan, Gary, and all the members of his team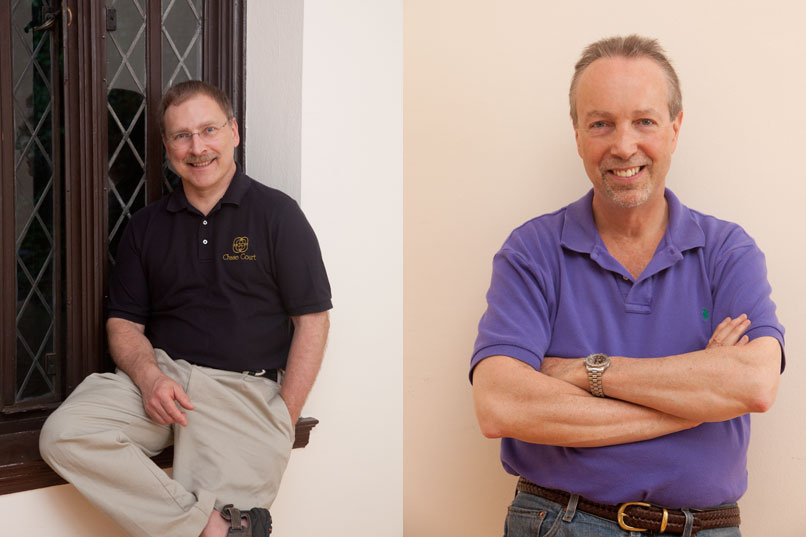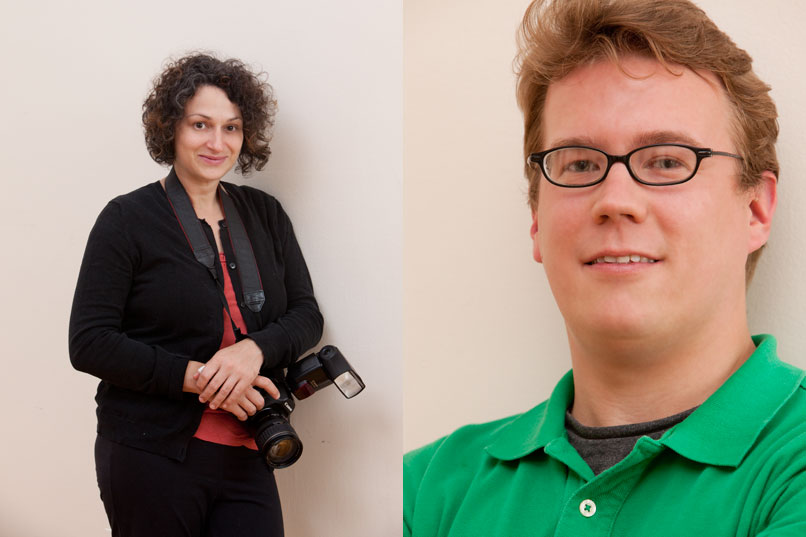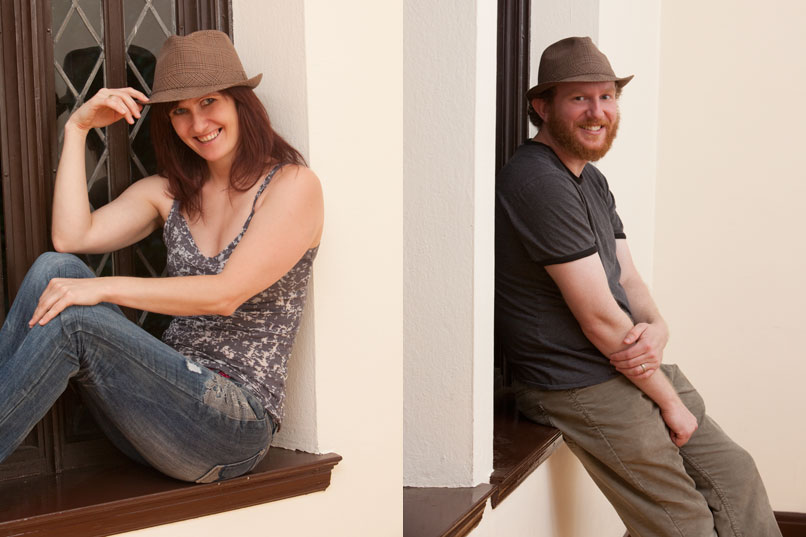 The satisfying end of a long evening.  The street lights are on and it is time for Gary and his crew to go home.  No, wait!  This image was taken in broad daylight but the art of lighting can make you think otherwise.  There is great excitement in the air entering this first wedding season as the new Jackson Photography team.  There is much more to come!