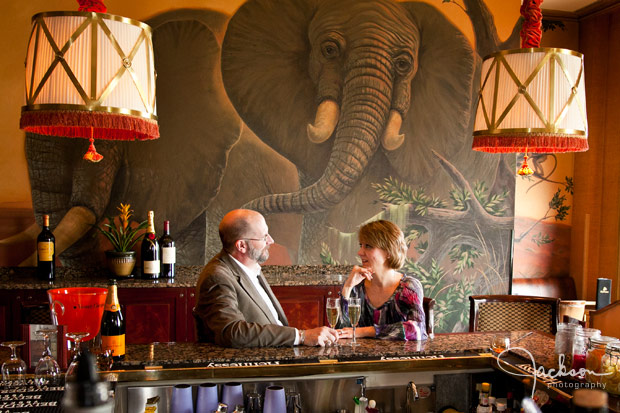 Tim is a long time colleague and friend and I am honored to cover his upcoming wedding with Diana in April. They both worked at Harbor Court years ago, so this was a perfect place for their engagement session.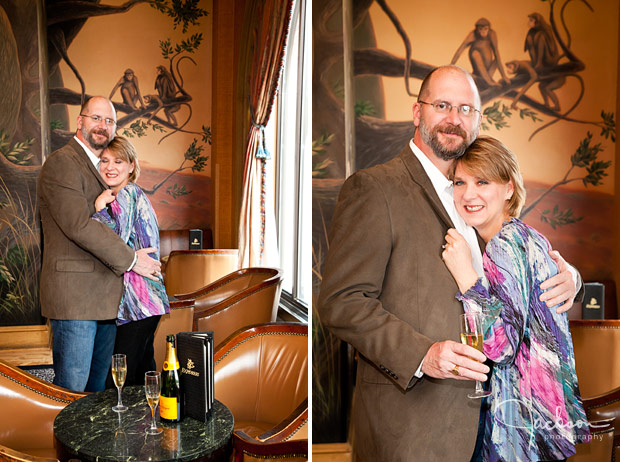 The Explorer's Lounge has such wonderful ambience and they particularly liked the hand-painted wall murals. Elephants and monkeys!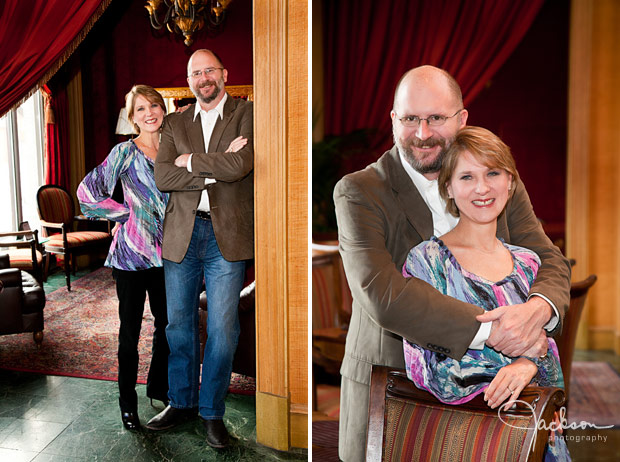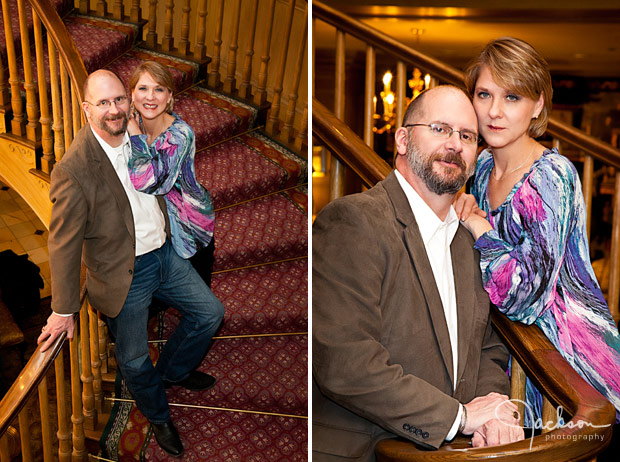 What photo session at Harbor Court would be complete without a "bride and groom" picture at the foot of their sweeping staircase!