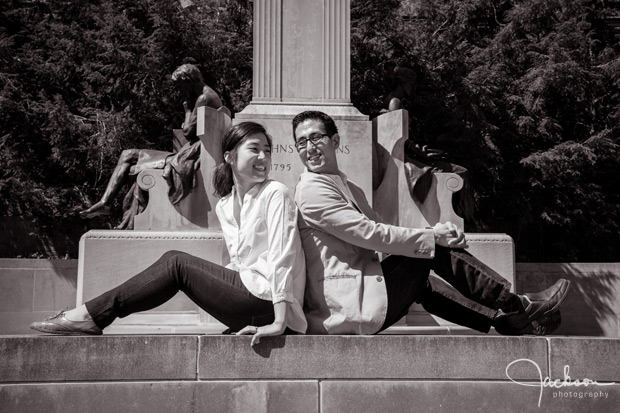 For their engagement session, we revisited many of the campus locations that were near and dear to them during their courtship. Their faces lit up with each memory and it was wonderful getting to know Rachel and James better.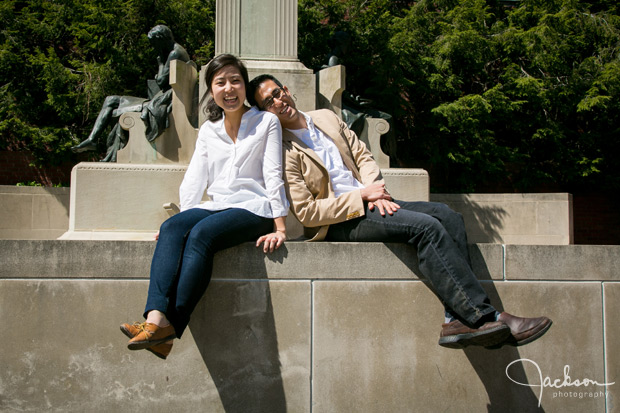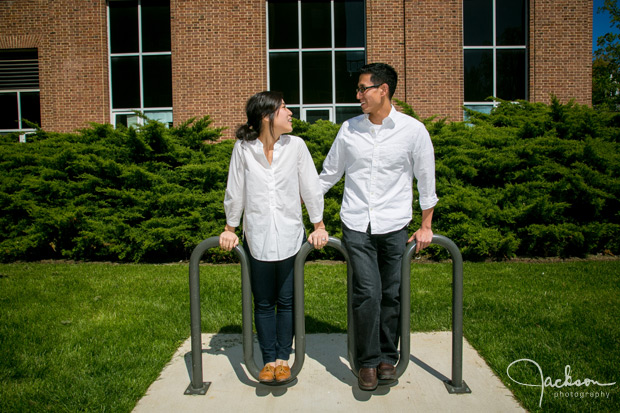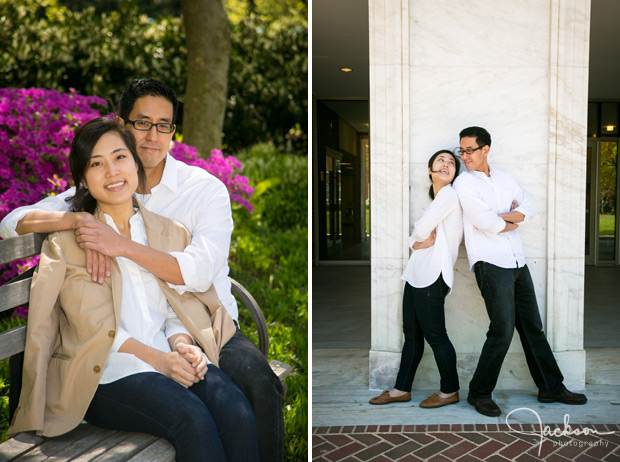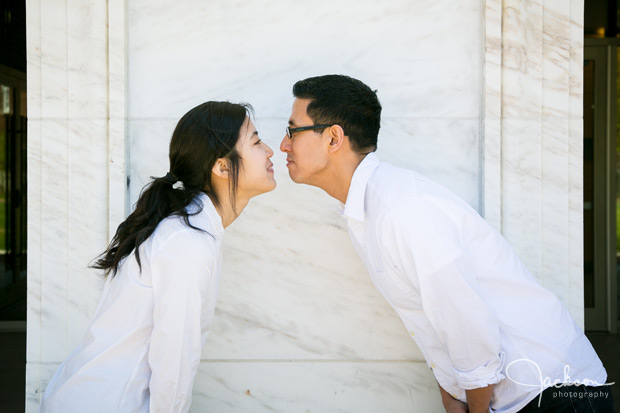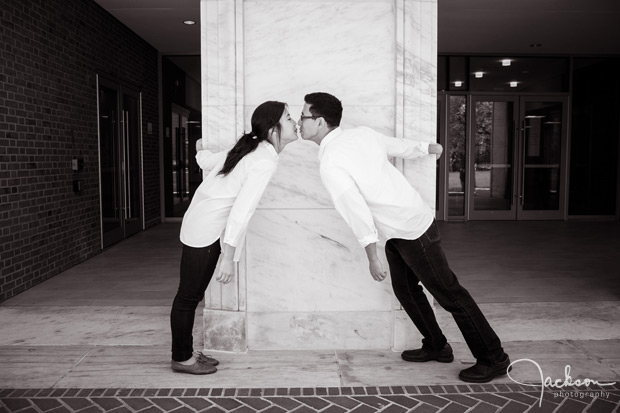 We worked on some good photo habits that will help them on their big day this June!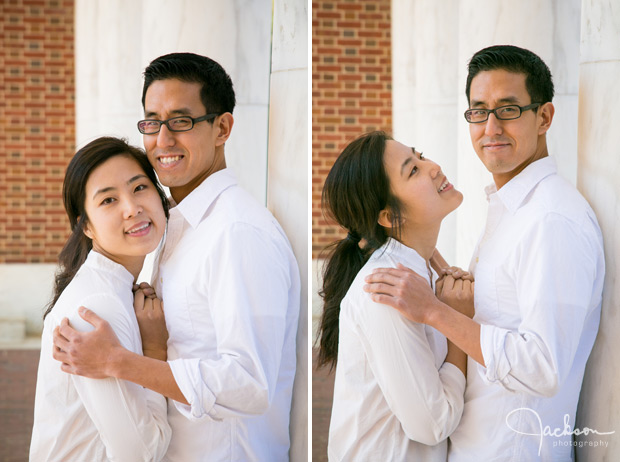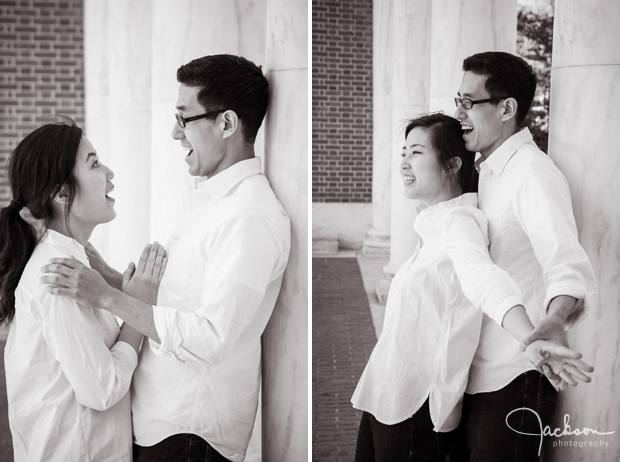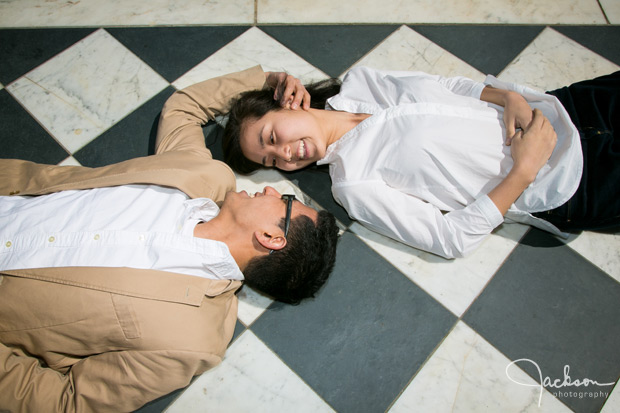 Love the black & white floor.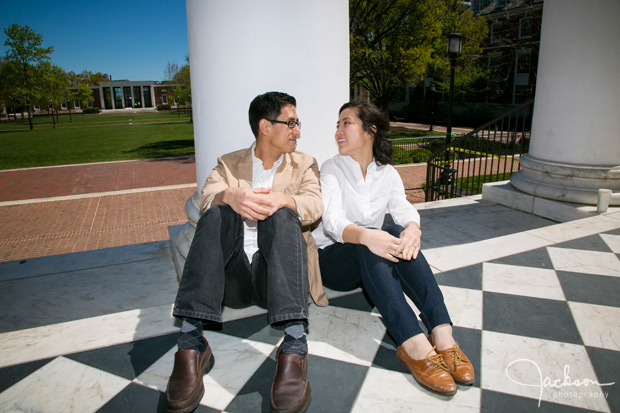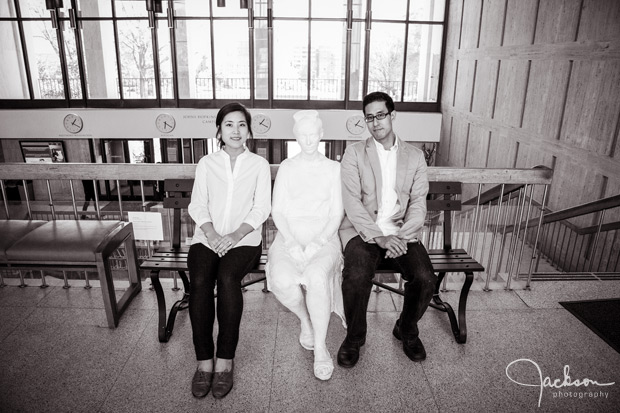 Do you know this quiet woman?