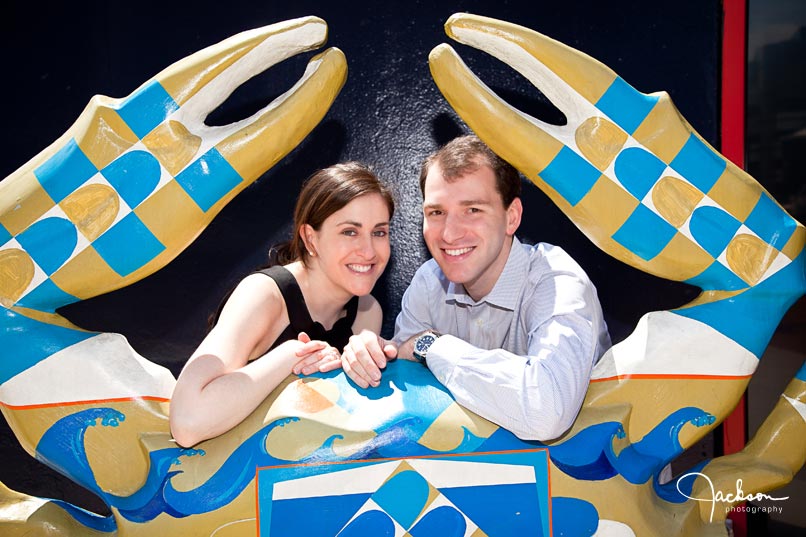 Meg loved her time as a resident in Baltimore's new Harbor East.  Spectacular views, great food, entertainment and much more is right there.  In fact, Ben proposed to Meg just a few steps away from her apartment building.  We covered a lot of ground on our photo session, starting with (what else?) a giant crab!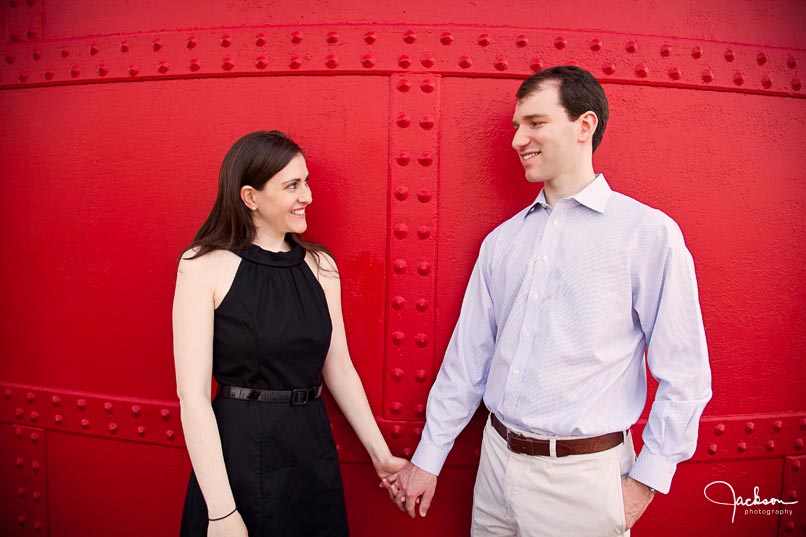 The historic Seven Foot Knoll lighthouse provided a unique red background for some up-close portraits.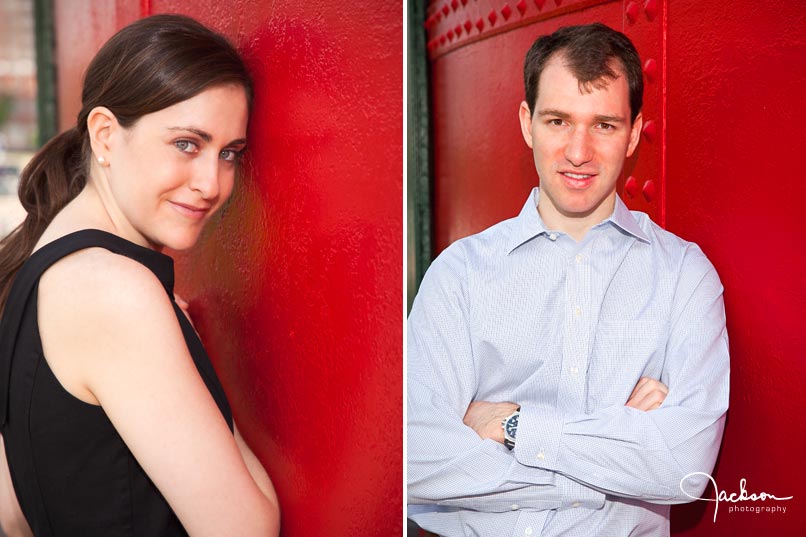 Textures, color, water and of course, romance set the mood today.  Our couple savored this relaxed time, knowing that in less than a week it will be their wedding day.  And yes, we did manage to get a few prints to them to display at their reception!