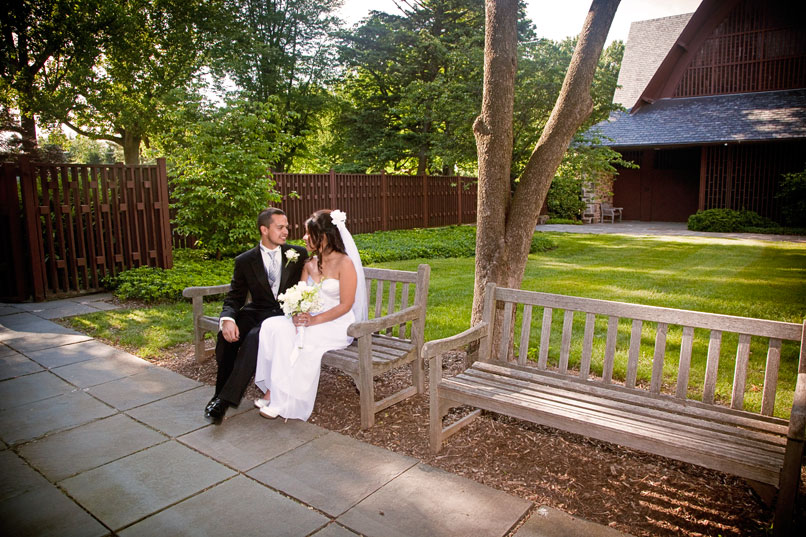 Tim and Leidy  married during the best weekend weather we have seen this year!  Church of the Redeemer's grounds in Roland Park was the perfect backdrop for some quick photos before and after the ceremony.  Tim was right at home on the playground of the Redeemer Parish Day School, which he attended as a child along with his Best Man Mark.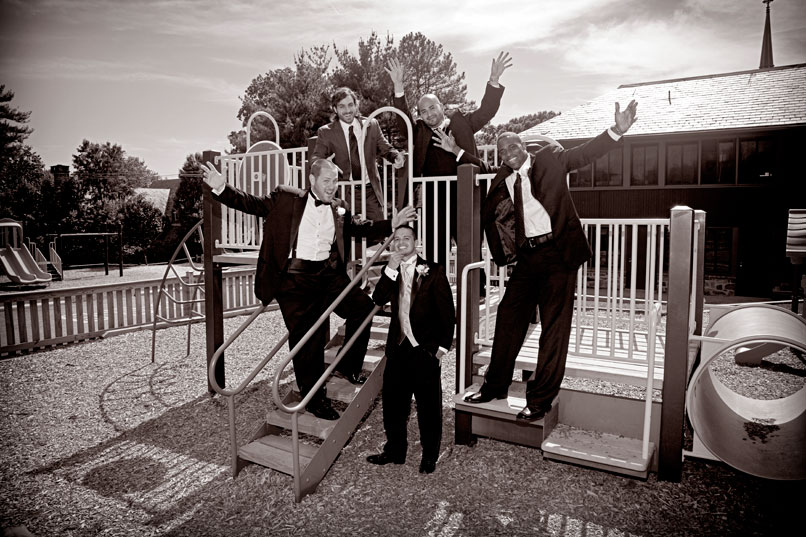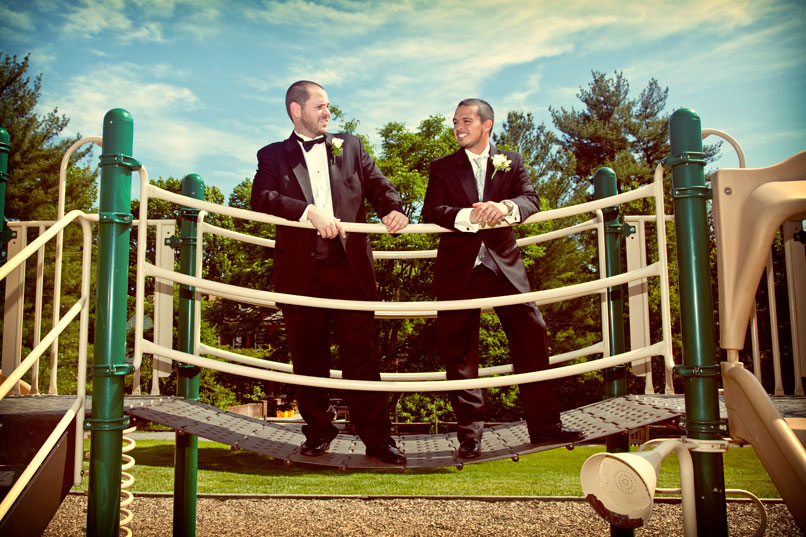 The main sanctuary has a unique stained-glass front wall that must have been breathtaking for the bride to see as she processed to her future husband. The Reverend Dr. Paul Tunkle, Rector of Redeemer was principal officiant.  He was joined by Reverend Charles Messer, formerly of the Redeemer, and Reverend Hector Rodriguez as assisting ministers.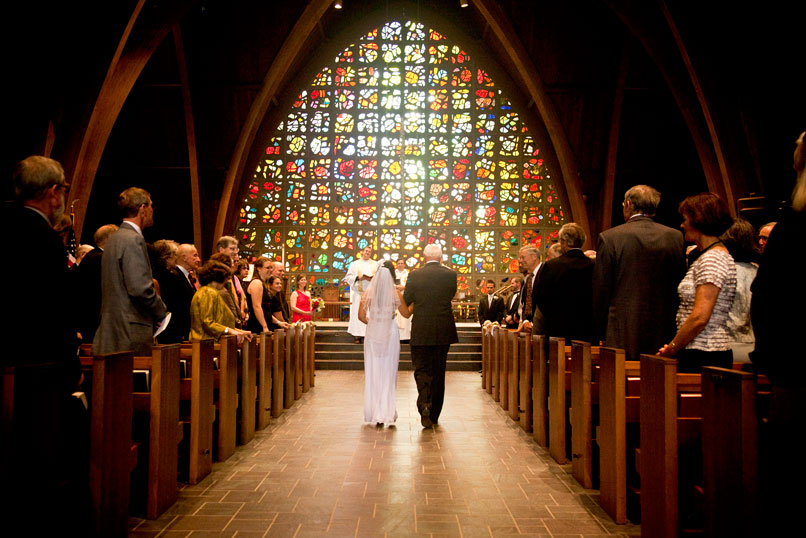 Tim whisked Leidy away, courtesy of his dad's very cool Porsche.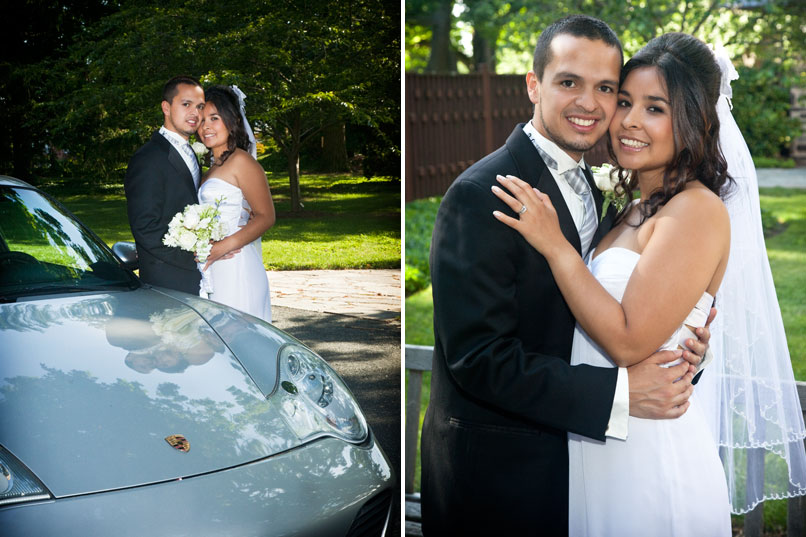 The reception was held at Tim's family home in nearby Poplar Hill.  Trees and gardens graced the grounds and provided shade from the late afternoon sun.  Cocktail time was extended to allow guests to watch the Preakness before dinner.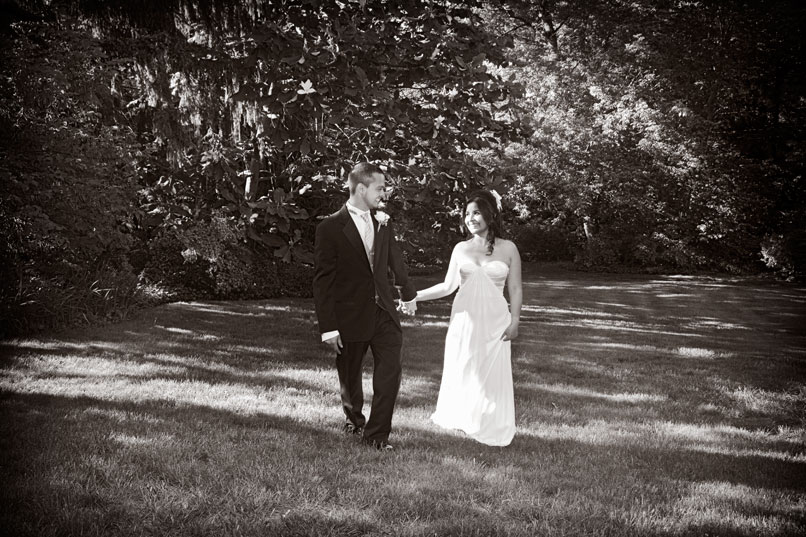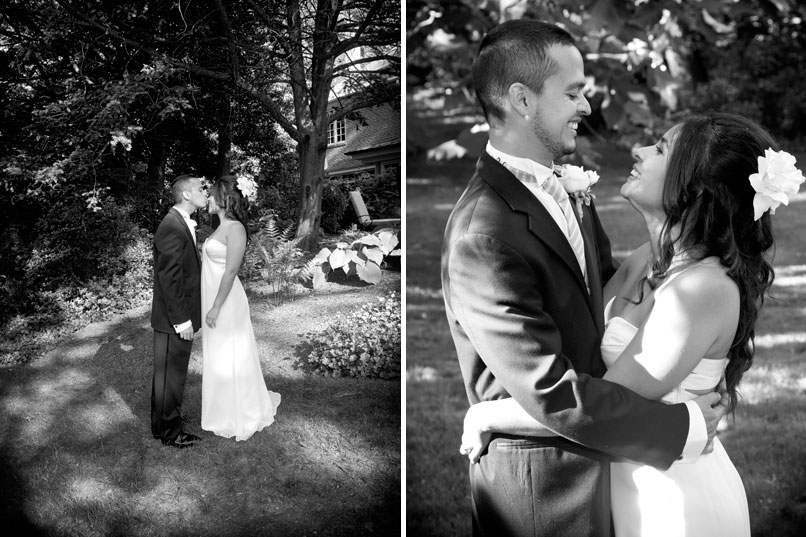 Guests were treated to a magnificent view of the surroundings, thanks to the clear-top tent provided by Loane Brothers (who also provided the lighting).  Many thanks to wedding coordinator Anne Berman for orchestrating this perfect late-spring event.  Rennie from Simply Beautiful Flowers provided elegant floral creations to compliment the host's own flowers and gardens.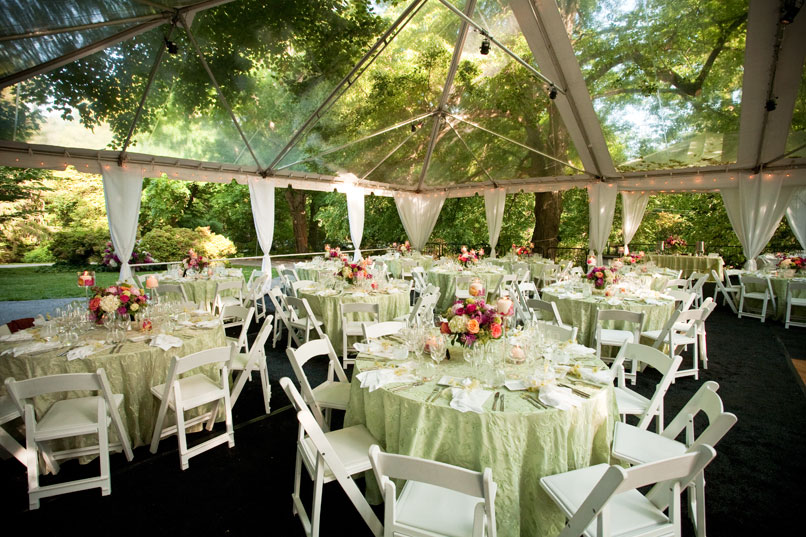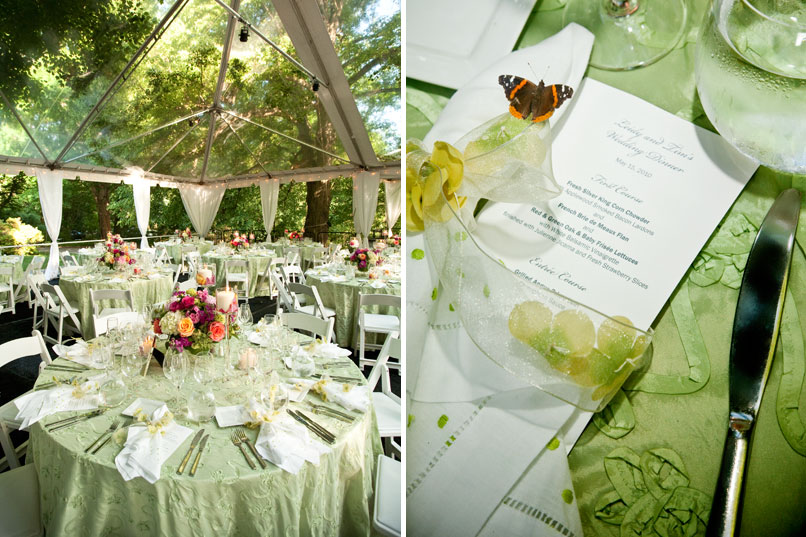 A exquisite table with linens by Table Toppers.  A butterfly posed nicely for me next to the menu card!  Speaking of menu, Paul Kountz and Chef's Expressions provided an entree course of Grilled Angus Prime Loin, Fillet of Rockfish, and a host of delicious accompaniments.  Their quality and presentation are always beyond first-rate.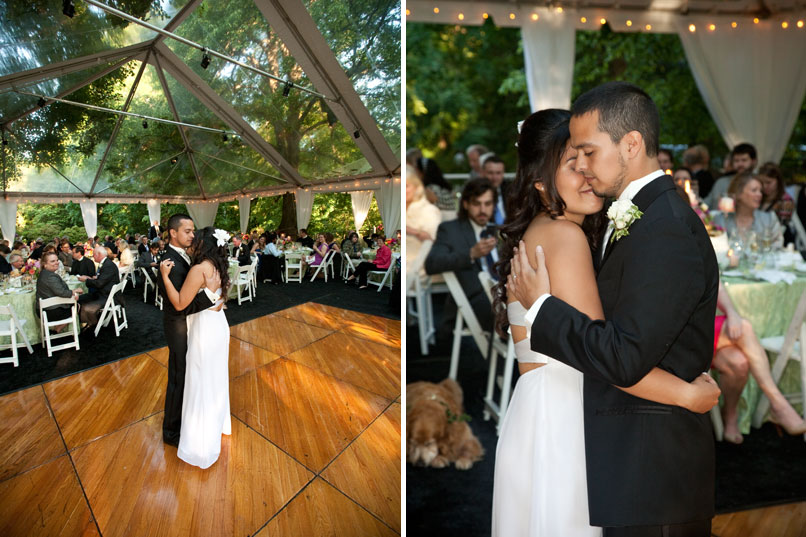 Carl, owner of Classic Disc Jockeys, provided a blend of familiar music as well as a good blend of Latin and Caribbean music that was requested by the bride and groom.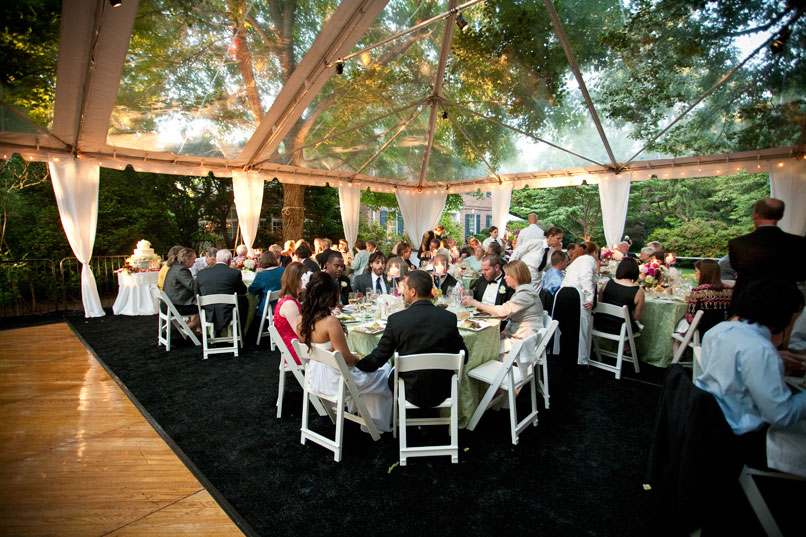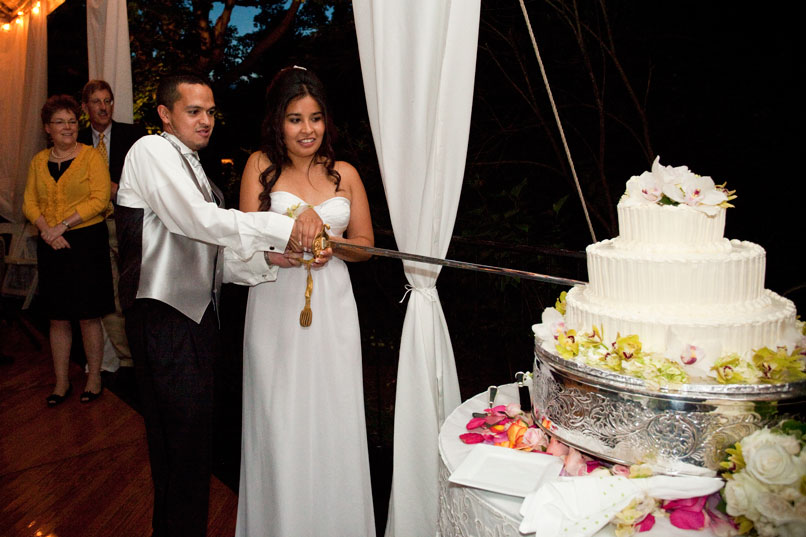 Tim's grandfather's Naval sword was serving extra duty to cut the cake!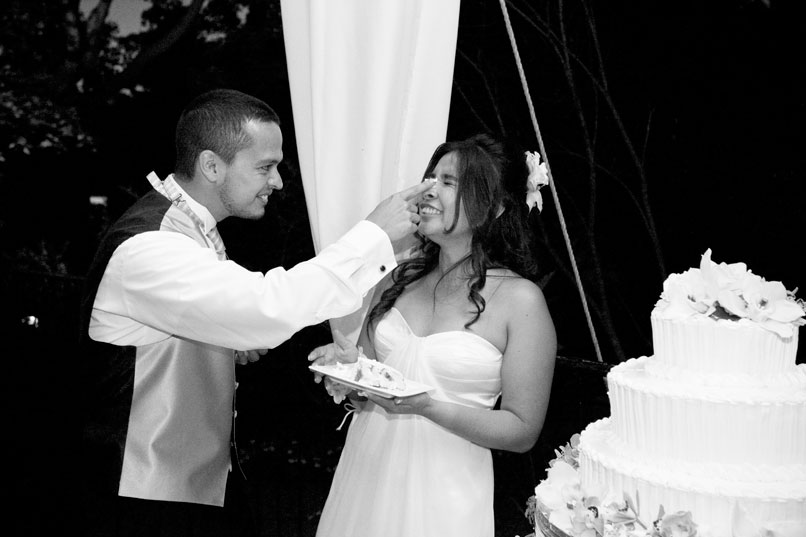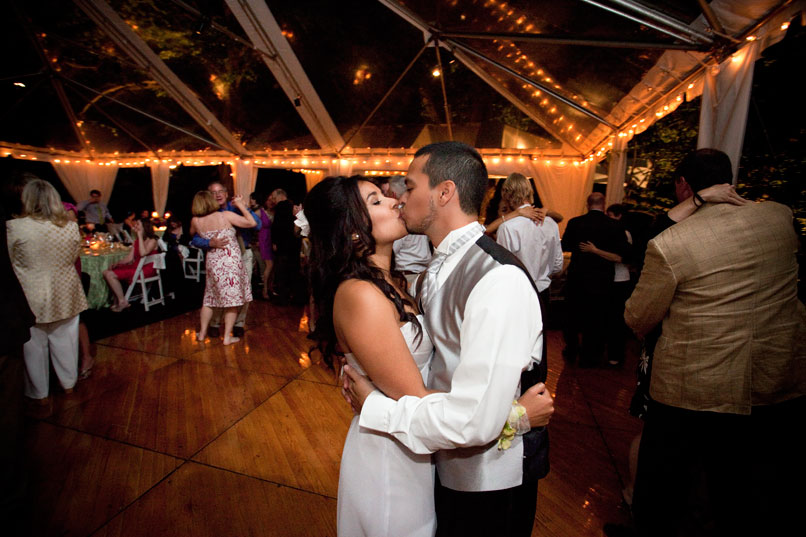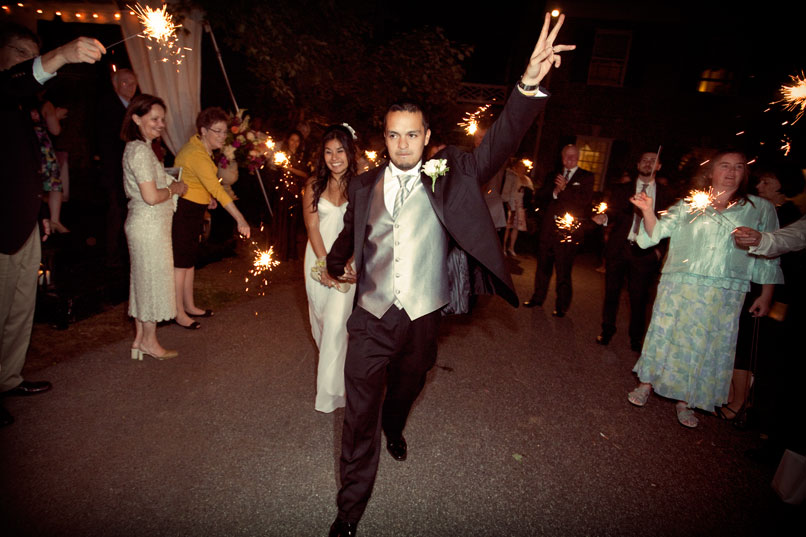 A sparkling end to a fine evening.  Tim and Leidy exit to a posh downtown hotel to begin their honeymoon and new life together!