Light clouds on an early summer afternoon provided wonderfully soft light in the BMA sculpture gardens for Alyson and John.  Rennie from Simply Beautiful Flowers prepared elegant arrangements that matched beautifully with our couple's clothing as well as the surroundings.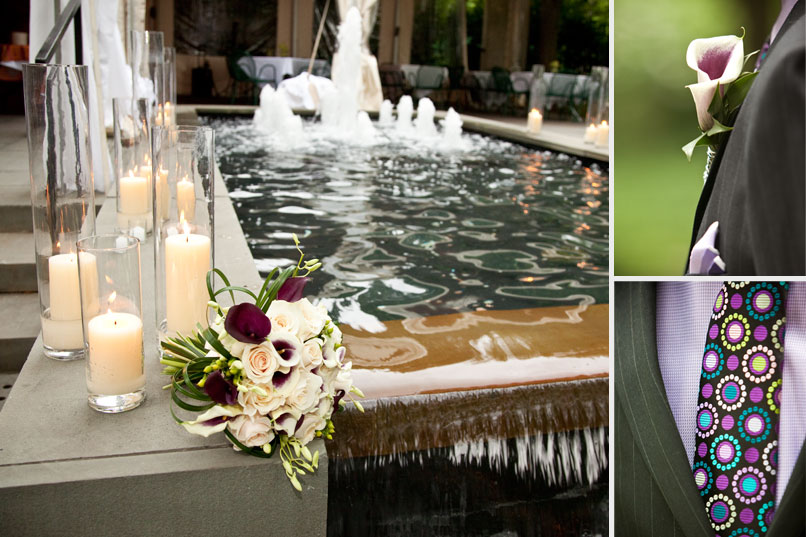 Alyson and John are both in love with the arts and having their ceremony in an outdoor setting was essential.  This venue is the best of both worlds!  The visual elements of these renowned sculptures in nature were an excellent backdrop for so many pictures.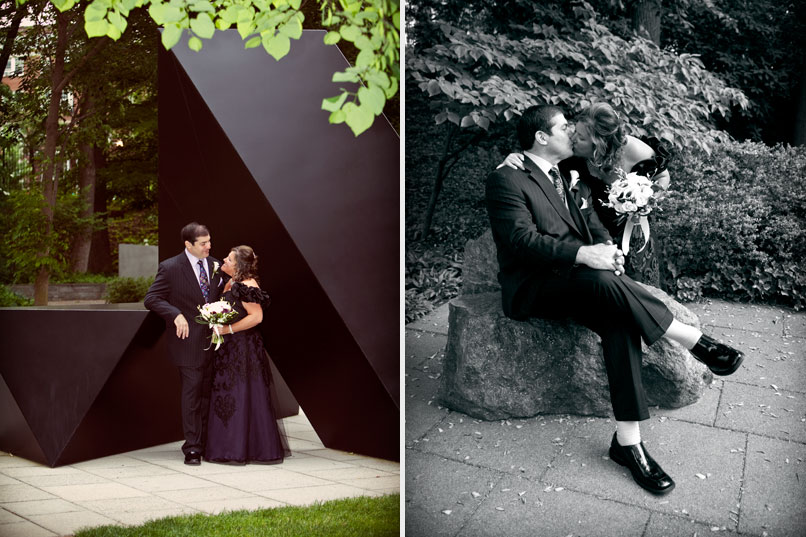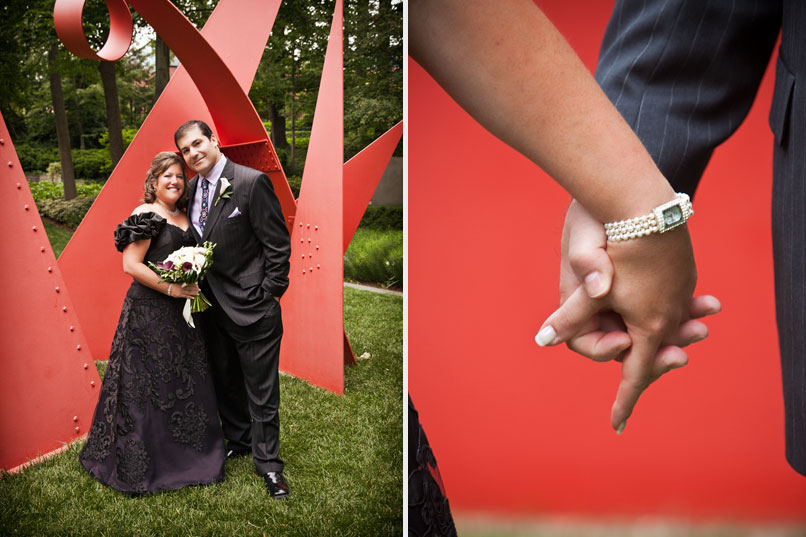 The soft clouds turned darker as the sun set and light rain began to fall.  Alyson was determined to not let that force the ceremony indoors, and when the appointed time came, the rain stopped!  They stepped across a waterway to a huppa surrounded by flowers and candlelight to exchange their vows.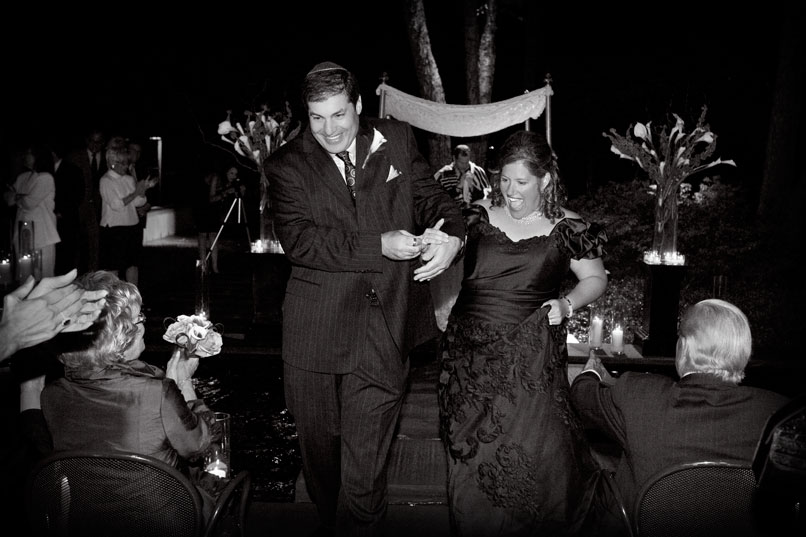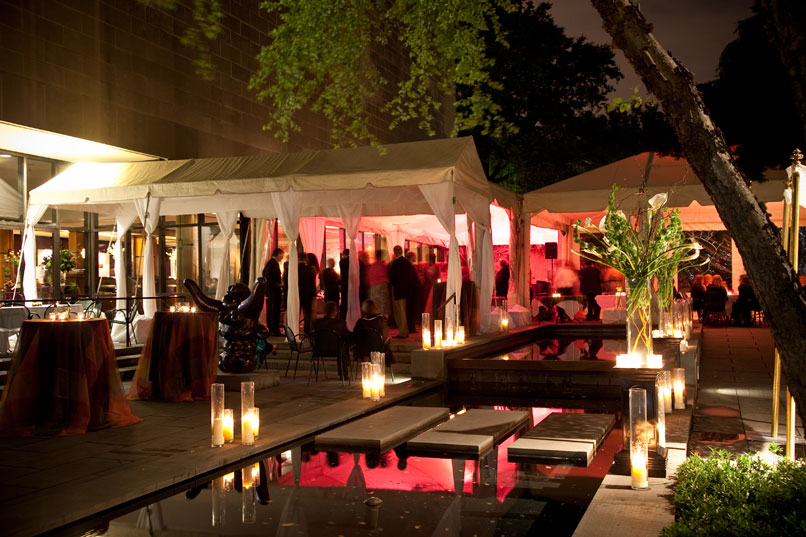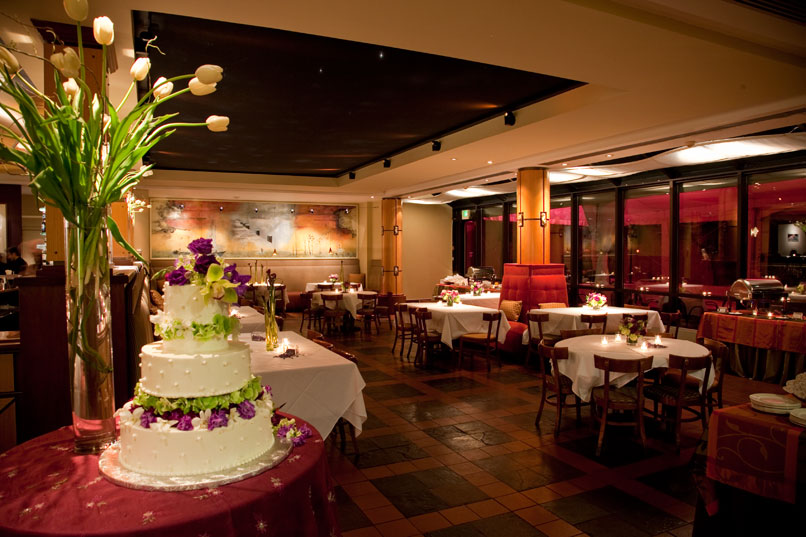 The entire event was coordinated by Jean Wade Mayer, owner of Boutique Events. Drawing from her experience in catering and event planning, she brought Alyson's vision into clear focus on this lovely day.  Lovers of good food and diverse music were not disappointed.  Gertrude's restaurant prepared eye-catching and tasty food, Carl Brashears of Classic Disc Jockeys provided a great range of dinner and dancing music, a clarinetist (Dr. Eyal Bor) played traditional melodies before and after the ceremony and there were operatic voices singing spontaneously throughout the night.  John is a great devotee of opera and there were several guests that are opera singers!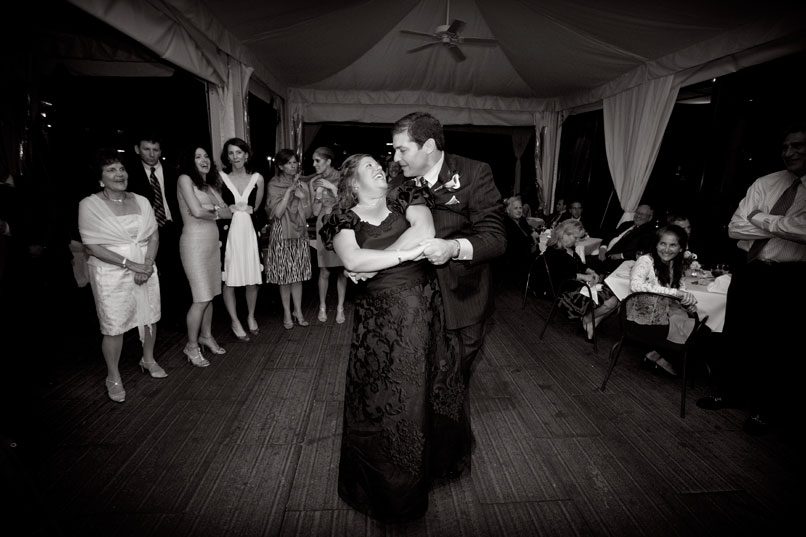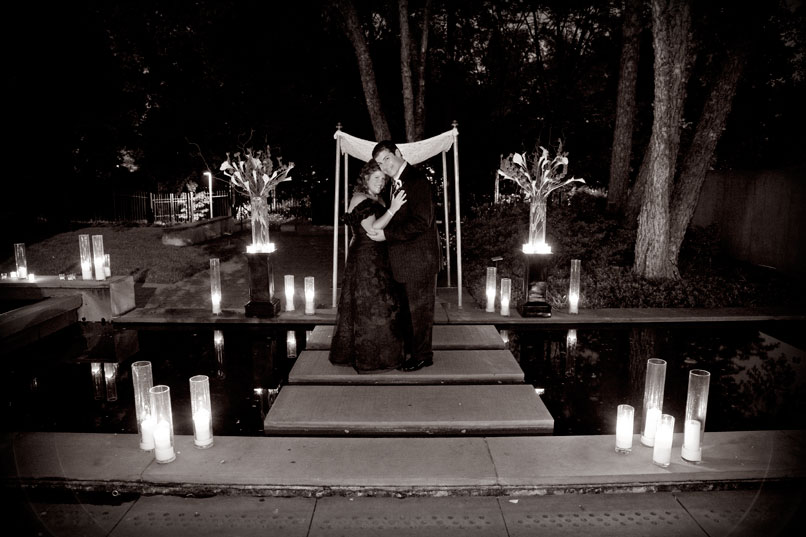 Wedding Planner: Jean Wade Mayer of Boutique Events / Venue: Baltimore Museum Of Art / Catering: Gertrude's / Flowers: Simply Beautiful Flowers / Music: Carl Brashears of Classic Disc Jockeys