An elegant evening at the Gramercy Mansion.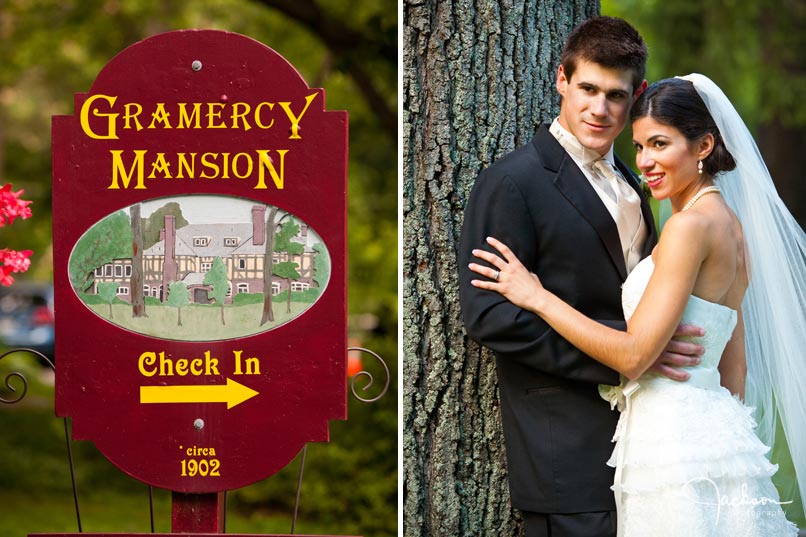 We began our day with Brooke preparing in the mansion's Camelot Suite, a classic room reminiscent of the French Restoration period. The symmetrical lines of the furnishings and warm tones in the room have always created a desirable environment for capturing these casual moments.  Brooke found the perfect gown at Betsy Robinson's.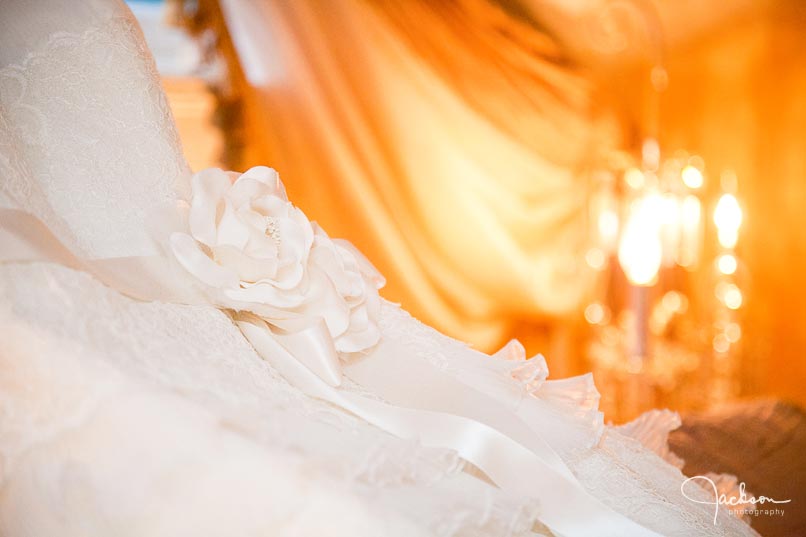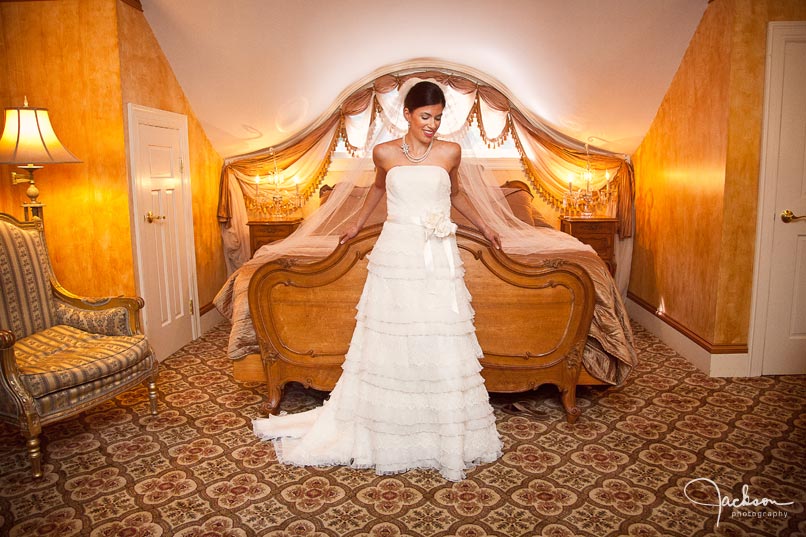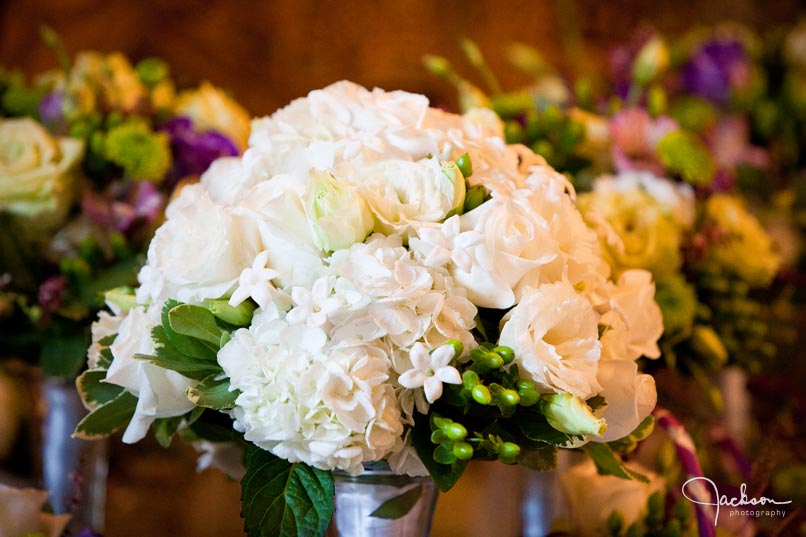 Even though the Gramercy has abundant foliage, it's not a wedding without gorgeous flowers.  Flowers by Design in Bel Air fulfilled this need handily.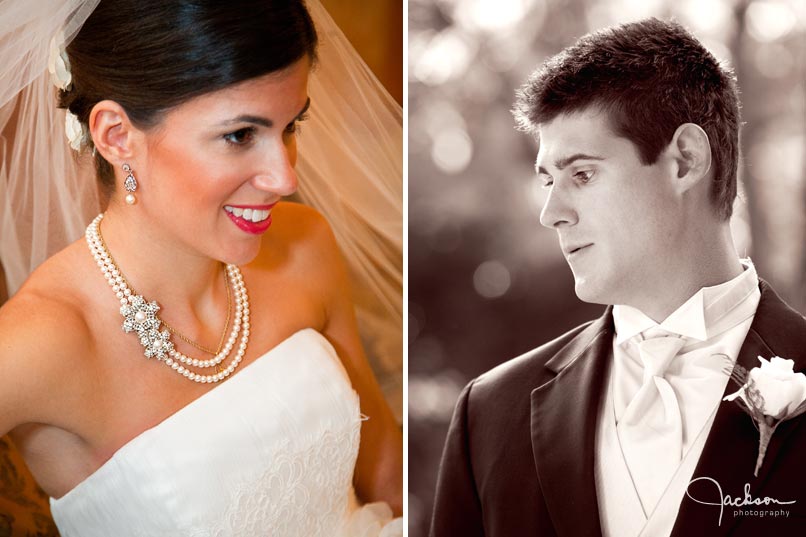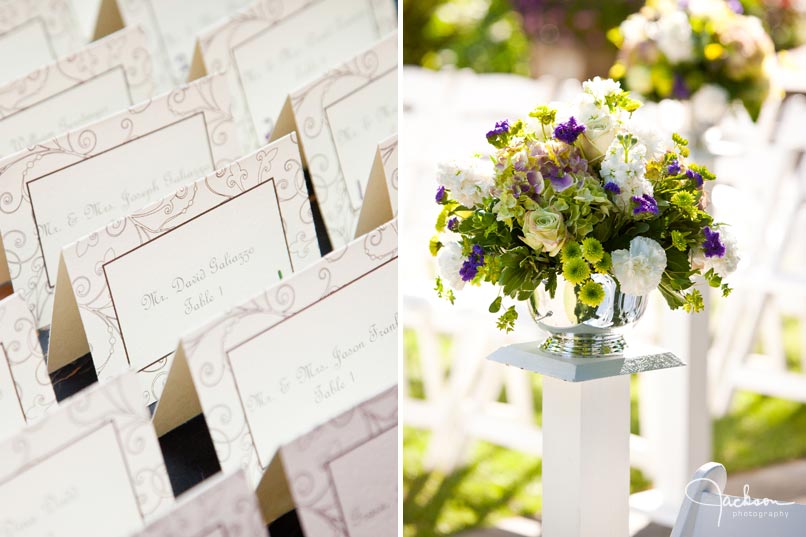 The ceremony took place in the Lower Garden, just a short walk from the main house. The processional becomes quite an entrance as members of the wedding party pass through the beautiful landscaped gardens. Guests were treated to a beautiful expansive view of the valley below, as there was not a bad seat in the entire guest seating area.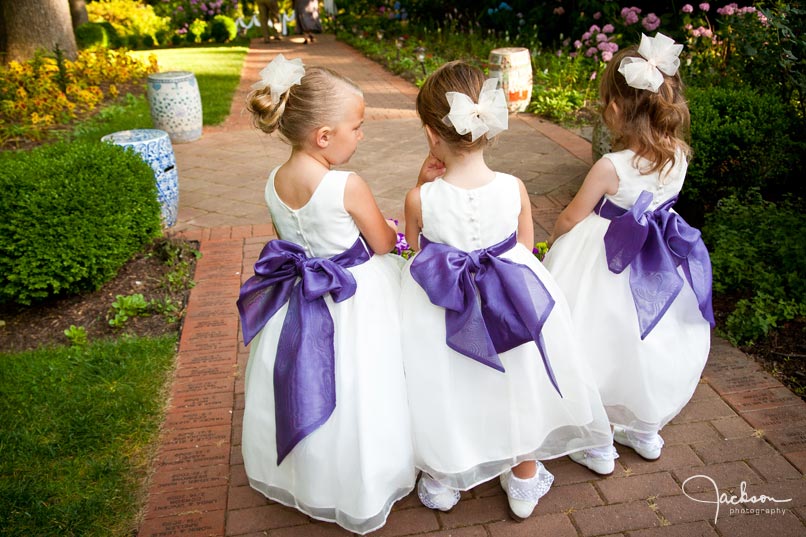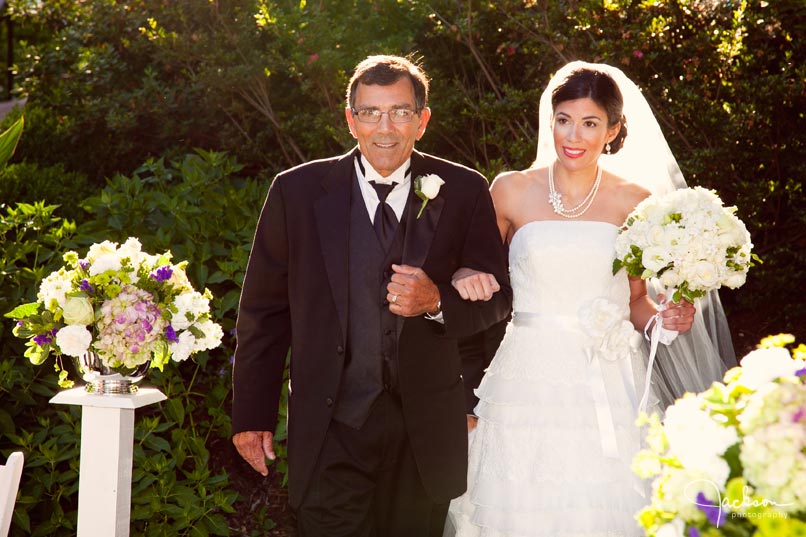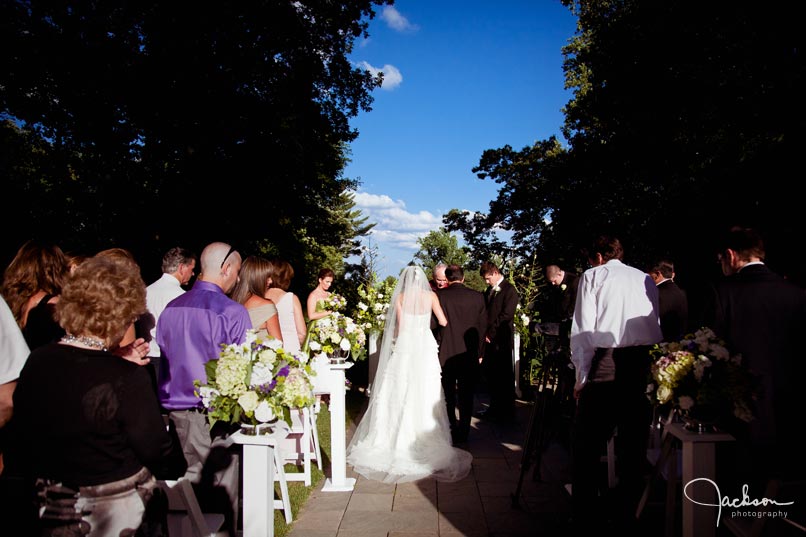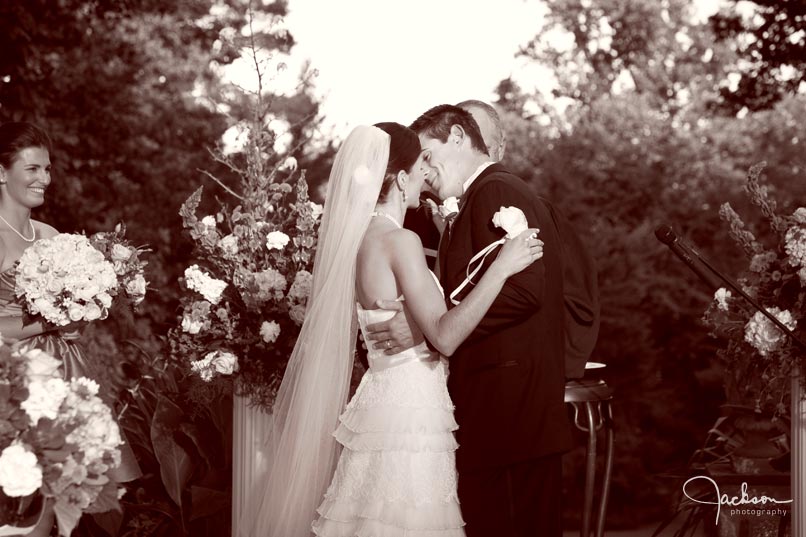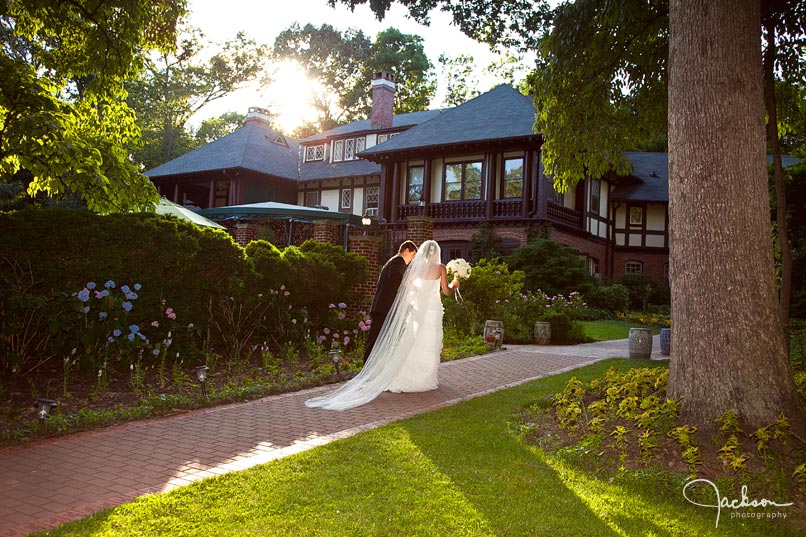 This image with Brooke and Zach recessing back to the mansion in late afternoon light is one of my favorites!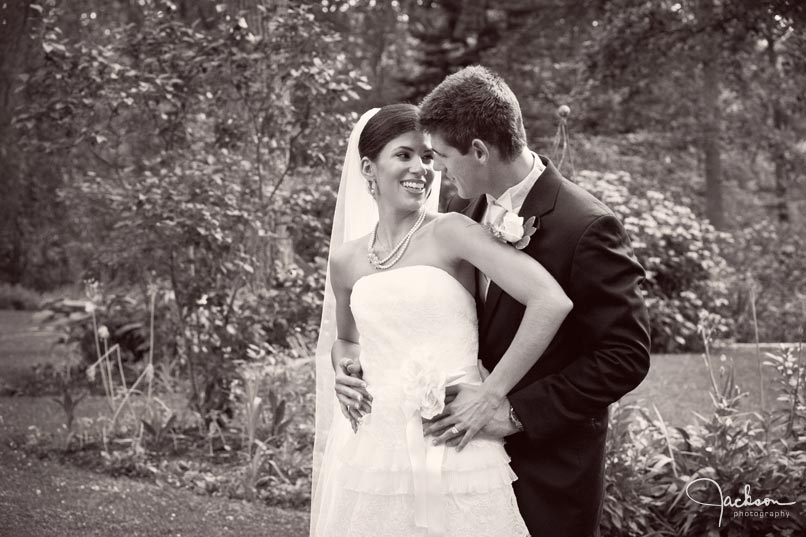 Have I mentioned the front gardens? This is yet another lush location for photos.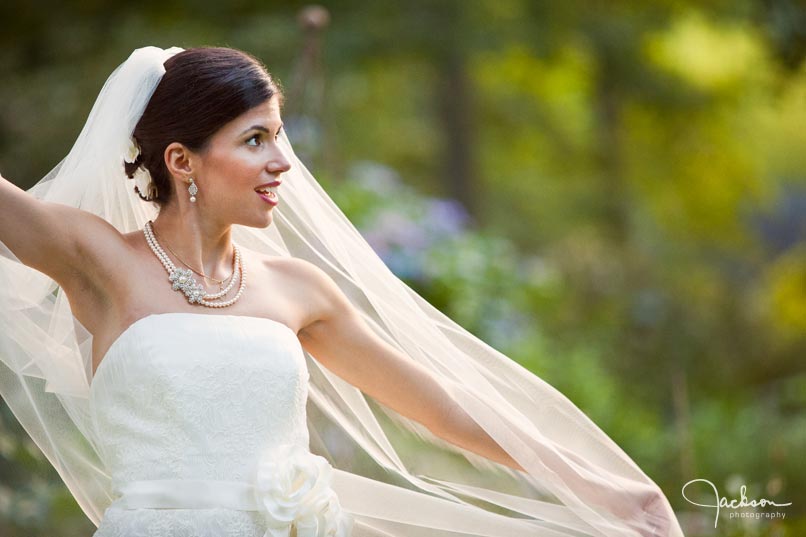 Simply Elegant Catering provided the food and wedding cake.  We have had the pleasure of working with their team quite often and as always, they kept the event running smoothly. The evening became quite a party with music provided by Kevin Provental of Tom Gavin's DJ Delights.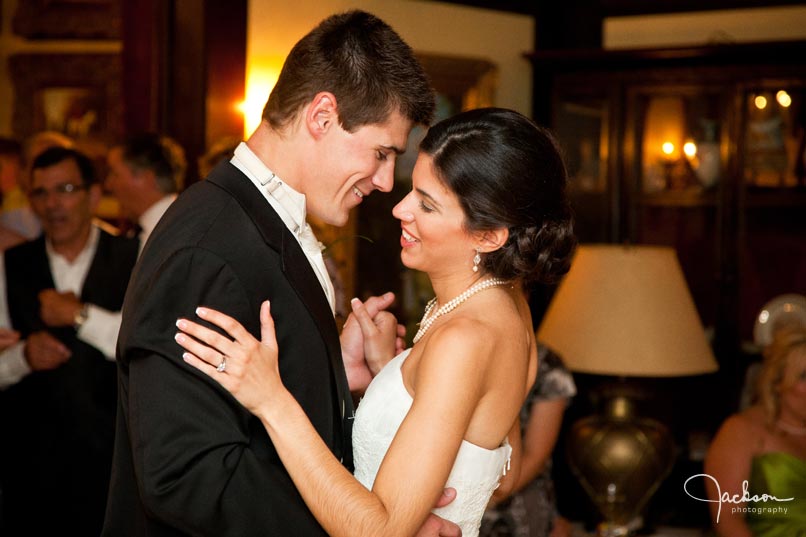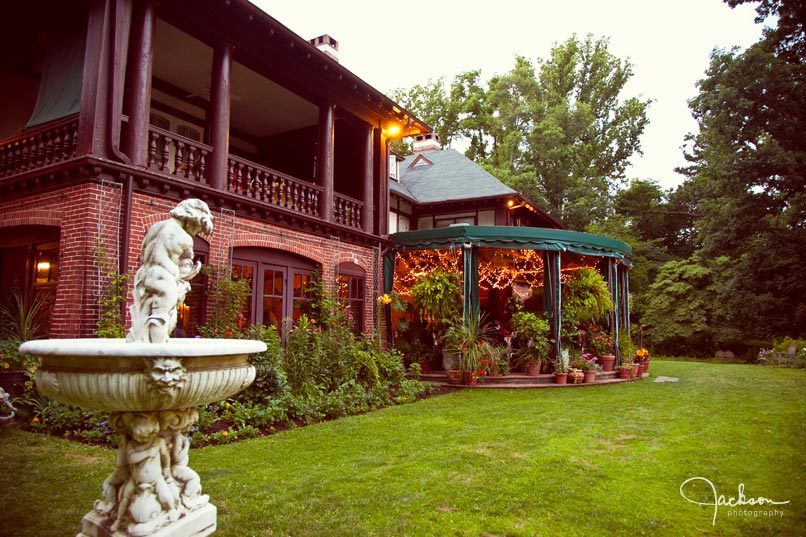 Late in the evening, Zach looks on as Brooke dances with her father.