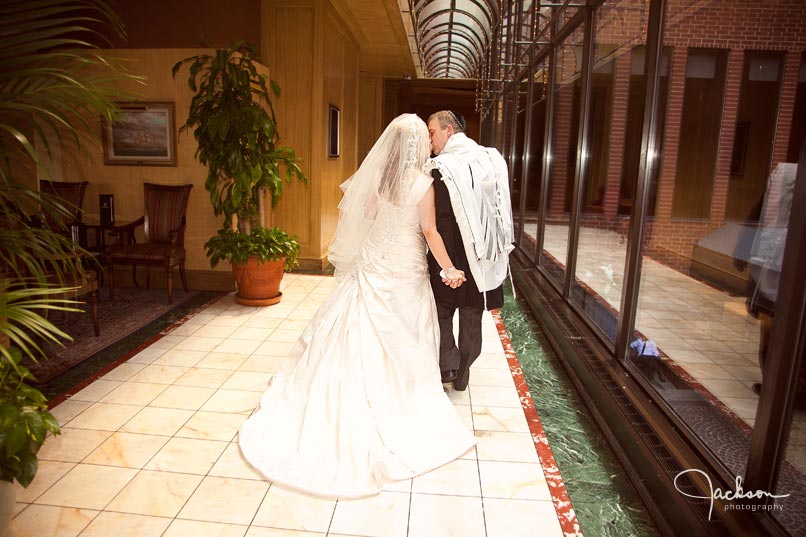 The Intercontinental Harbor Court Hotel set the scene for the July wedding celebration of Caroline and Derek.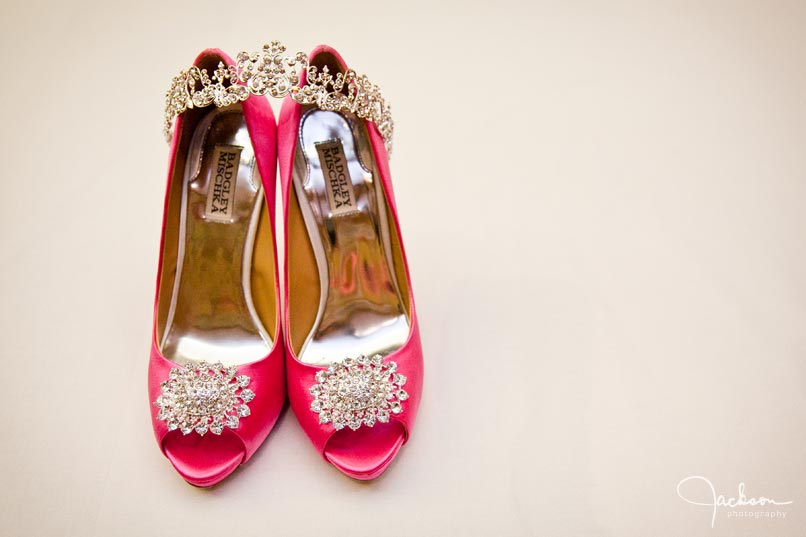 The vintage Hollywood theme was set in classic black and ivory.  Royal pink was the accent color.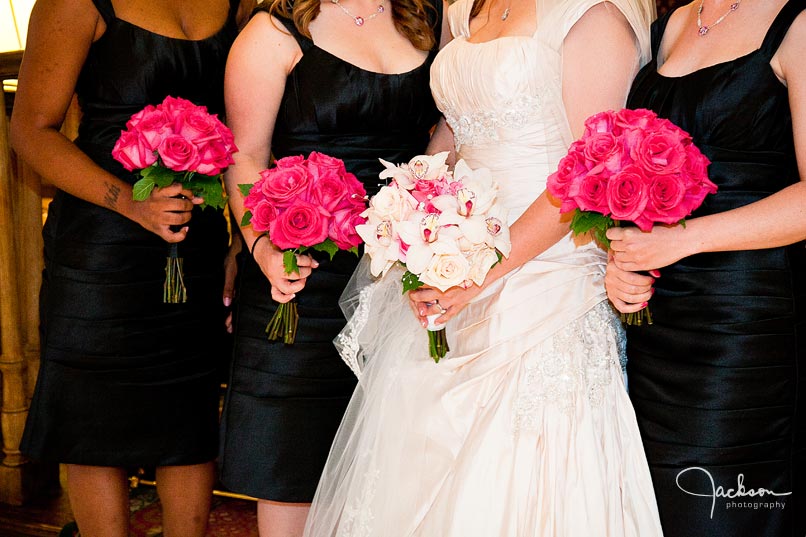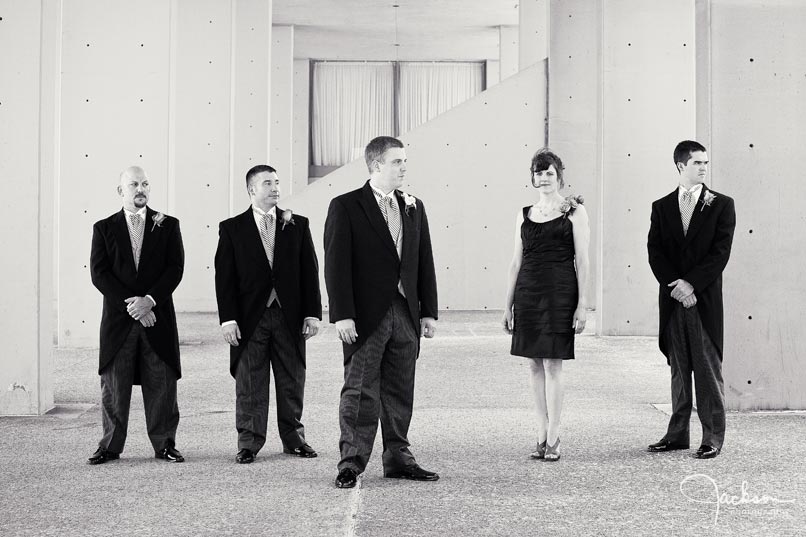 Derek's sister Ginni served as his Best Person.  Here they gather awaiting the beginning of the day.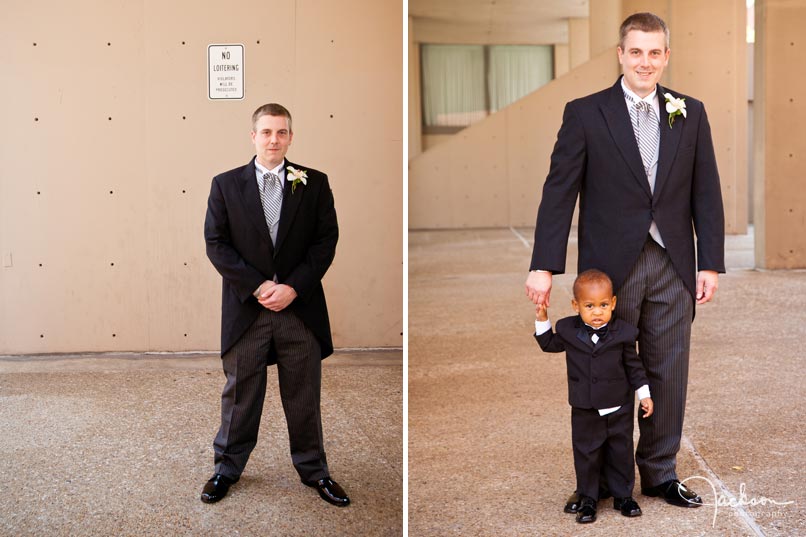 Kris, a son of a groomsman, filled in as our ring bearer.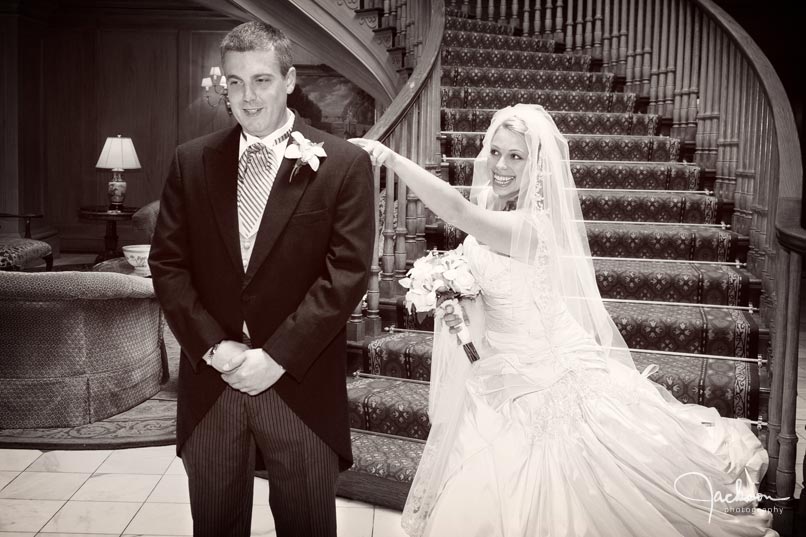 The Harbor Court has an amazing grand staircase, a perfect backdrop for their "first look".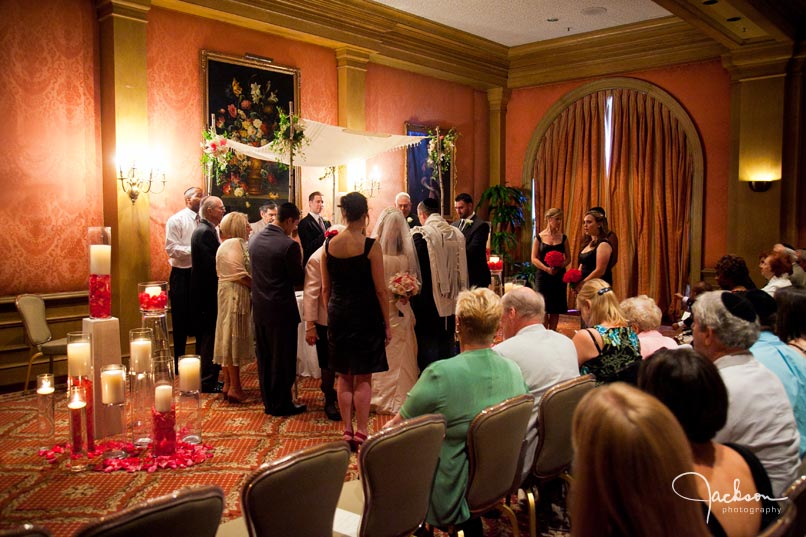 The ceremony was set in the Hampton Room. Four attendants held the Huppah, a family heirloom, while the family gathered. The pillar candles floating in column vases with rose petals added greatly to the warm intimate glow.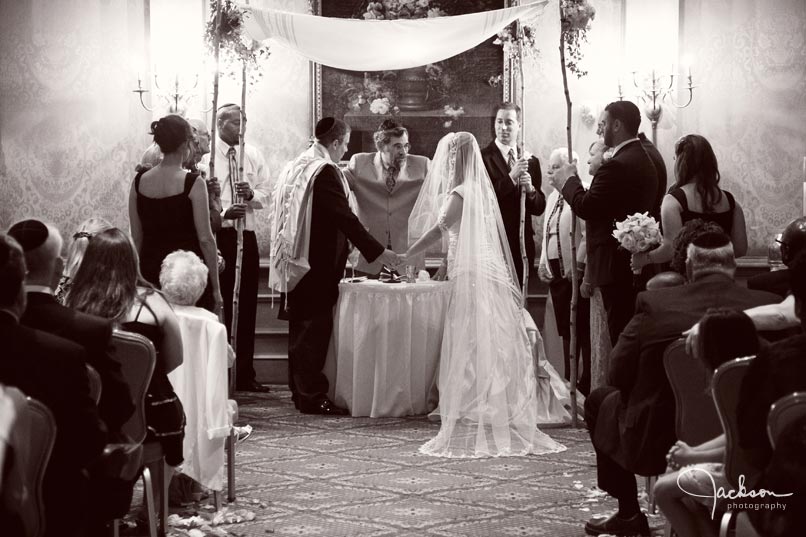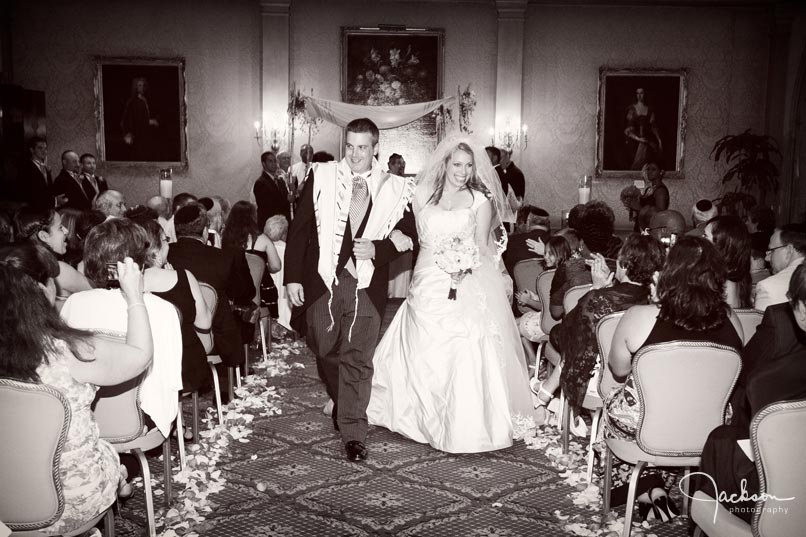 A classic finish!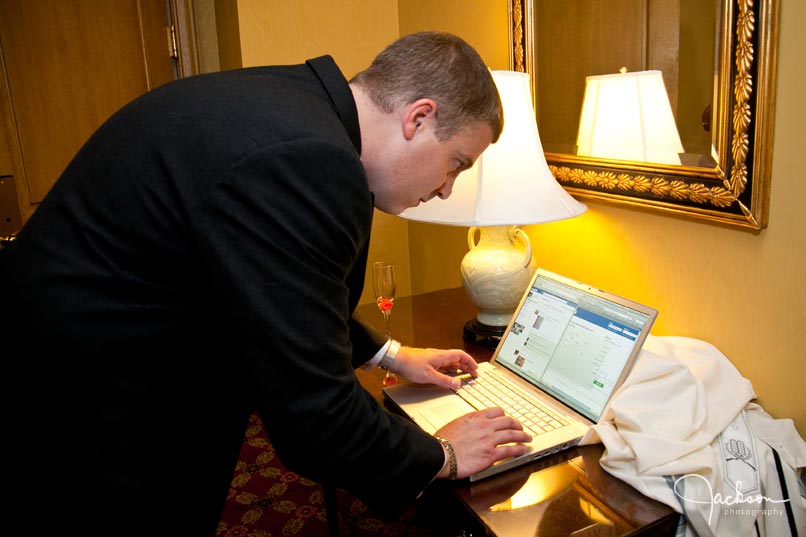 A modern twist " you may now update your Facebook status to married"!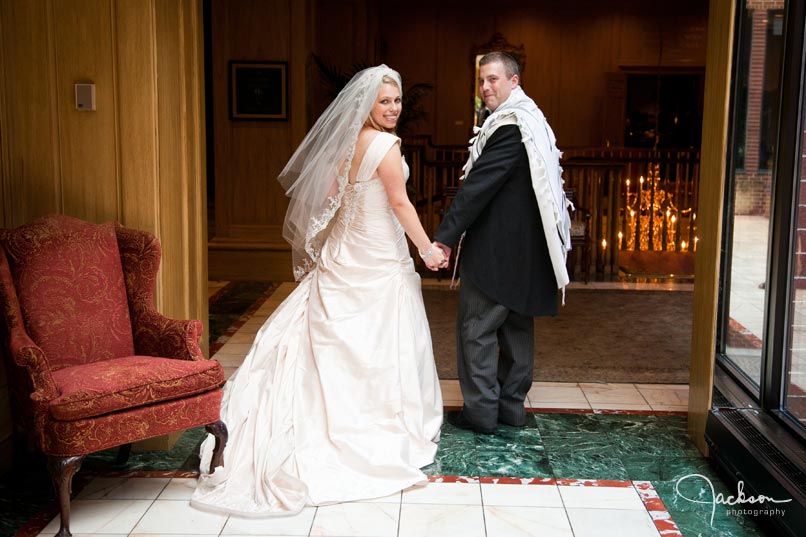 Caroline's dress is from Gamberdella's Bridal Salon.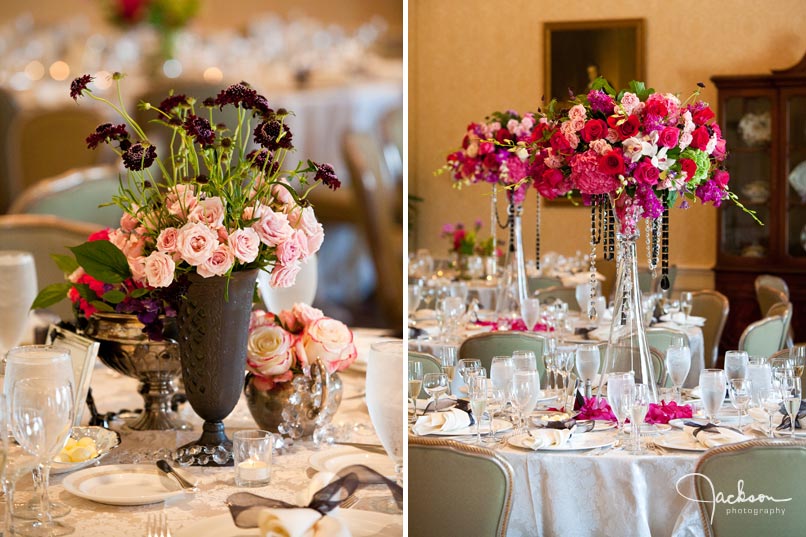 Overseeing the planning and execution of the couple's vision for the day were Anne Berman and Lori Rudolph. They created a unique look and feeling for Caroline and Derek.  Thanks goes to Wicked Willow Florist for the great floral arrangements.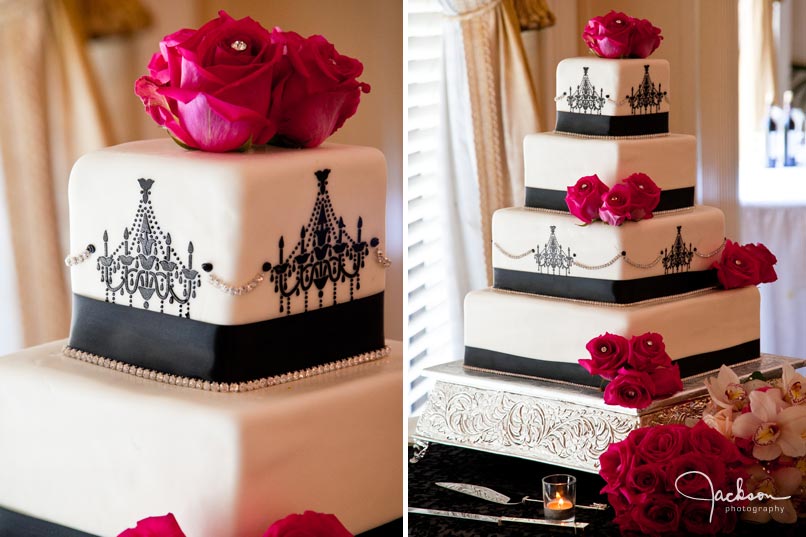 Harbor Court's cake had amazing details, ranging rom the image of the hotel chandelier to the tiny crystals rimming the cake's layers. Even the roses had accents added!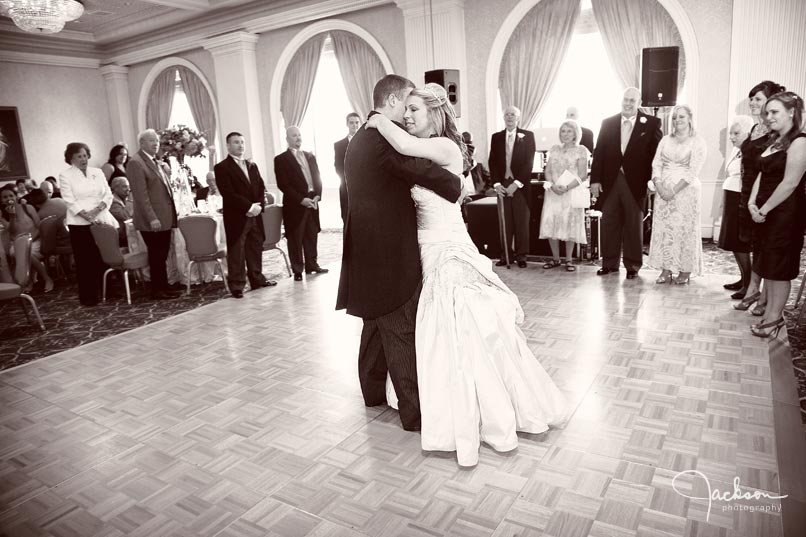 The ballroom was aglow with natural light as family and friends looked on for the First Dance. Ken Rochan of Absolute Entertainment provided the musical tapestry that held close to the classic Hollywood feel our couple wanted for their big day.