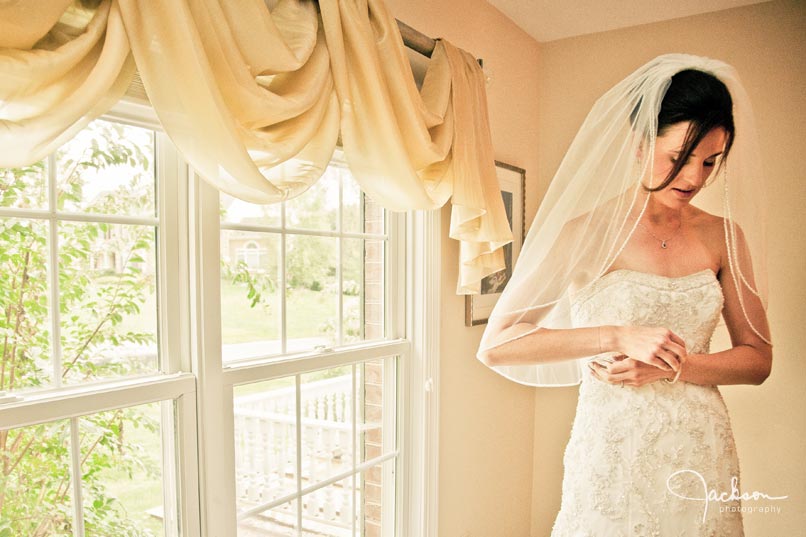 What do you get when you cross an athlete and a fireman? Fireworks, of course. Erin is an accomplished (and very tall) athlete who found a (taller) firefighter right here in Phoenix, Maryland. There were many memorable and unique elements to their wedding. A bouquet of pins and medals was eye-catching and the firefighter pin on her garter was a nice touch.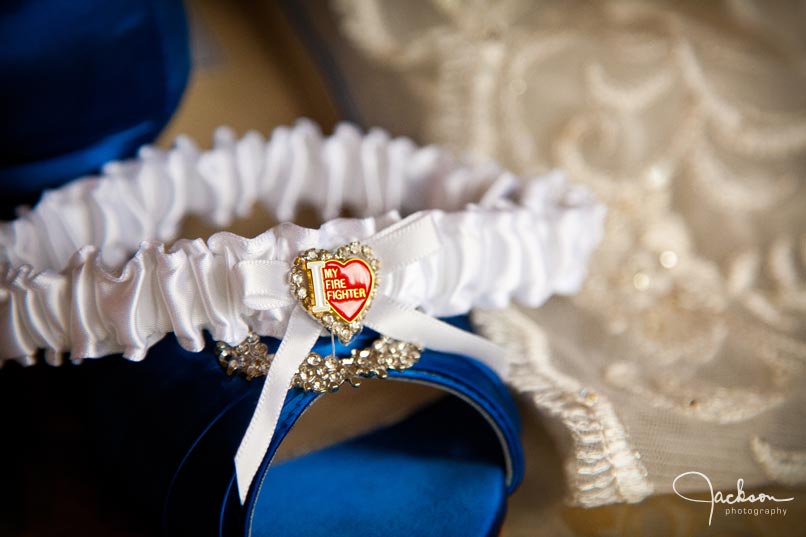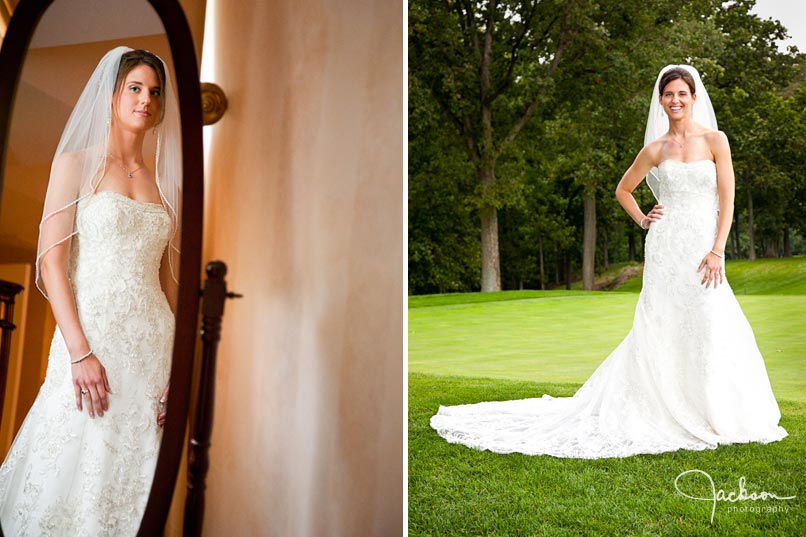 After their ceremony at Our Lady of Grace in Parkton, they arrived at Hillendale Country Club for their reception and took a stroll on one of the gorgeous fairways.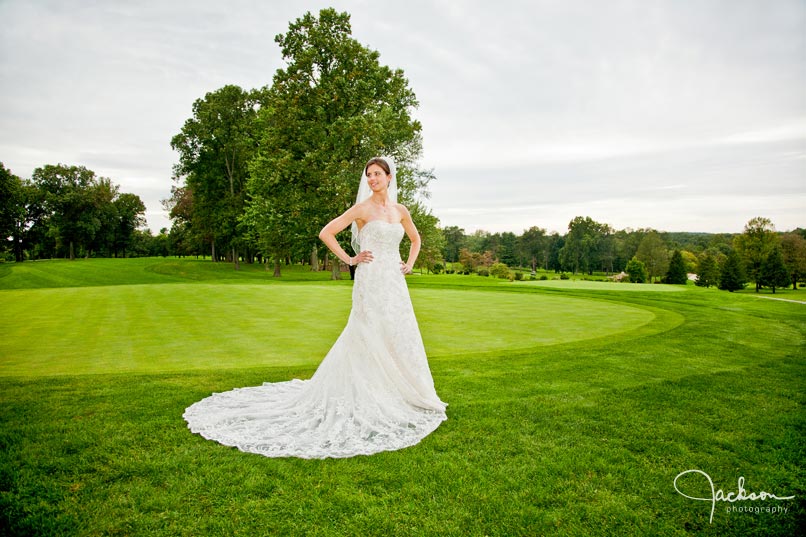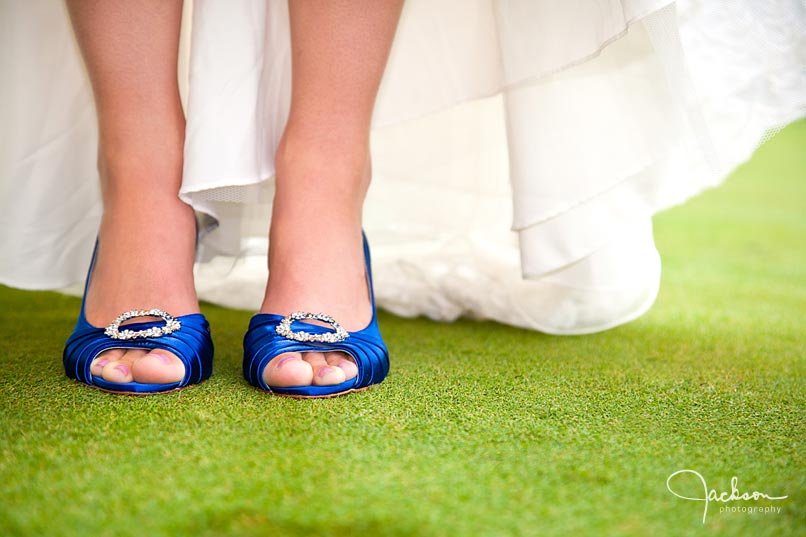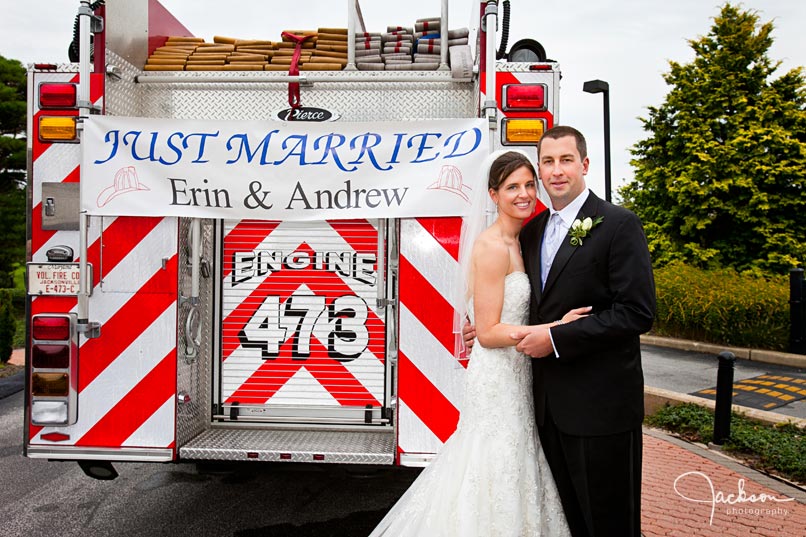 Another surprise awaited them. A fire truck from Andrew's own Jacksonville Volunteer Fire Company was parked at the front of the clubhouse. Alarming!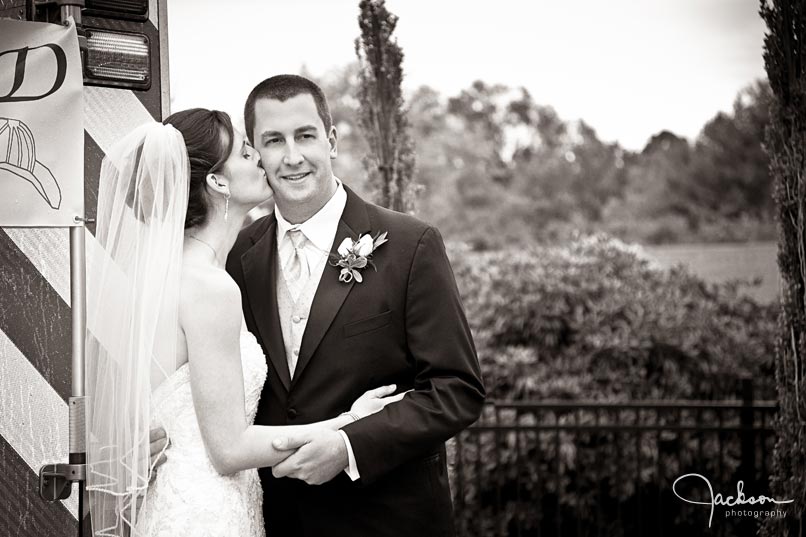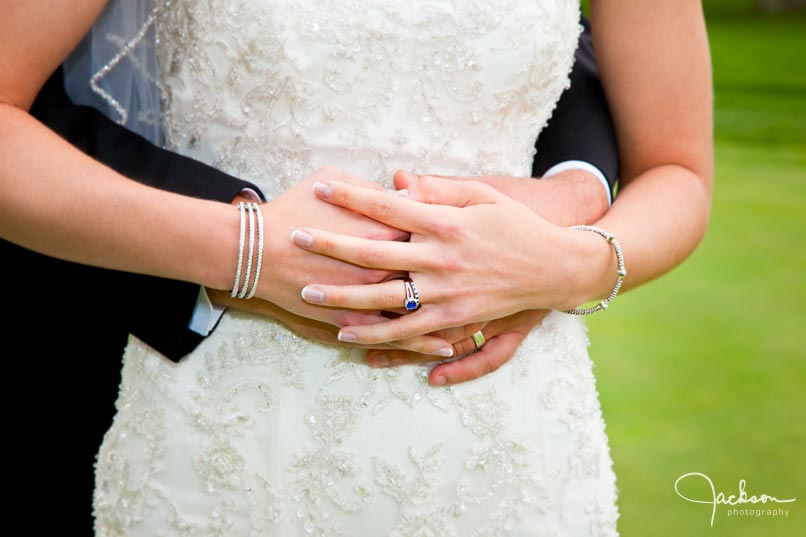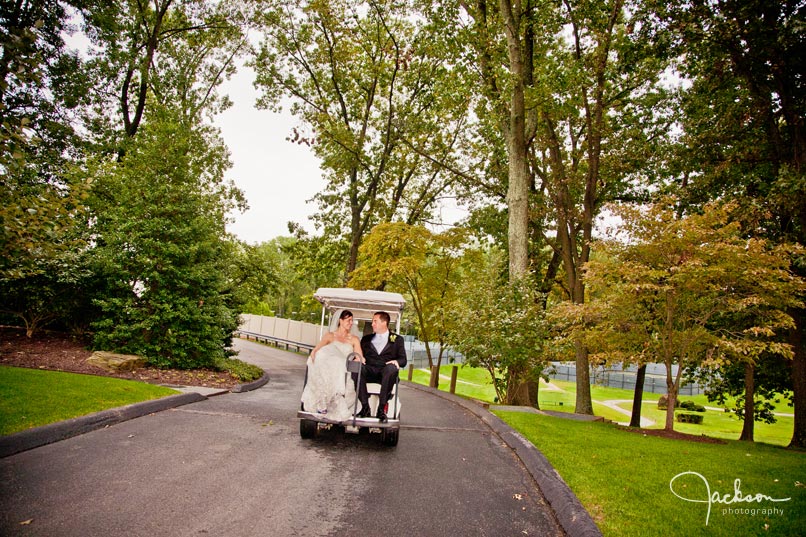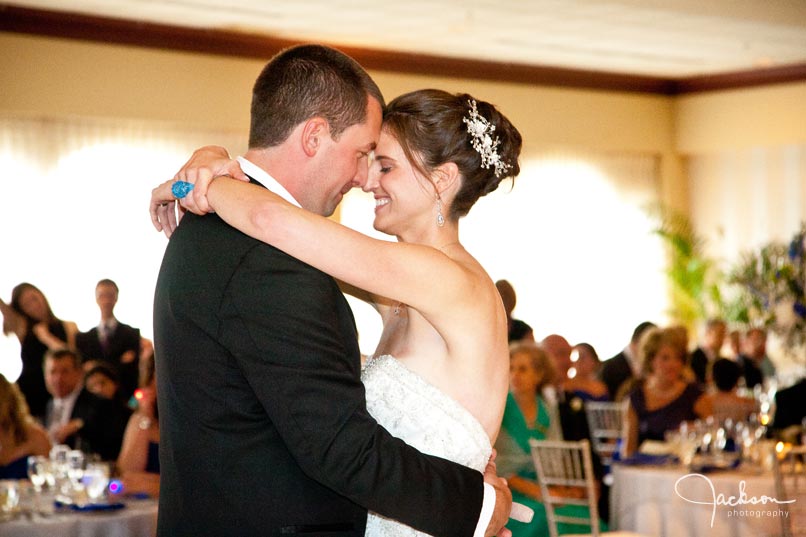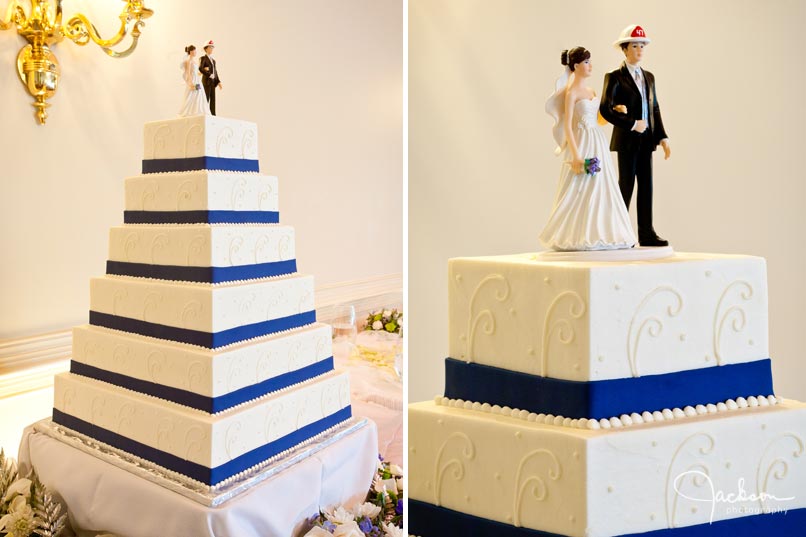 Of course, the cake had to have a fireman on top and what else would they use to cut the cake but an engraved… hatchet. Spectacular fireworks topped off the evening.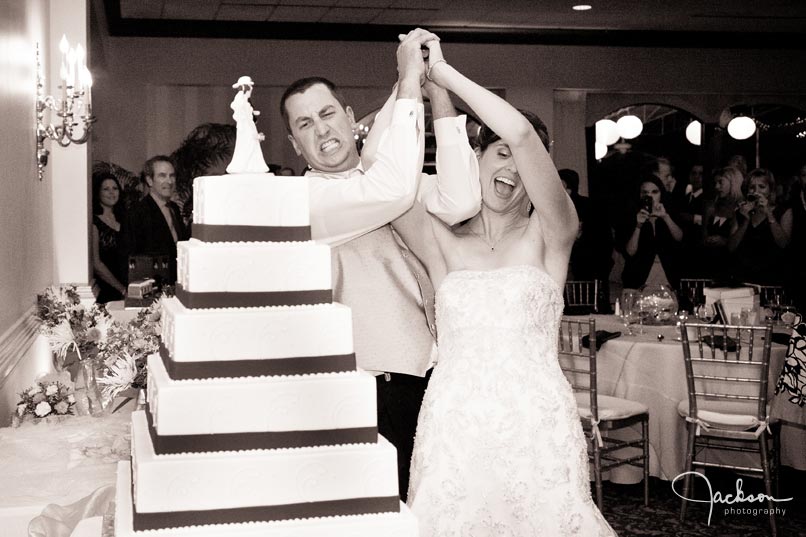 Many thanks to LeeAnne White of Hillendale C.C. for the excellent food, service, and her extra efforts to facilitate all the unique features of this reception! The band, Doctors Orders, kept the night exciting.