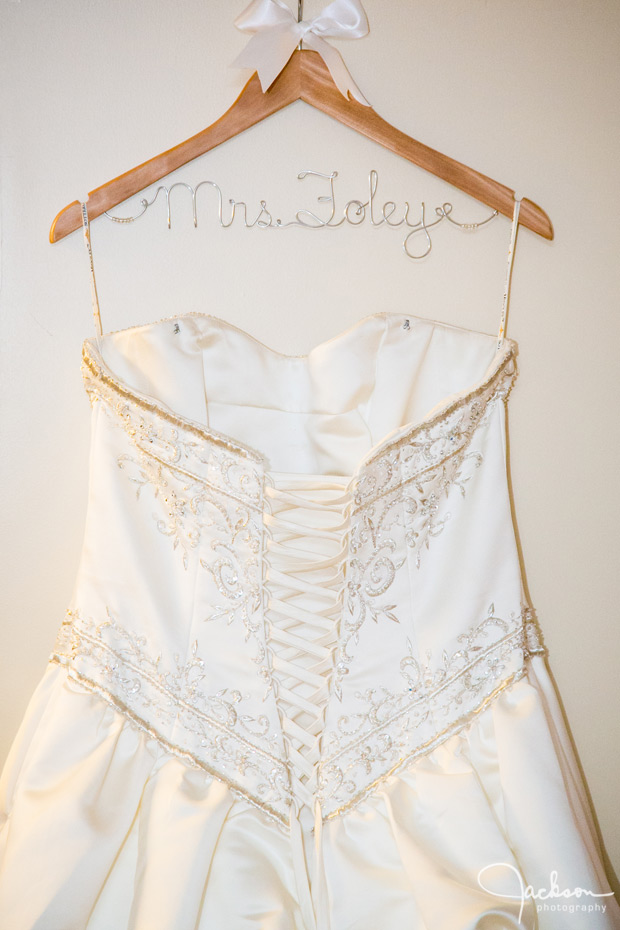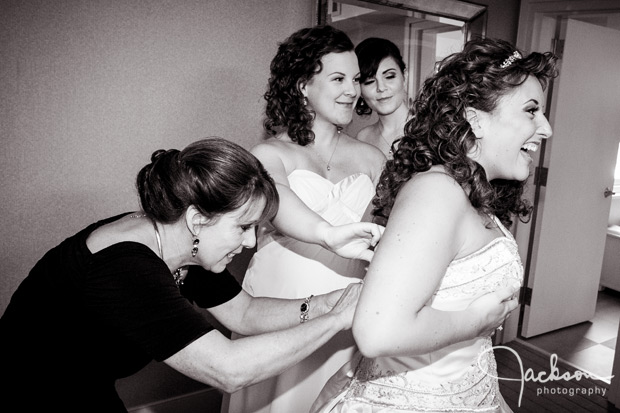 Excitement was high in Erin's Bridal Suite at the Tremont Hotel and all of her plans  were coming together nicely. One of the many details included this box containing their wedding rings. Just before their exchange of vows, this box would be passed among their guests as a "ring warming" ceremony.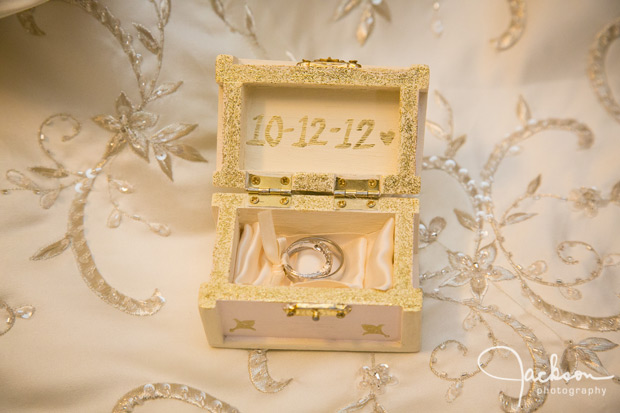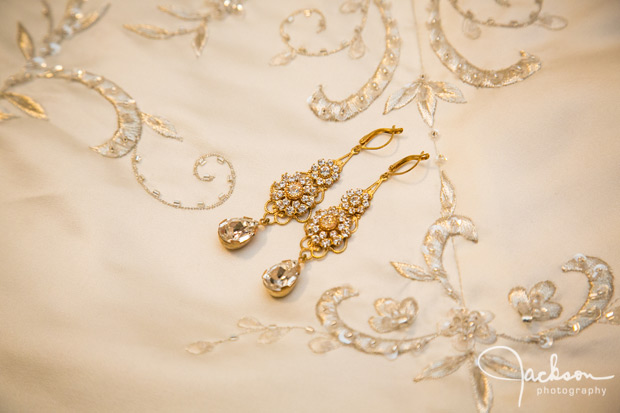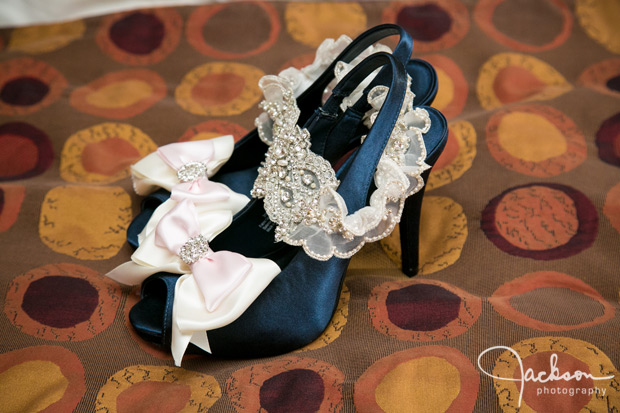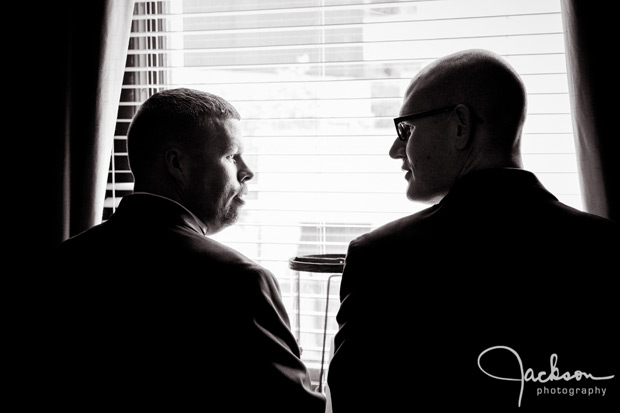 Brad with his Best Man and brother shared a serious moment while waiting. He and all his groomsmen tried to be serious but this didn't last long!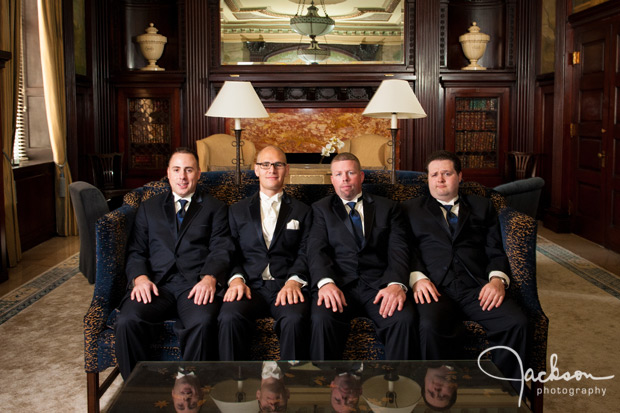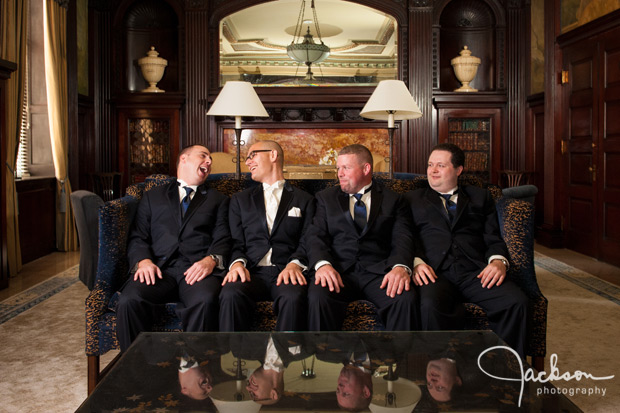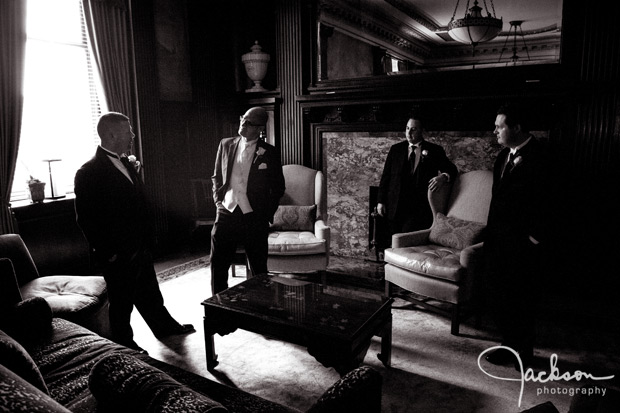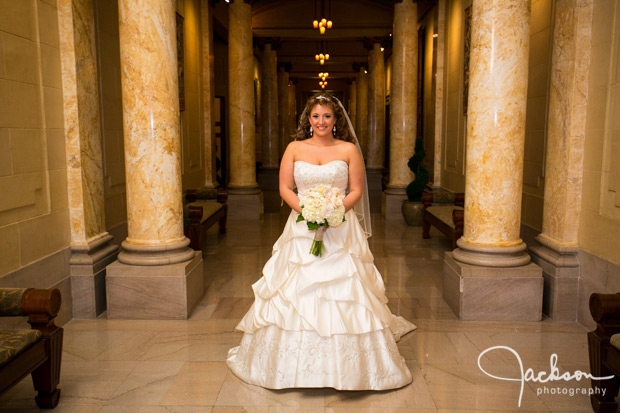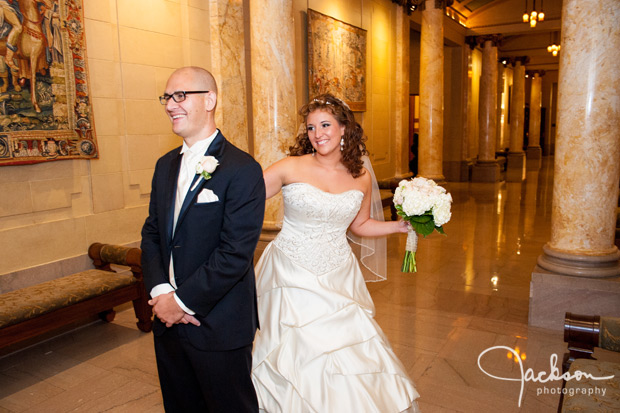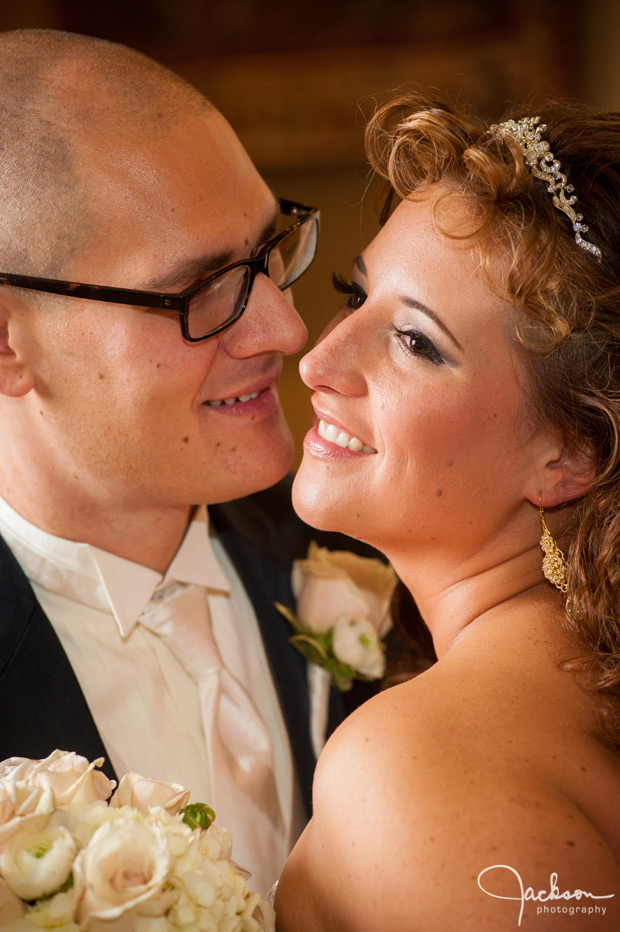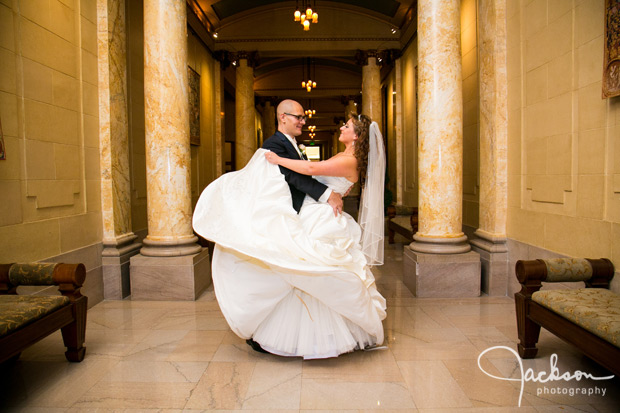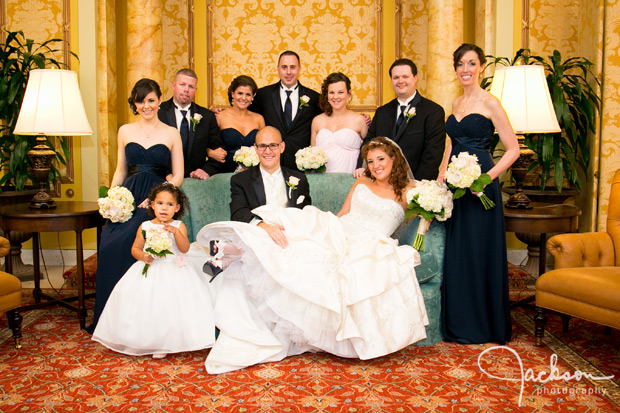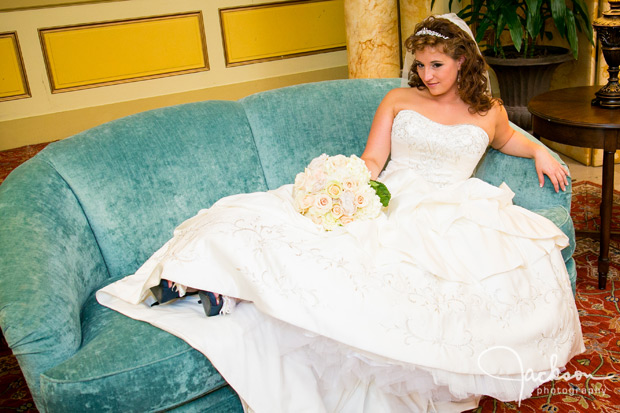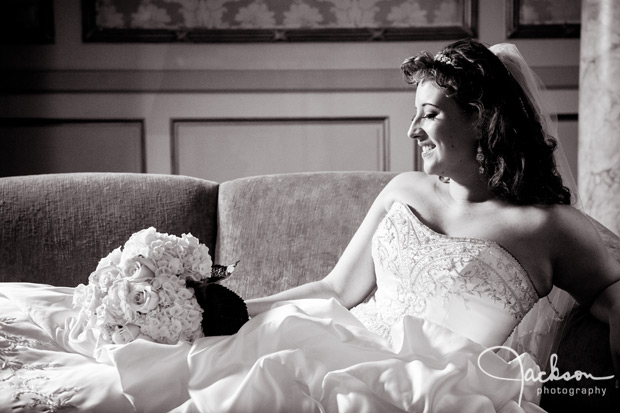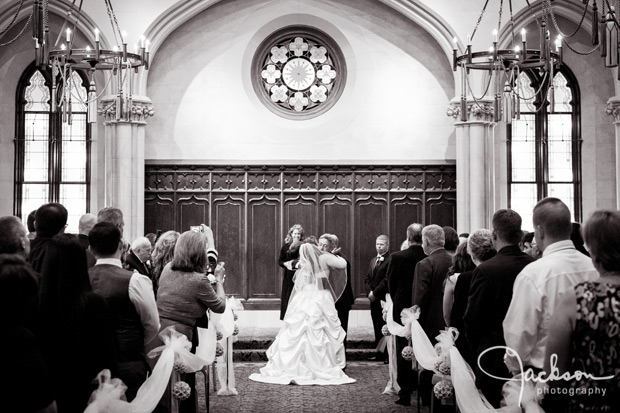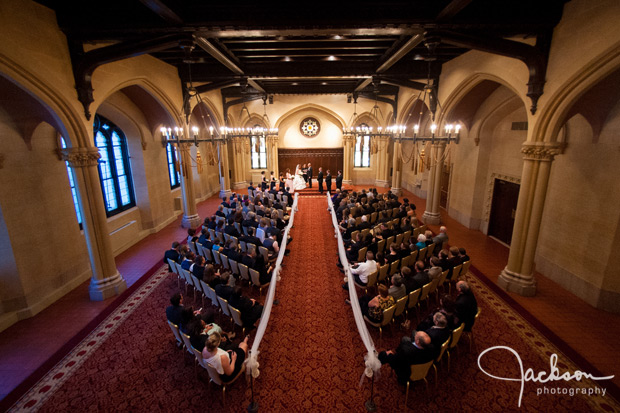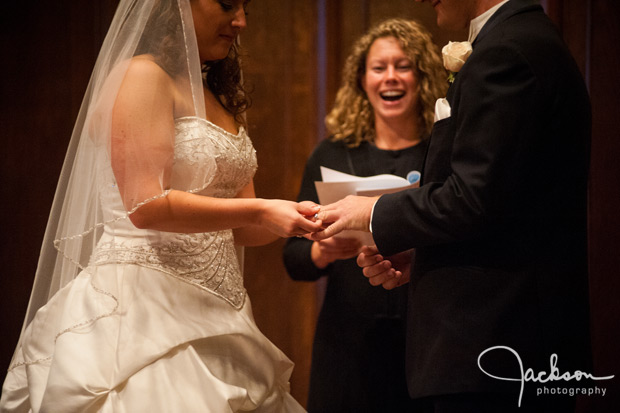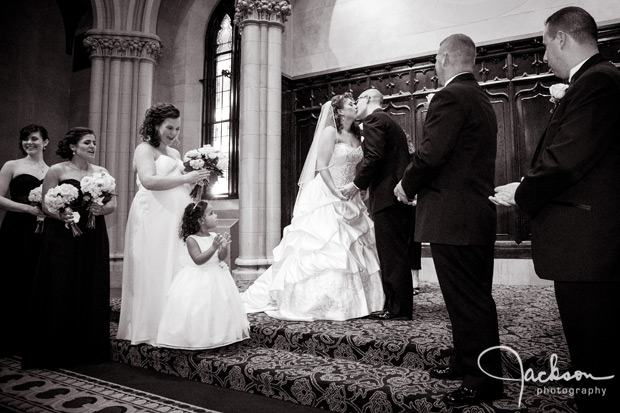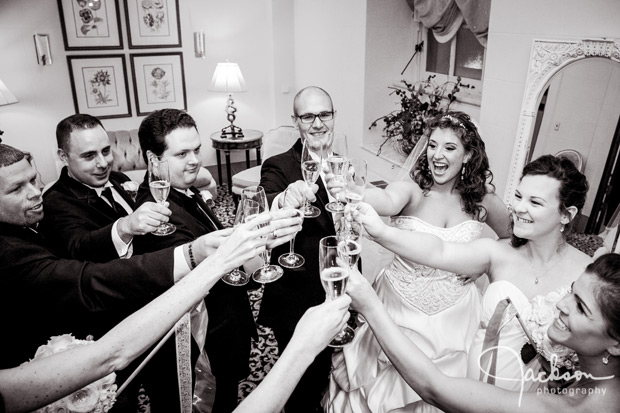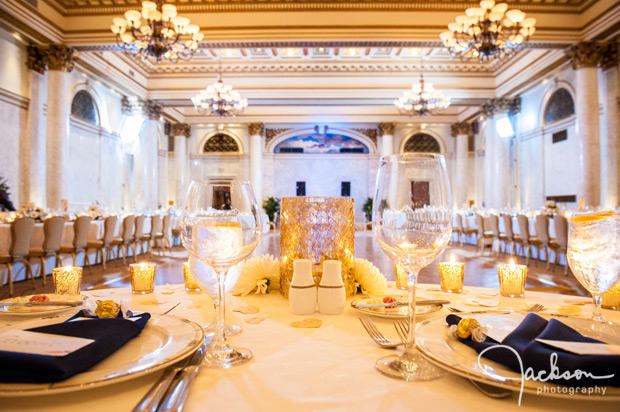 Erin's ivory gown with gold trim matched beautifully with the Corinthian Room and their choice of linen, chargers, cake, and other décor.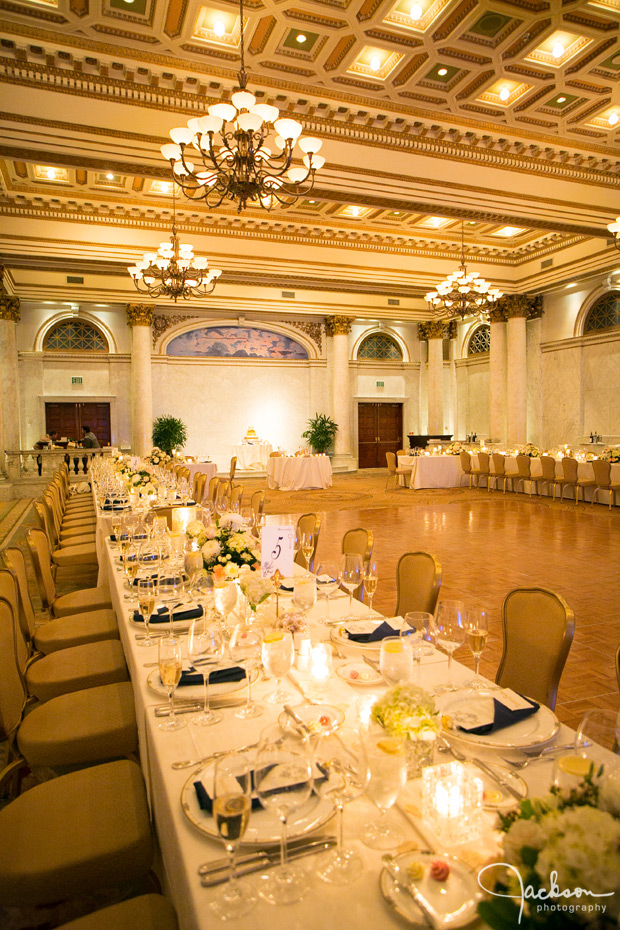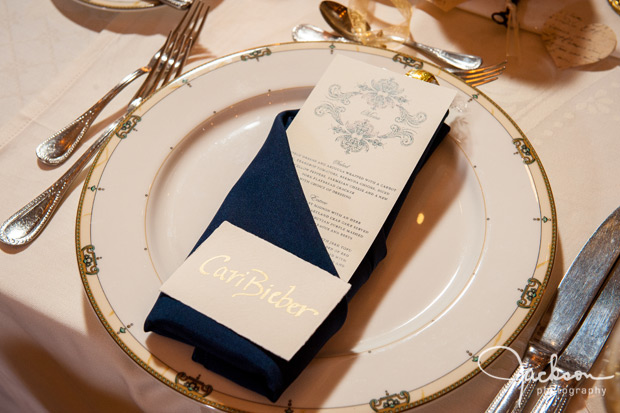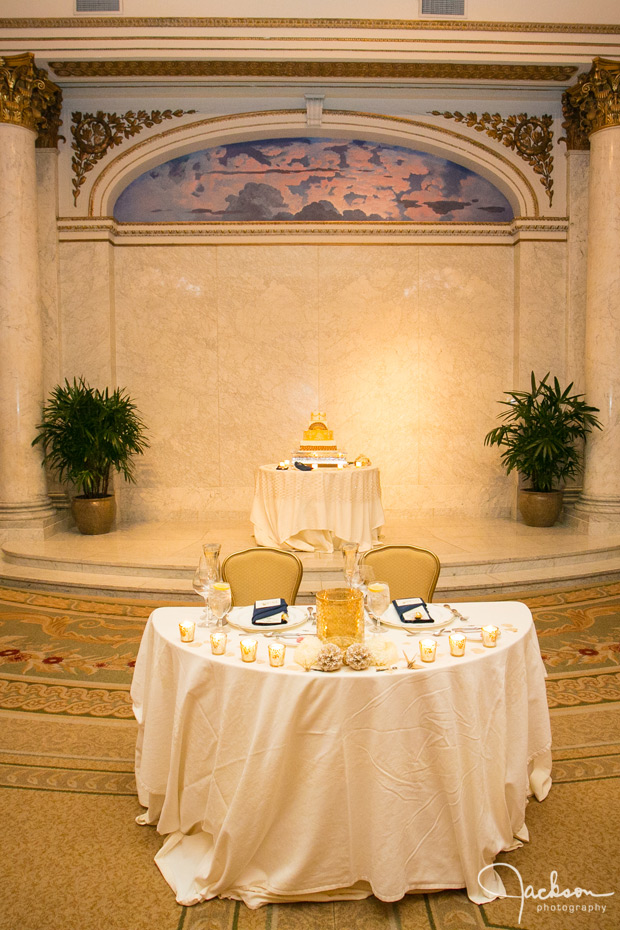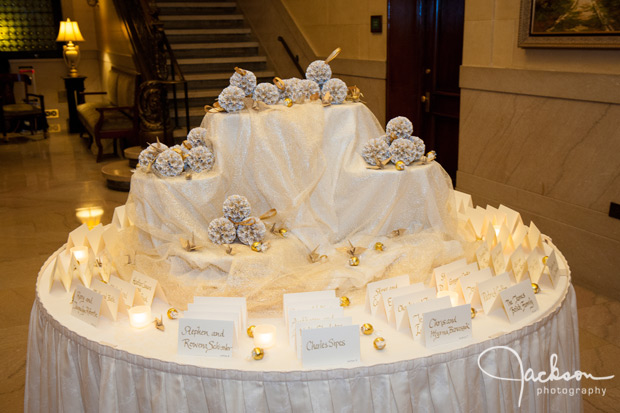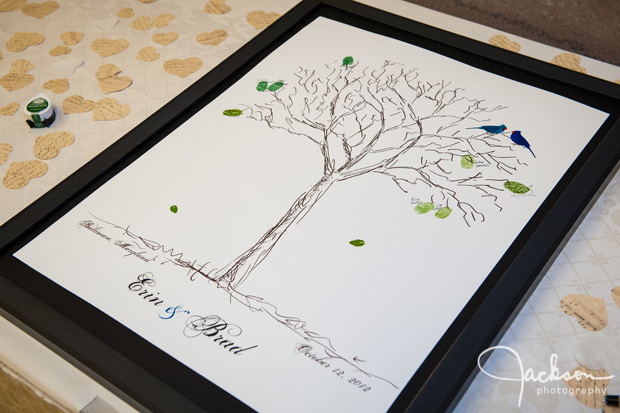 Guests were invited to make a fingerprint on this tree and write their name.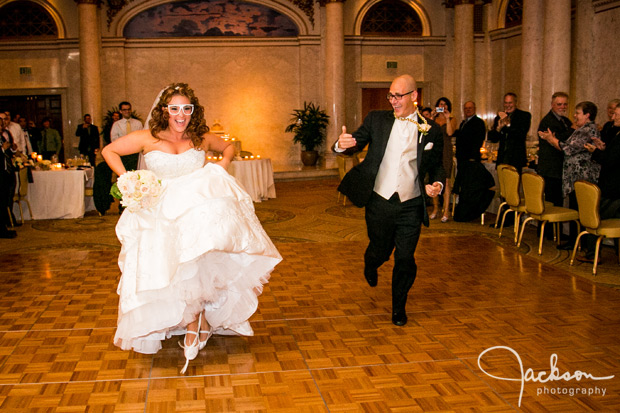 Lots and lots of dancing for this party!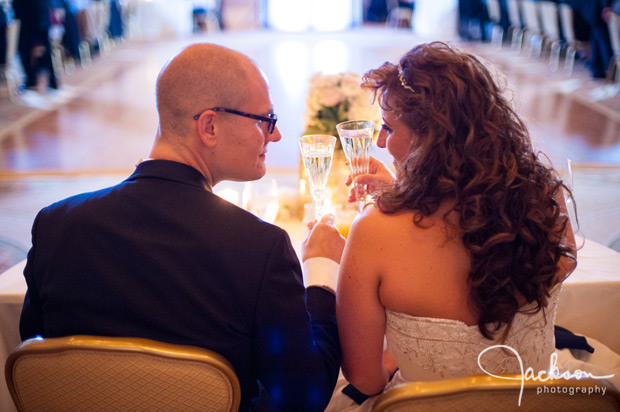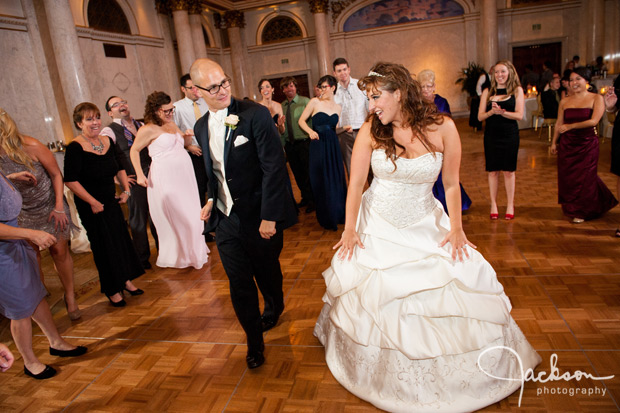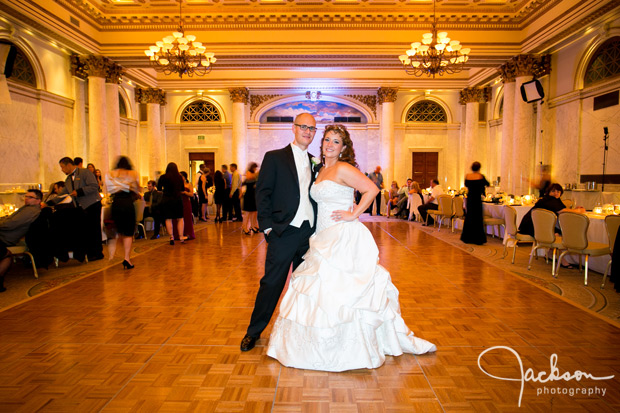 Wedding Details:
Venue (Ceremony & Reception) and Caterer: Tremont Grand
Florist: Simply Grand Events
Cake: Yia Yias
Music: Beat 2 Beat DJs