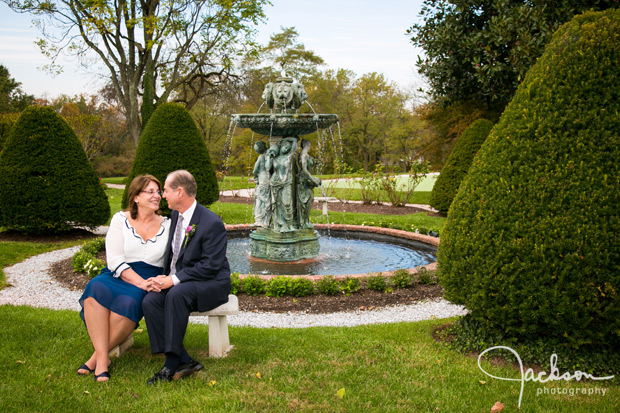 This love story started over 43 years ago as high school sweethearts. They went their separate ways back then but reunited two years ago. Here they are, reminiscing about those times as if it were just the past year. They really couldn't take their eyes off each other!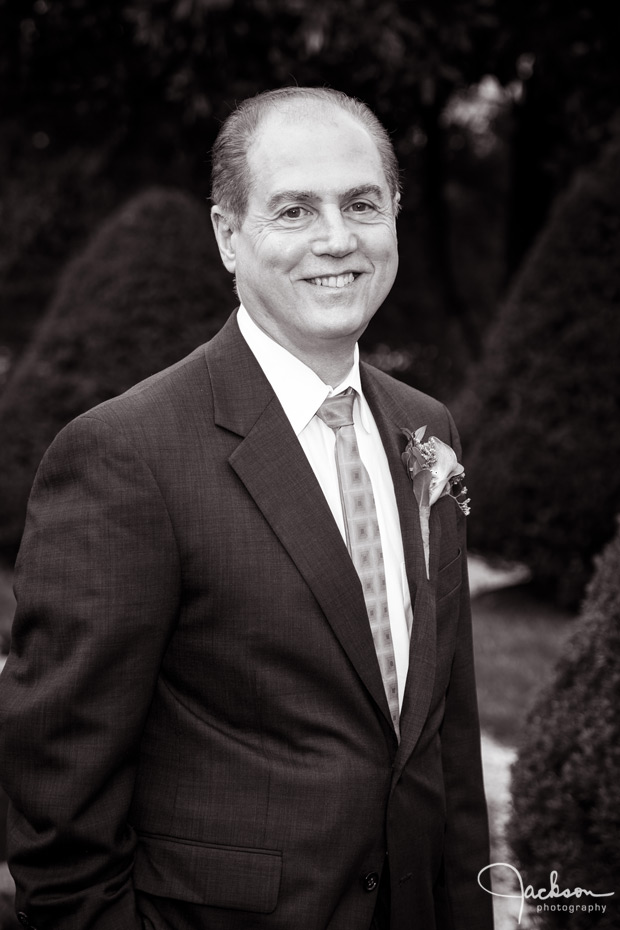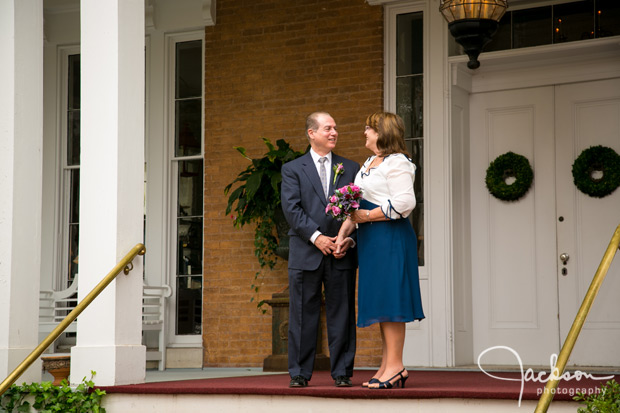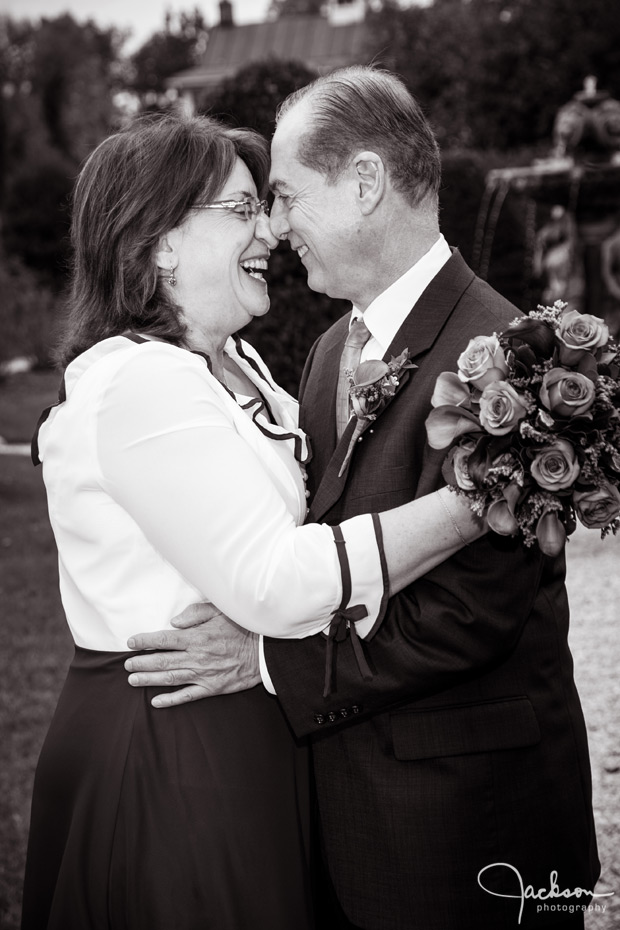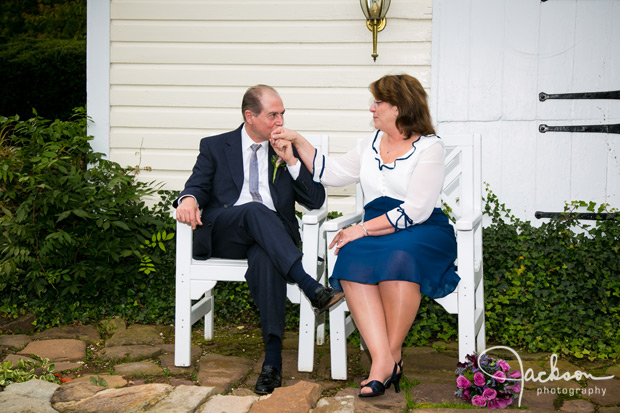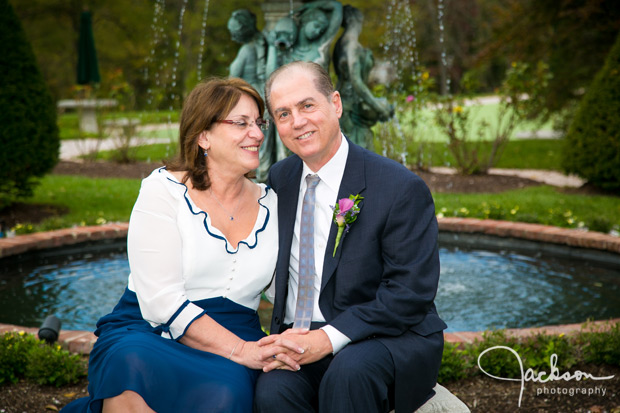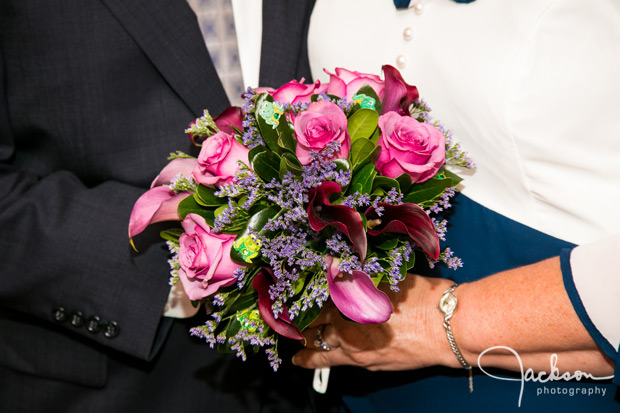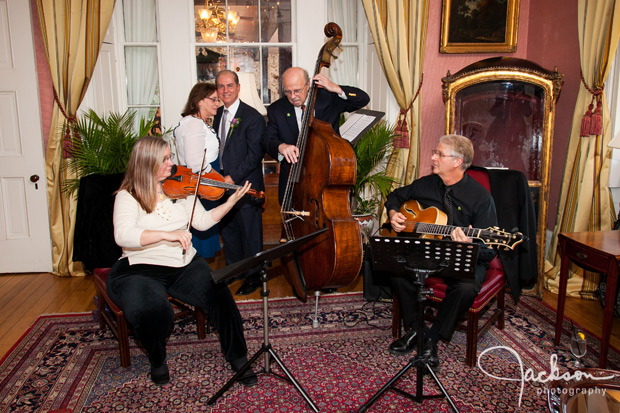 Tom has been a professional guitarist as a side line for years and played at many weddings. Now his good friends and colleagues can play for his own wedding. During their ceremony, he performed an original song dedicated to their wedding.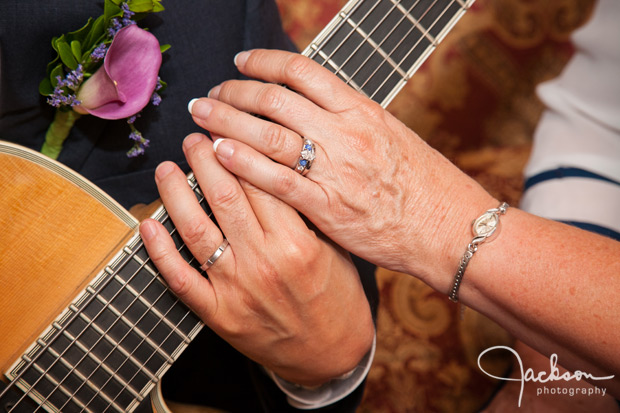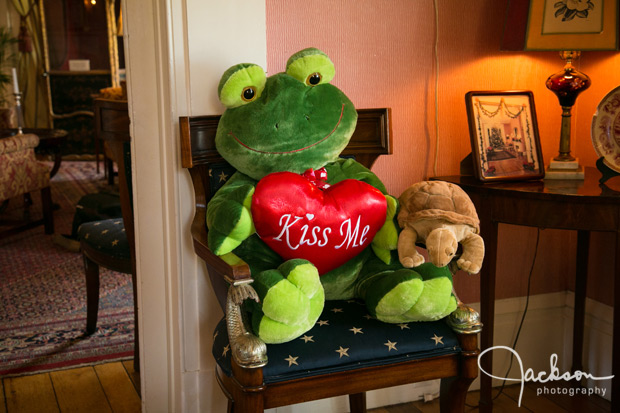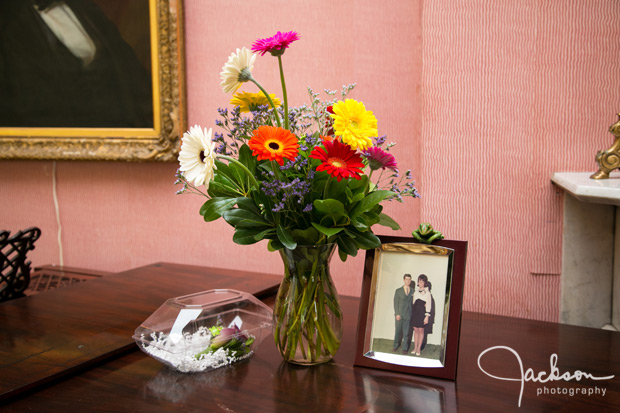 Yes, this was their high school prom photo!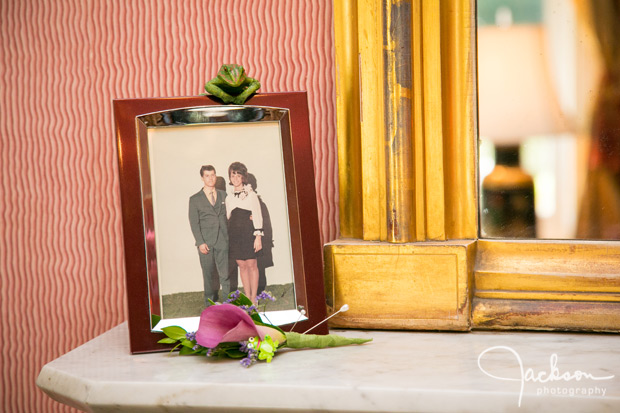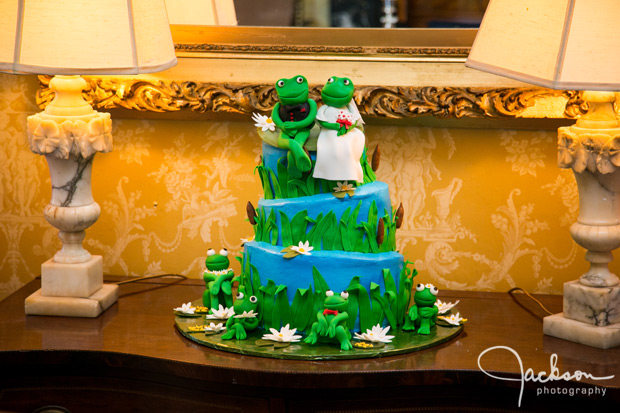 There were frogs everywhere (including this adorable topsy turvy frog wedding cake)!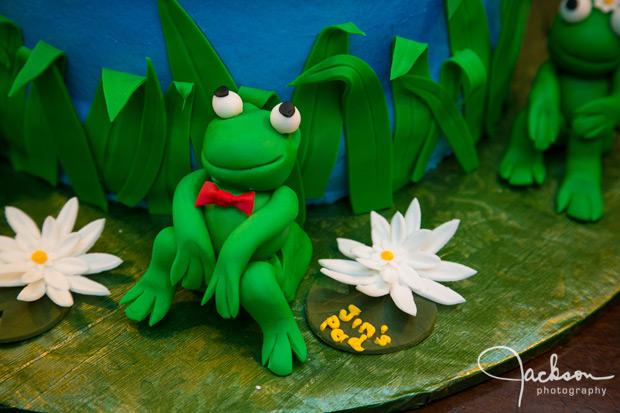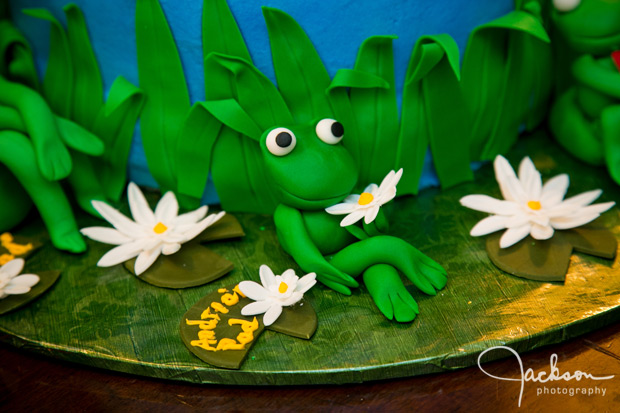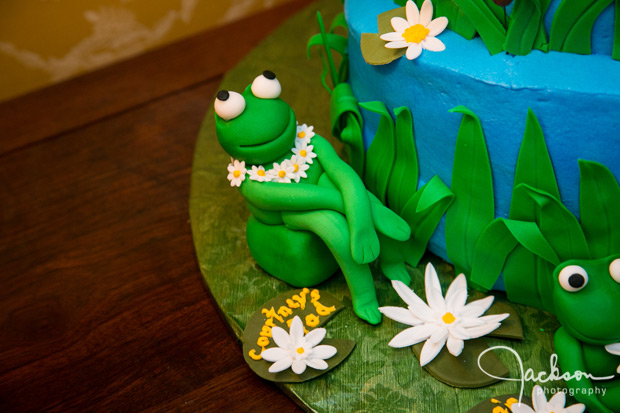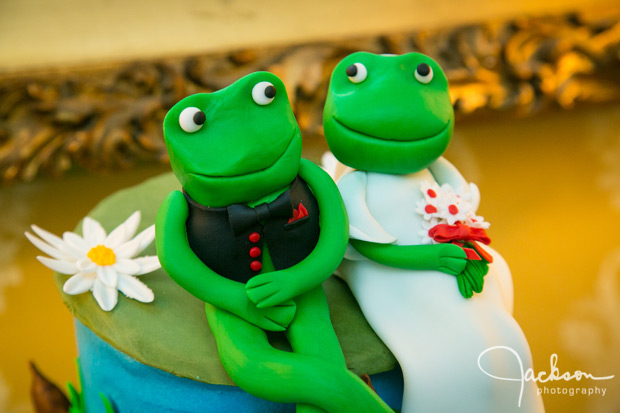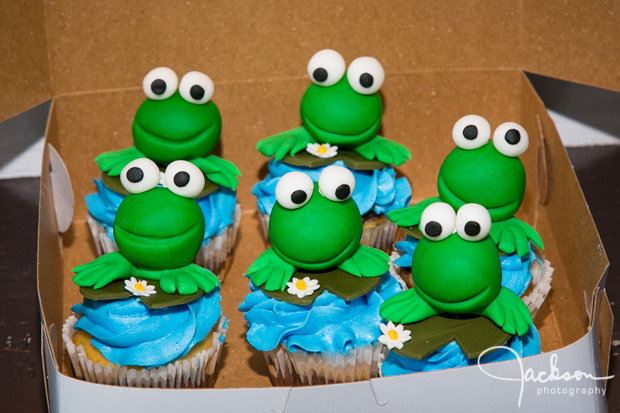 Wedding Details:
Venue (Ceremony & Reception): Antrim 1844
Cake: Cakes by Diane
Officiant: Rev. Bill Cochran (via Say I Do Your Way)