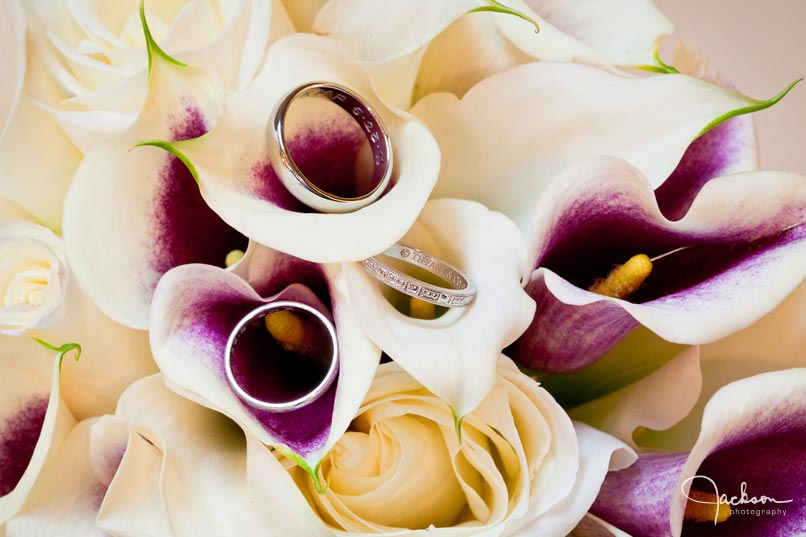 I began the day at the couples home. the bridesmaids were busy assisting Meghan prepare for her big day. Makeup and hair by Maryam Noori of Noori Beauty Artistry.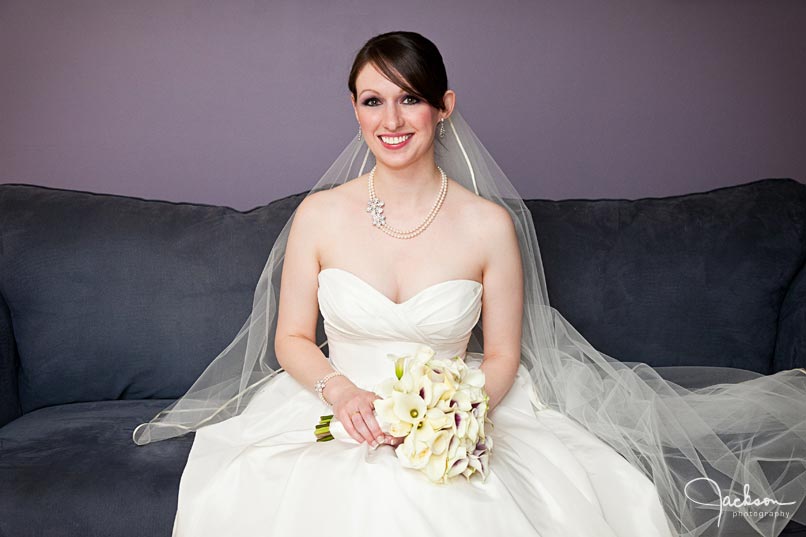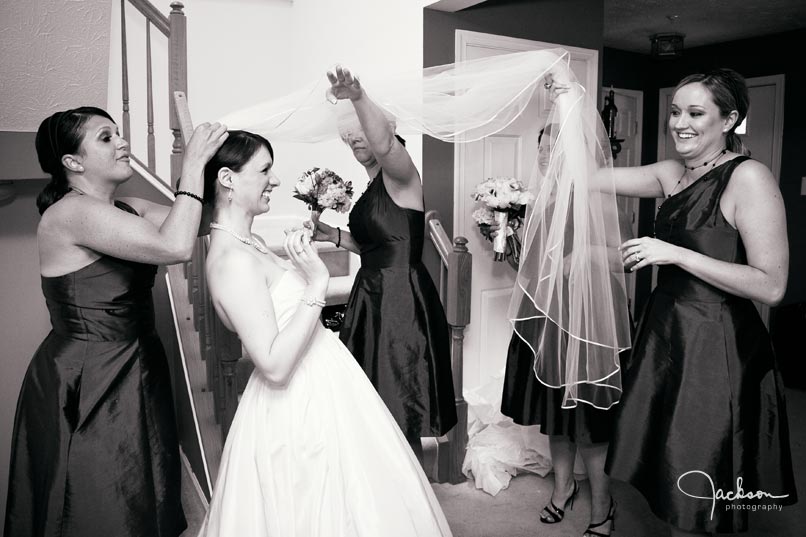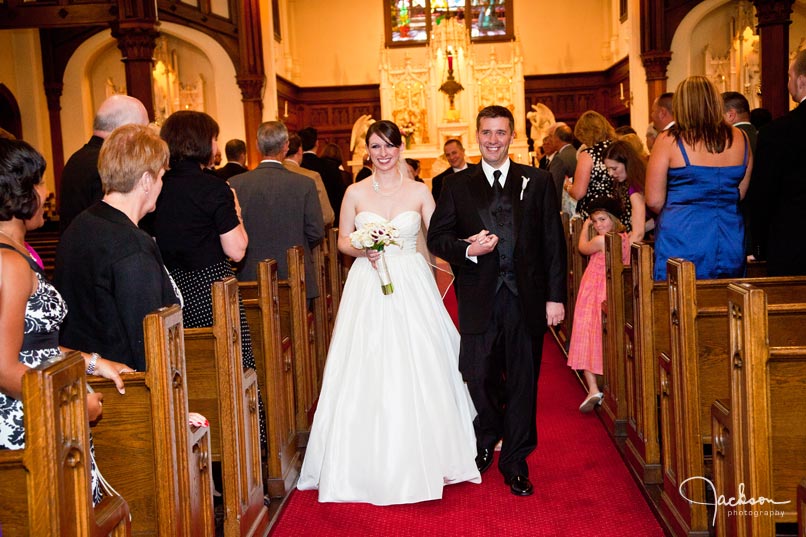 The celebration of marriage took place at Shrine of the Sacred Heart in Historic Mount Washington.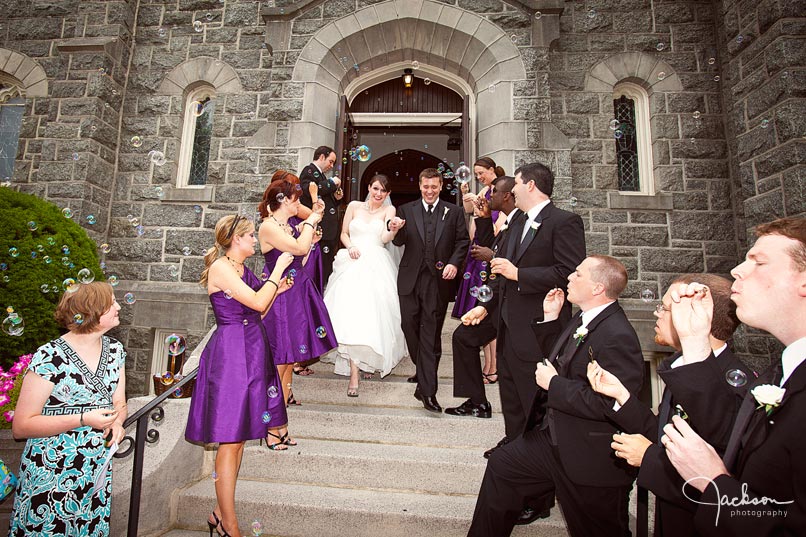 With the newlyweds on their way with a bubble send off, we moved on to Mount Vernon Park.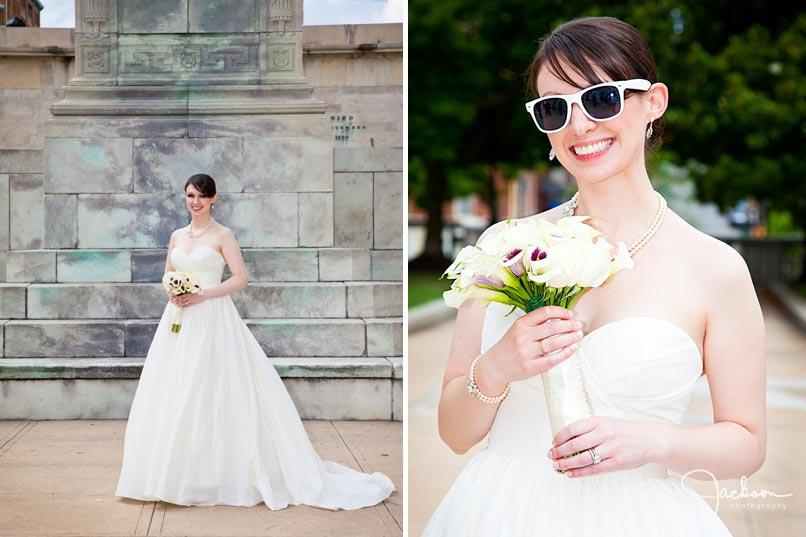 Meghan and Greg brought along some shades for a little fun.  I'm putting this pic of Meghan as one of my favorites this year!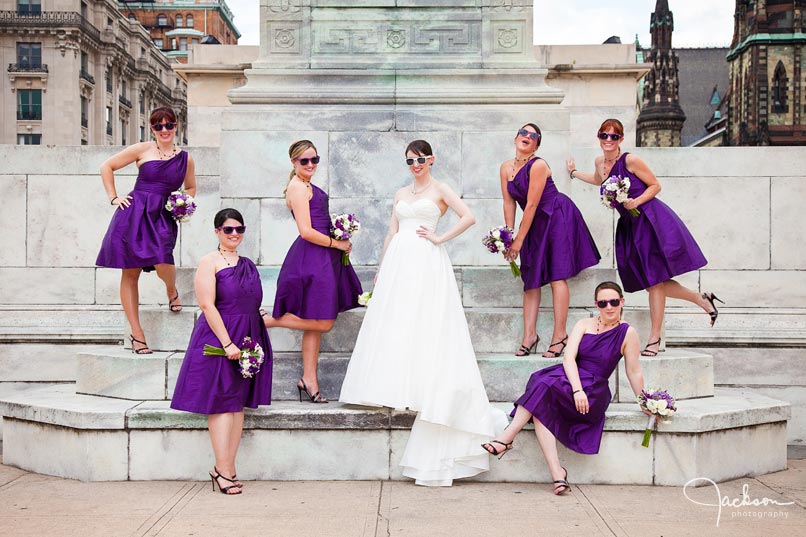 As you can see all were having a great time!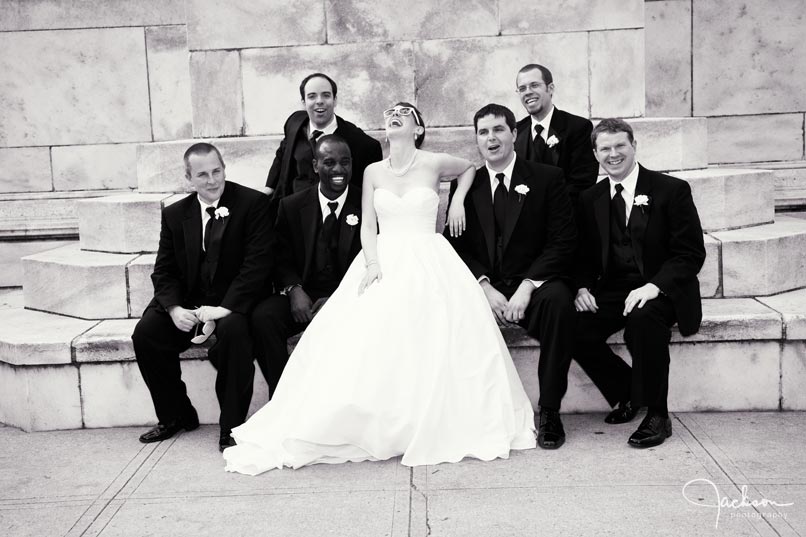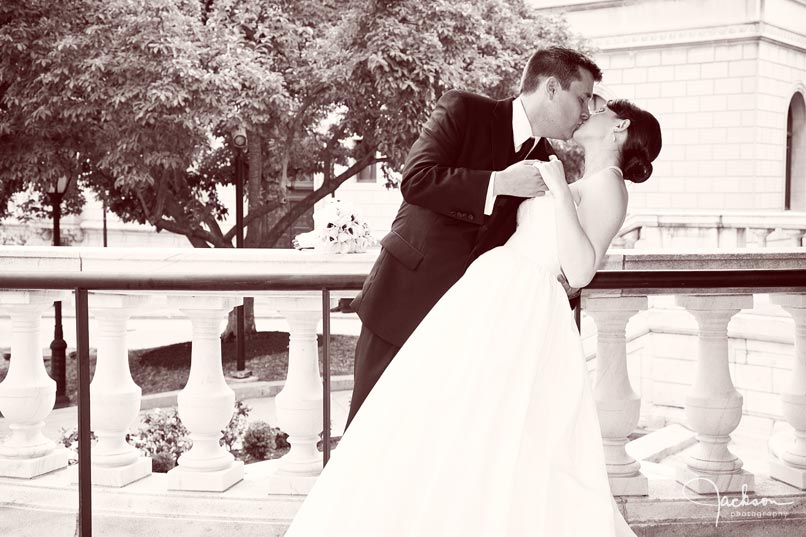 This is the spot in Mount Vernon where Greg proposed!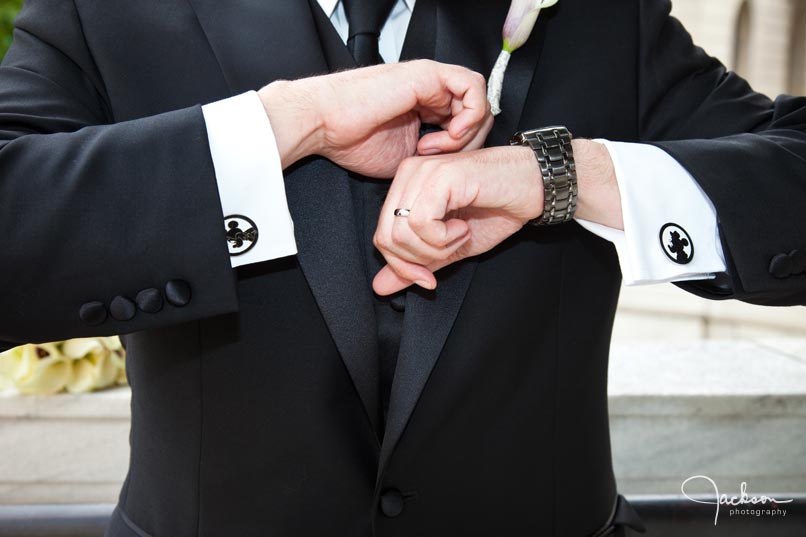 These custom made cufflinks were made with pins from the couples collection.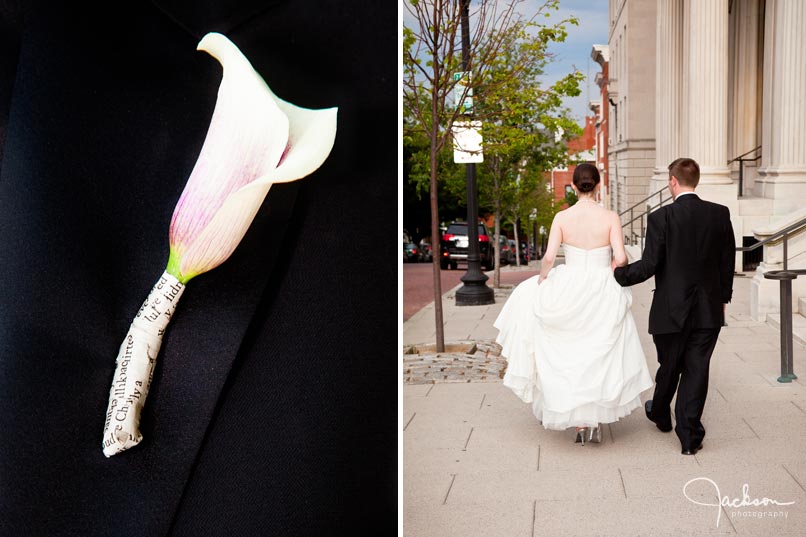 The grooms boutonniere was in keeping with the literary theme of the day. Here Meghan and Greg head to the George Peabody Library for their entrance to  the reception.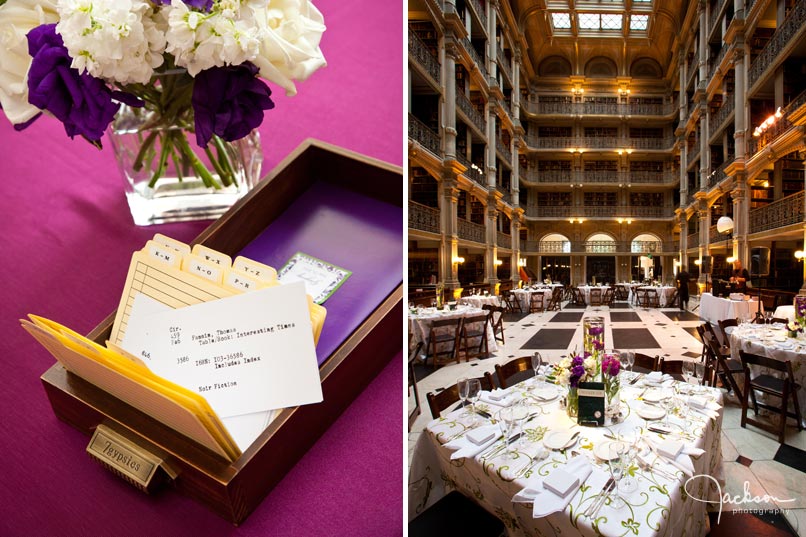 The seating cards were produced by Meghan, they welcomed the guest to the celebration in the Peabody's main library.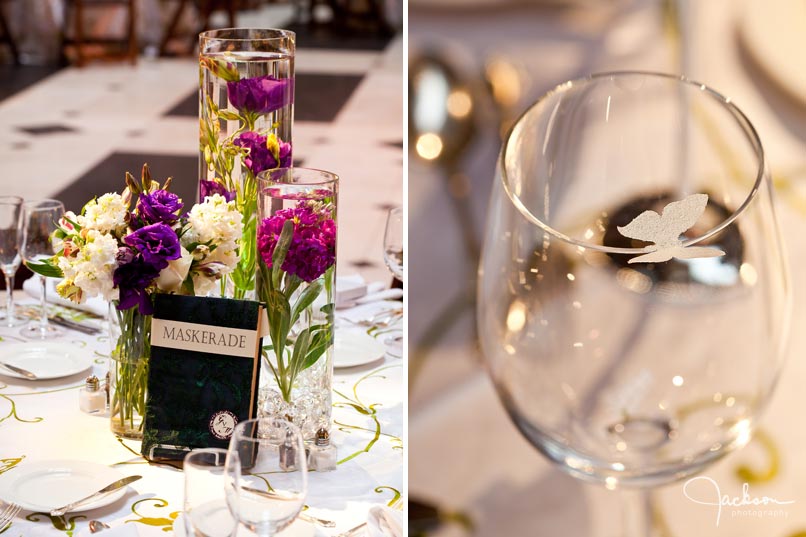 Carrie Weaver and Keynes Giesler of The Flower Girls And More created the centerpieces and completed the scene with the table's name displayed on a book.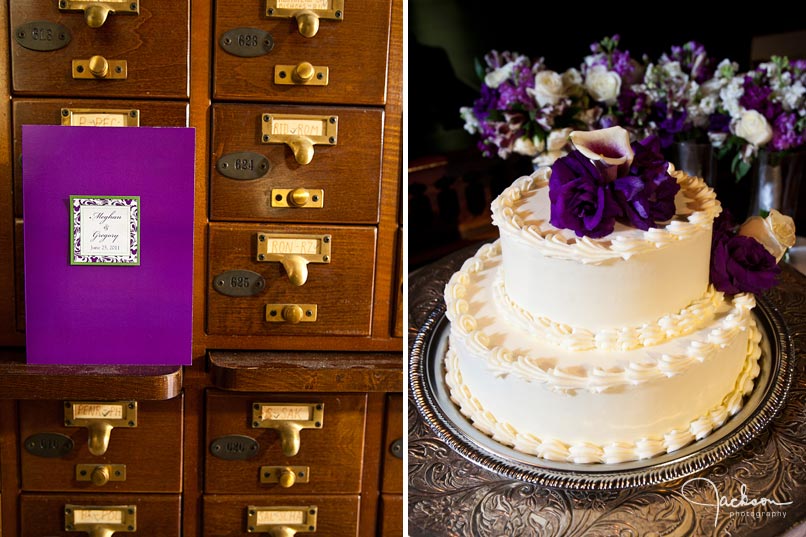 I have been to the Peabody Library nearly a hundred times  over the years, but I had never thought of this image before. While the guest were enjoying dinner provided by Classic Catering,  I happened to look up and saw the brass plate "625", the date of the wedding. I grabbed a copy of the program and created this image. There are times where inspiration finds you; this is one of those times.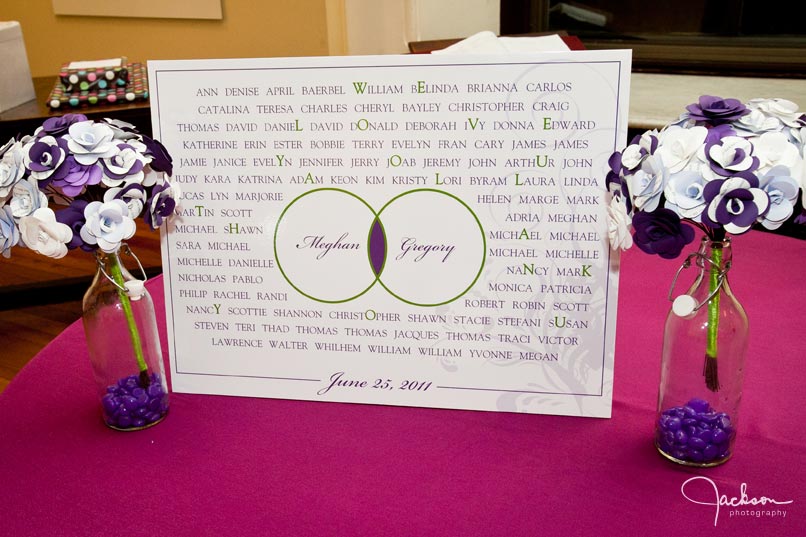 Quite a creative "Thank You" display!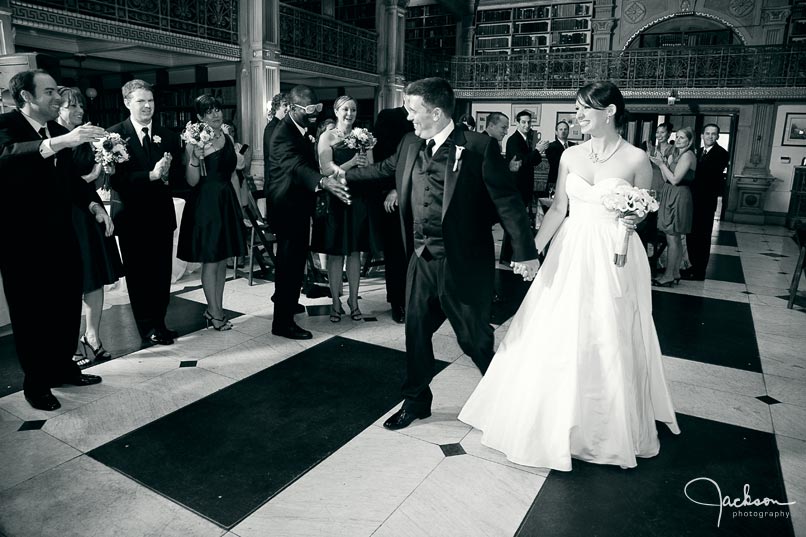 Peabody once again set the stage with its classic and stunning interior.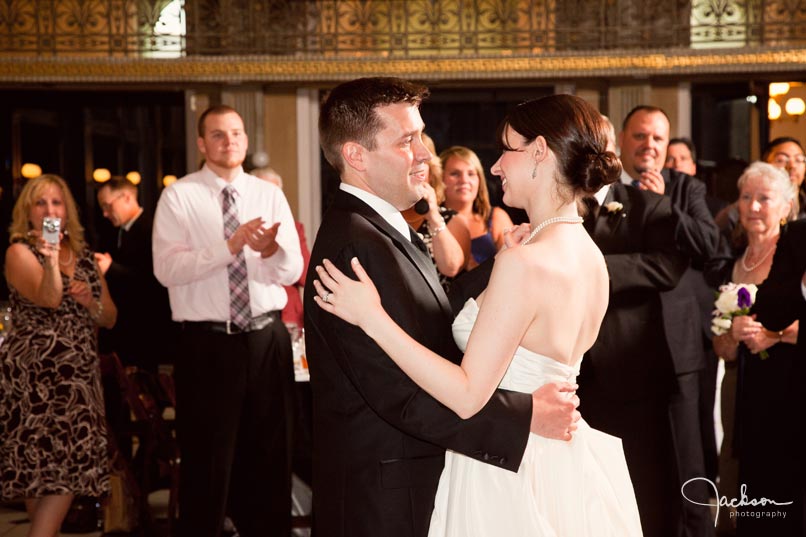 Our couple danced into the night and the party roared on late into the night.  With a bouquet toss the evening was complete.