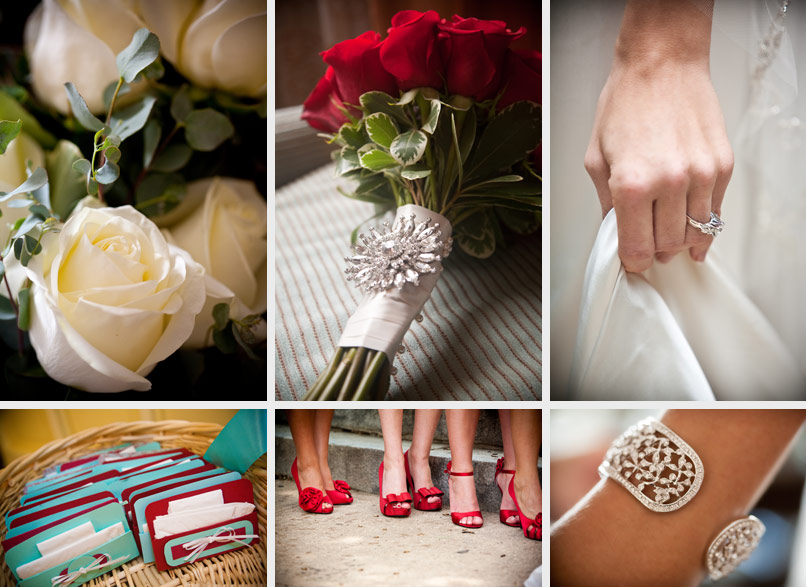 The last Saturday of May, we were lucky enough to be there for the special day of Mary and Kyle as they said I do!
Flowers by Lisa Baker at Radebaugh | Engagement Ring, Wedding Ring, Necklace by Diane Von Heckler of Melting Point Jewelers of Buffalo, NY | Bracelet from Macy's | Brooch on bride's bouquet belonged to Kyle's late grandmother | Red and blue tissue case made by the bride using construction paper and ribbon!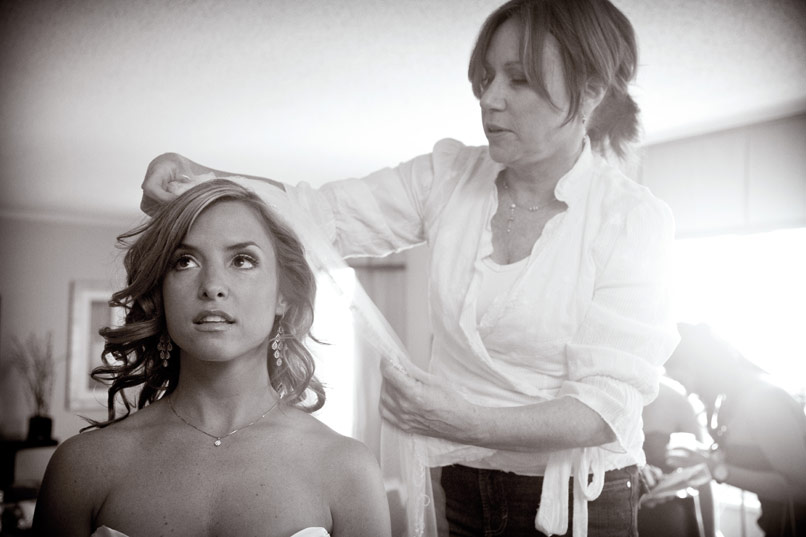 The day began at Tremont Plaza, situated in the heart of Baltimore between downtown and Mount Vernon. It is truly a fantastic place to have an event, as it has so much to offer from a visual stand point, the location, and the hard working staff.
Hair by Mindy Whalen of Wedding Tresses | Make-up by Nicole Palermo of Happily Ever After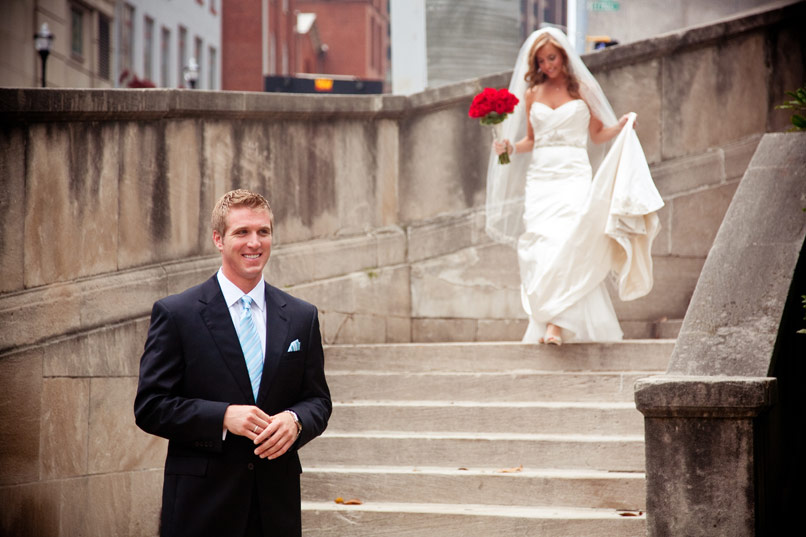 We began with Mary in the bridal suite and once she was ready, it was time to meet up with Kyle who was waiting in a park close by. The historic stone allowed a sense of timelessness to work with, something I strive for in my images.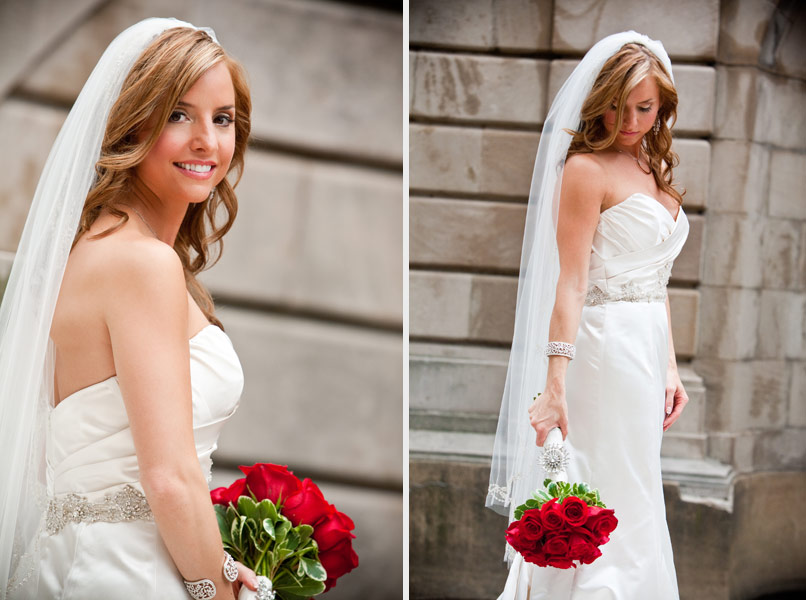 Mary's Dress by Kenneth Pool, purchased at Kleinfeld in NYC | Veil by Betsy Robinson Bridal | Earrings from Nordstrom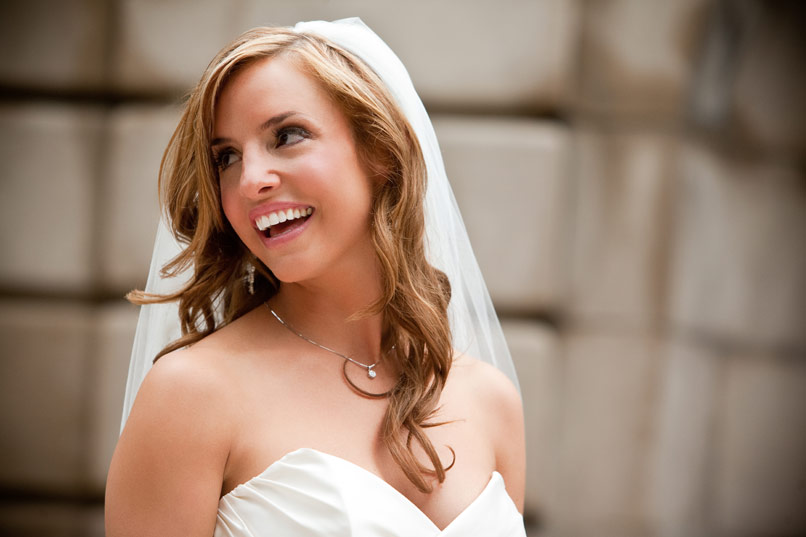 Soon we were off to the church, but first we met up bridal party in Mount Vernon Park, one of my favorite locations! The day was fantastic, you could not ask for better!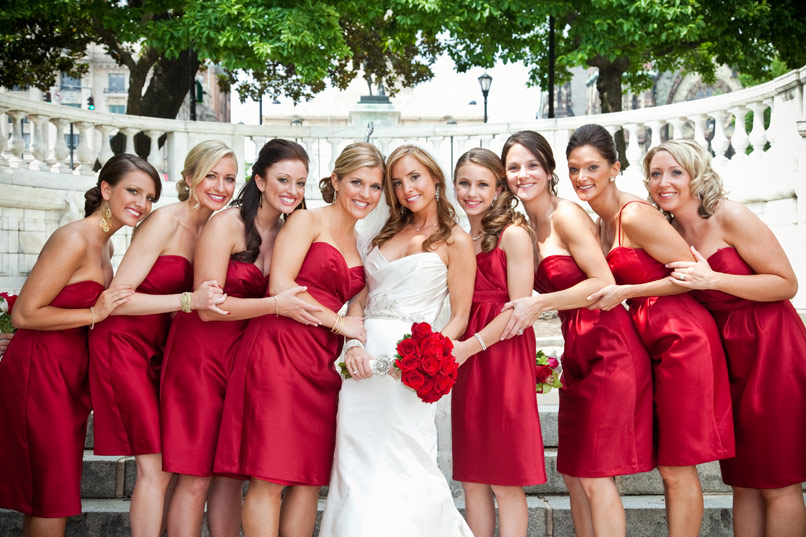 Bridesmaids' dresses by Alfred Angelo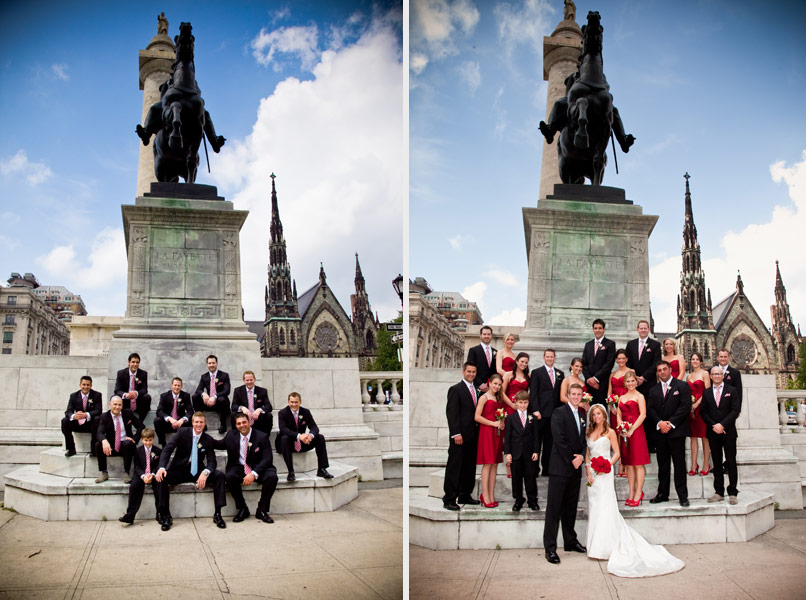 Kyle's suit and the groomsmen's suits from Jos. A. Bank | All neckties by Toramon Necktie Company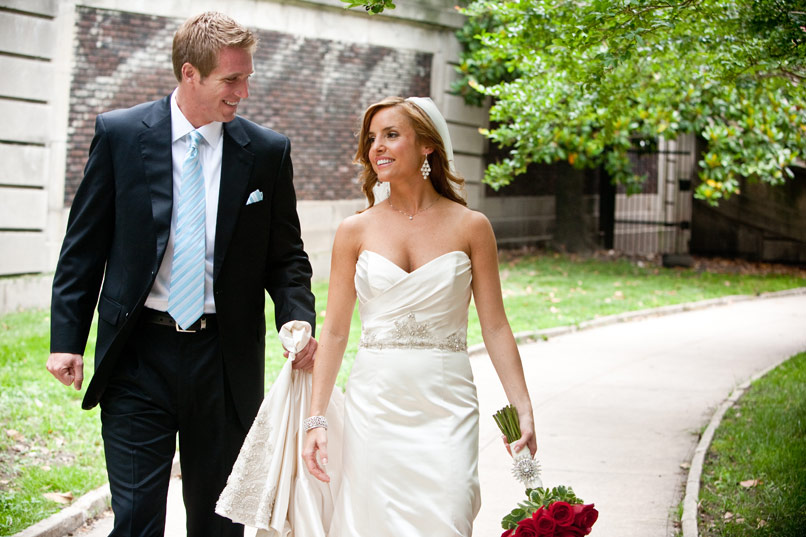 From the park, we headed a few blocks to St. Ignatius Church, a legendary architectural gem.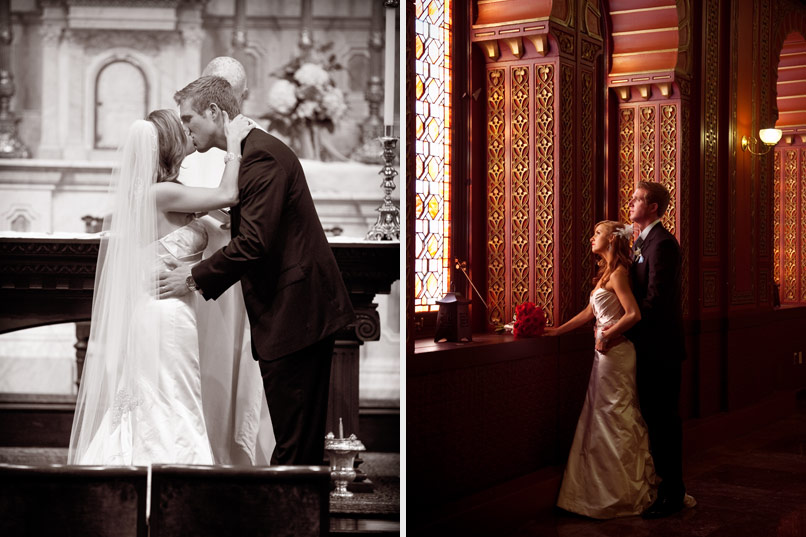 After the ceremony, we returned to the Tremont. The image above on the right is one that I am so happy to have taken. I had this shot in mind for quite some time, and with the room available, we captured this quiet, enchanting moment.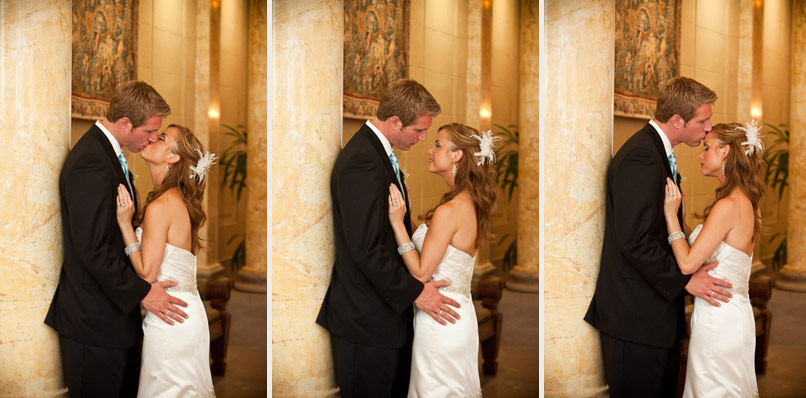 The vast corridors also lend themselves to precious moments.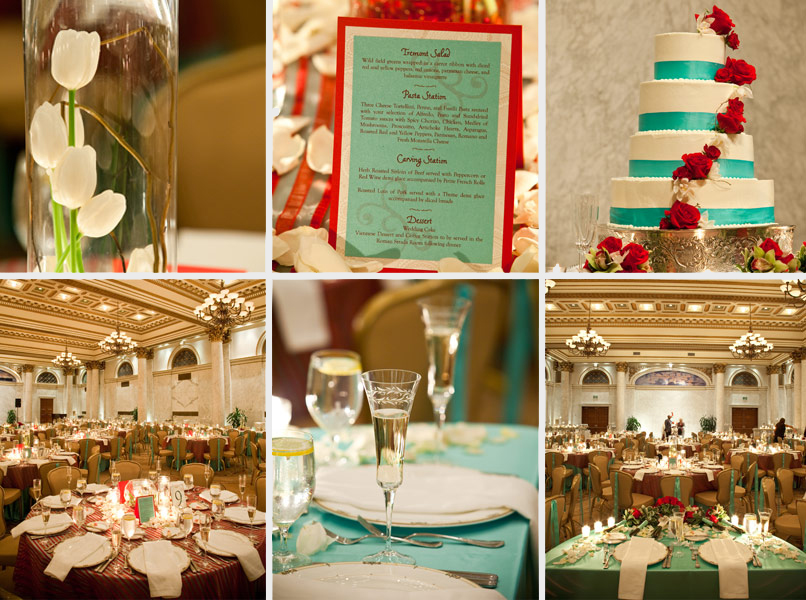 The Corinthian Room looked amazing. Drew Vanlandingham of The Vanlandingham Design Studio put forth his best in working with the couple to select and design the tablescape and plan for the classic interior.
Planning by Drew Vanlandingham | Catering by Tremont Grand | Cake by Tremont Grand | Menus & Placecards by Kindly RSVP Designs | Linens by Select Event Rentals | Transportation provided by Z Best Limosuine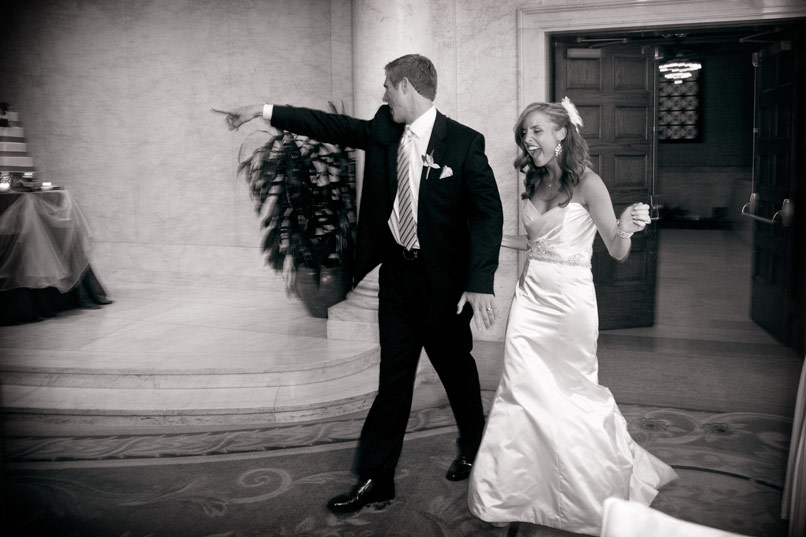 With everything in place, the party began.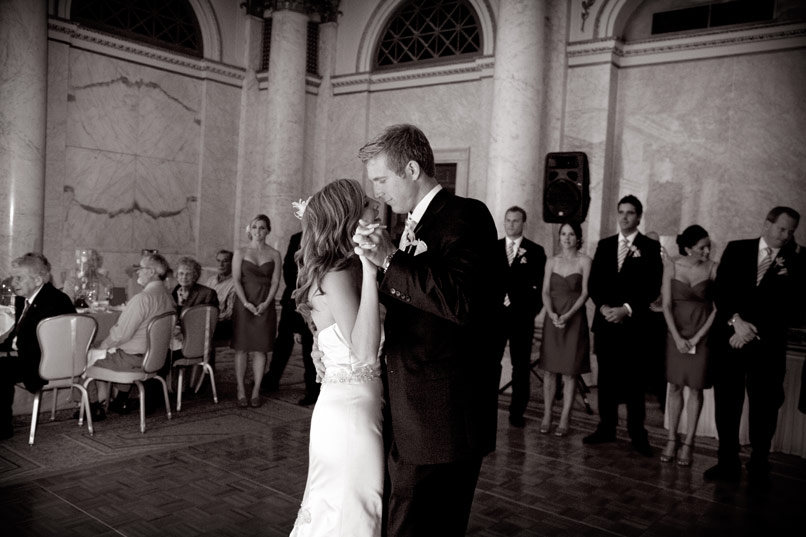 Mary and Kyle celebrated their first dance ("You are the Best Thing," by Ray Lamontagne).
Music by DJ Karl of C&J Entertainment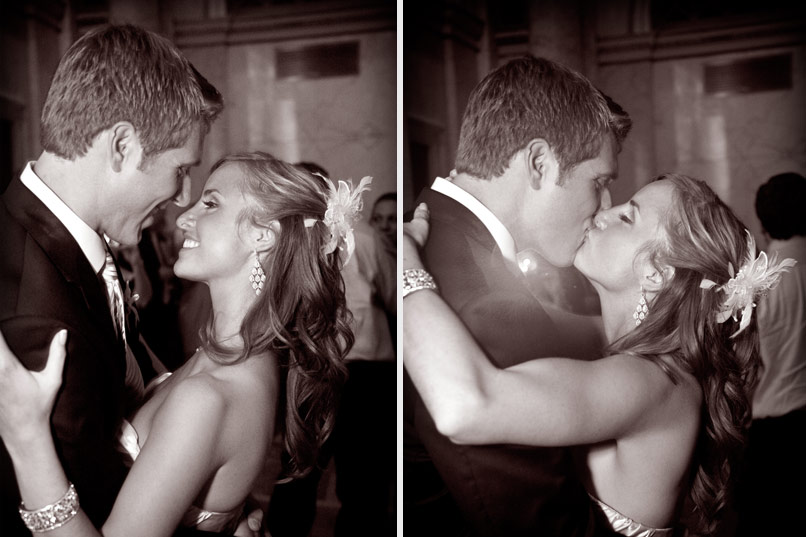 There are so many magical moments I get to experience in working with a couple and this day was full of them!  The celebration went on well into the night. Surrounded by family and friends, both near and far, Mary and Kyle made the promise of a lifetime to each other, and I was lucky enough to be there.