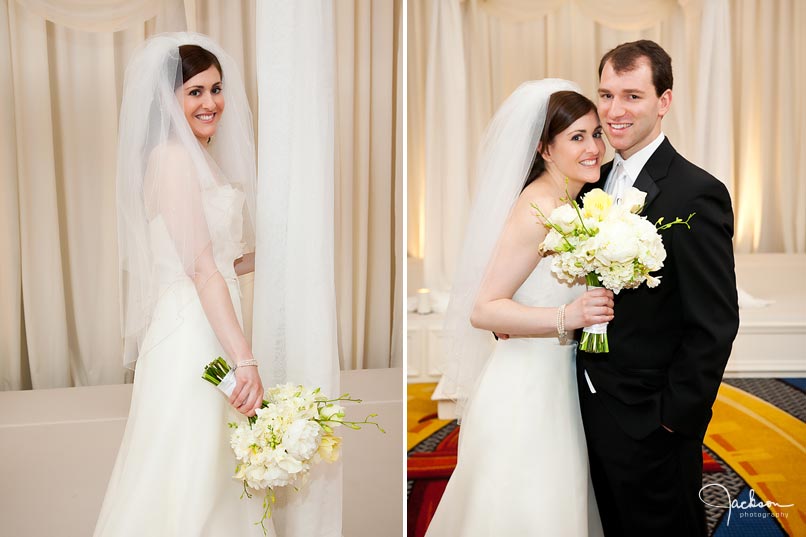 What a gorgeous wedding for Meg and Benjamin at the Marriott Waterfront Hotel!  Coordination and communication are of course, essential for a successful wedding.  In this case, there was a very high degree of planning, thanks to coordinators Lori Rudolph, Anne Berman, and the mother of the bride.  The Marriott was beautifully decorated, courtesy of J.J. Cummings Floral Company.  Loved the soft color in Meg's bouquet.  Our couple exited the ceremony in a cascade of rose petals!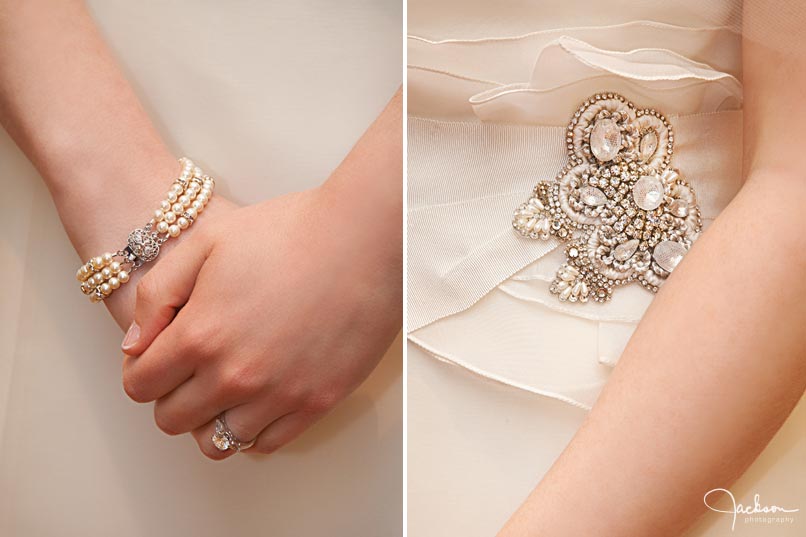 As you can see, Meg's jewelry was perfect with the detail on her gown, with it's delicate layers and jeweled design at the waist.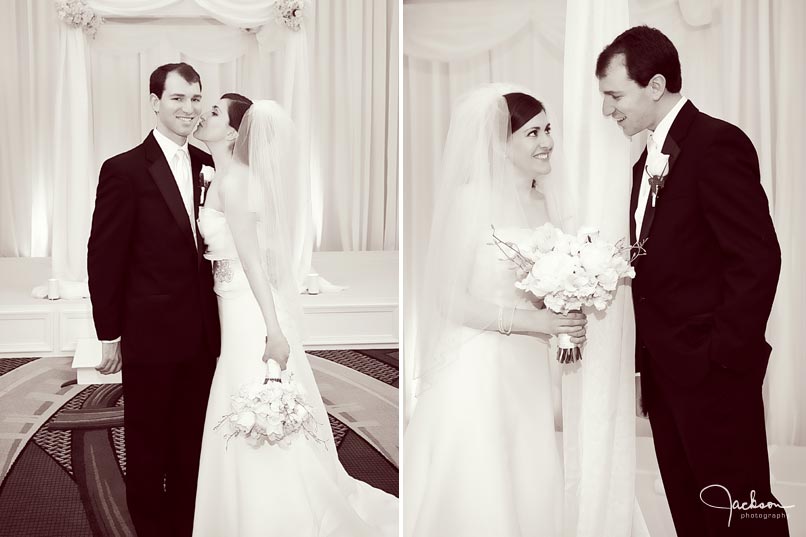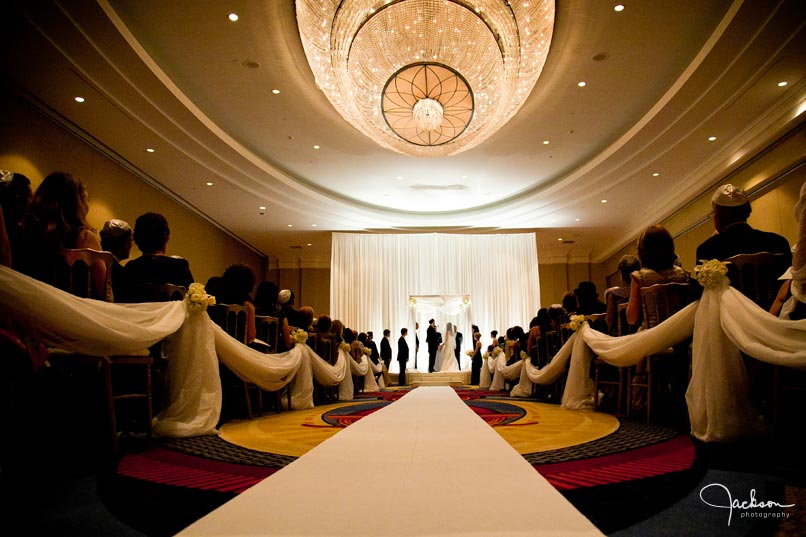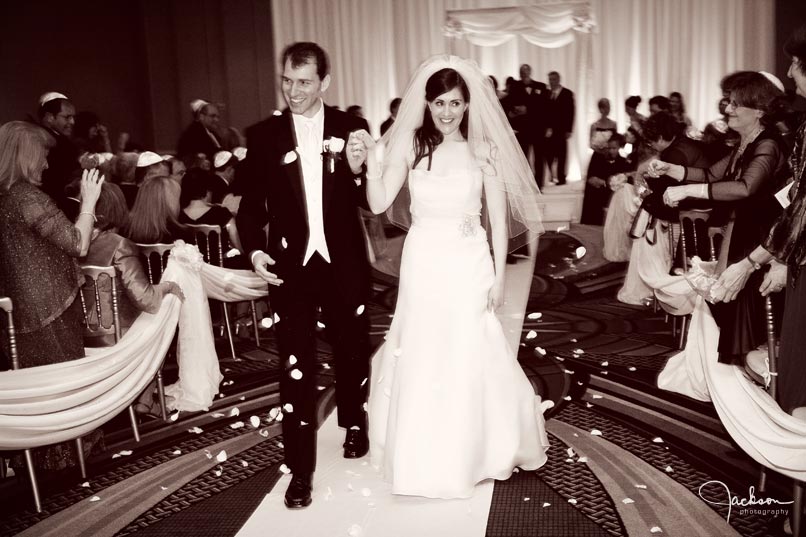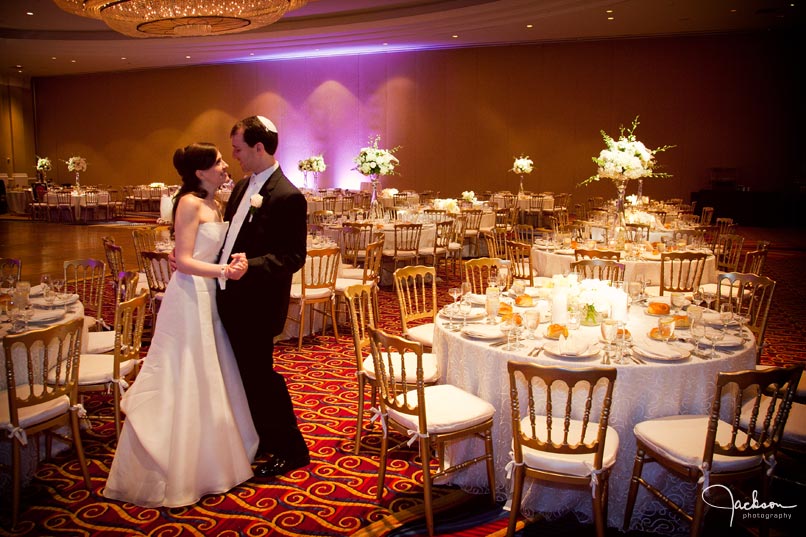 The alternating high and low centerpieces provided height in a high-ceiling room without being too dense.  Table pinspots and wall accent lighting by Perkins Productions provided just the right amount of twinkle in this large modern ballroom.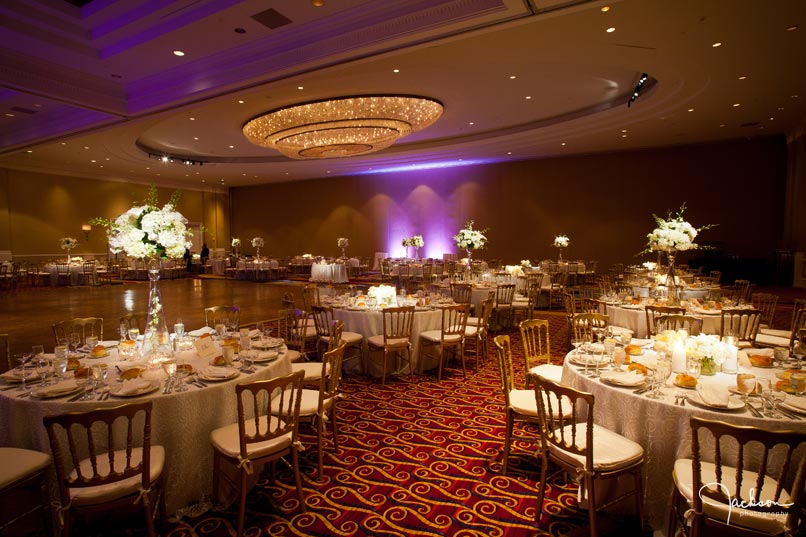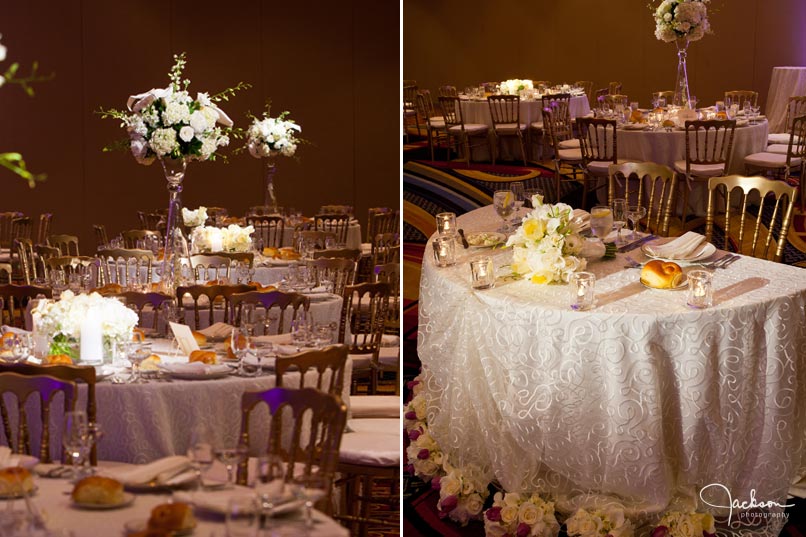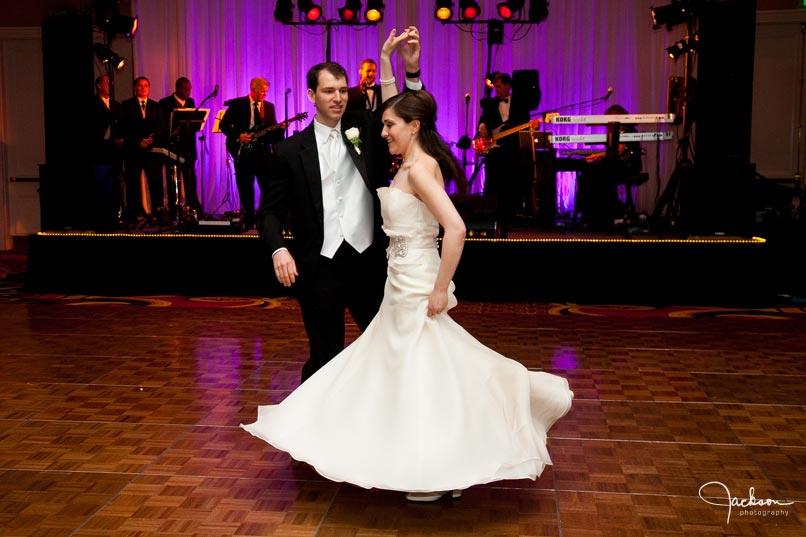 Everything was perfect, from the hotel space and service (thank you Sharon Moser of the Marriott), to the music by Doctor's Orders, to the dancing flair of Meg and Benjamin.