I usually meet with a couple a year in advance for our first planning time to begin the relationship between photographer and client.  There are countless phone calls, e-mails, itinerary and timeline discussions for the special day; however leading up to this wedding, the planning phase was quite different. Our couple, Meghan and Christopher, never met with me face to face. While this is not out of the ordinary for some people, I really enjoy the process of planning and developing the relationship and the trust that a couple develops for me and my work. Besides a few introductory e-mails, we only had one call, a mere week before the big day. After a speaking with Meghan and Chris, any reservations I might have had fell away. With just that thirty minute conversation, I formed the bond that is so important. Once they let me in on their ideas and visions and shared the story of their romance, I knew they were an amazing couple and I was lucky for this opportunity!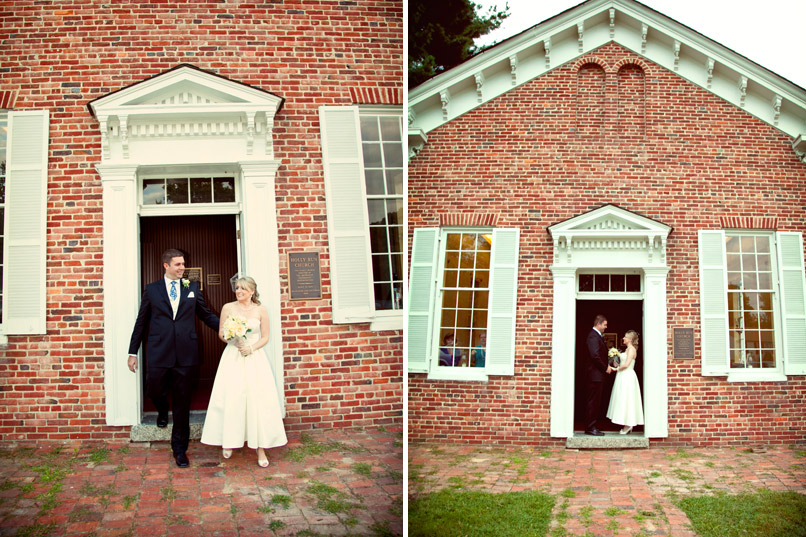 The ceremony took place at Holly Run Church, first established in 1828 and relocated to its current site in 1967. The church has seen continual restoration over the years. In 2004, a lightning strike caused a fire in the roof and ceiling, however very little of the structure was damaged. The congregation quickly restored the building and enlisted Ronald Spencer, a Baltimore Artist, to recreate his detailed stenciling inside the church. This amazing 19th century house of worship stands preserved as a community-enriching artifact. Holly Run is still used for special services. This beautiful historic space lent itself to the intimate family gathering of Christopher and Meghan's wedding.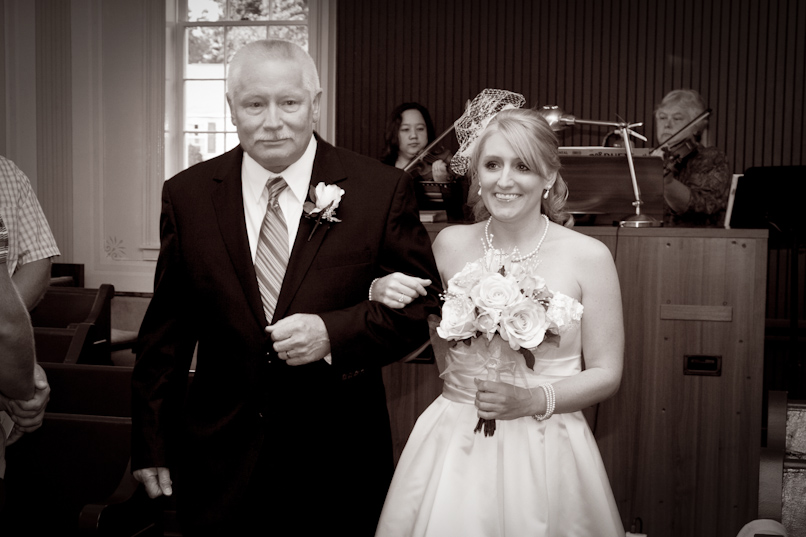 The ceremony music was provided by Chris's Aunt and Cousin.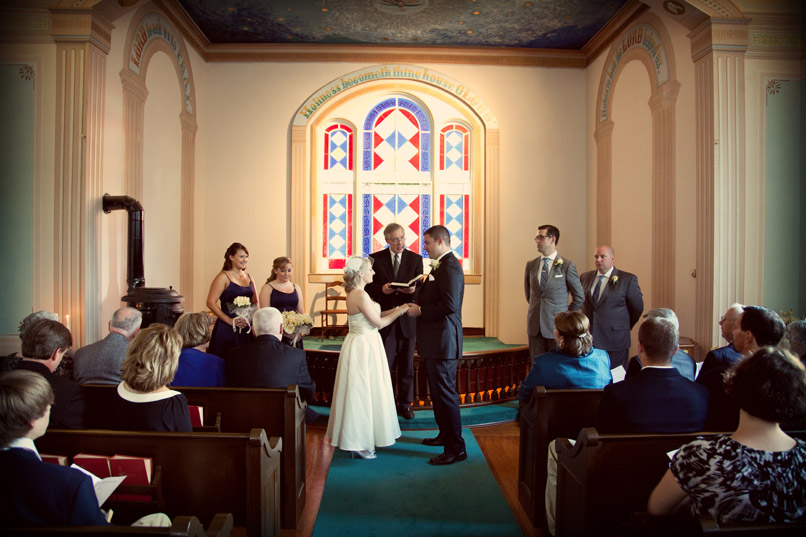 The minister has been a long-standing friend of the family. Having arrived early and discussing the history of the church, I felt the strength and connection our couple had with their community. This truly, was an amazing part of the day that inspired me.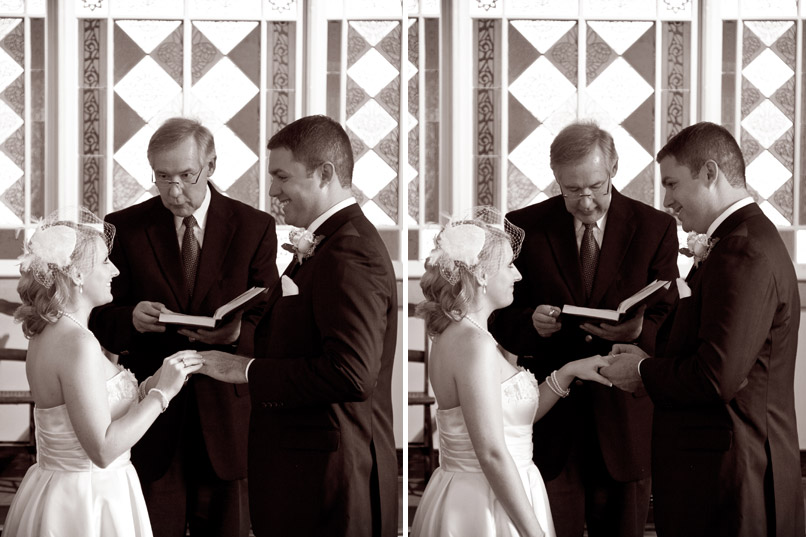 A photo doesn't get more classic than this!