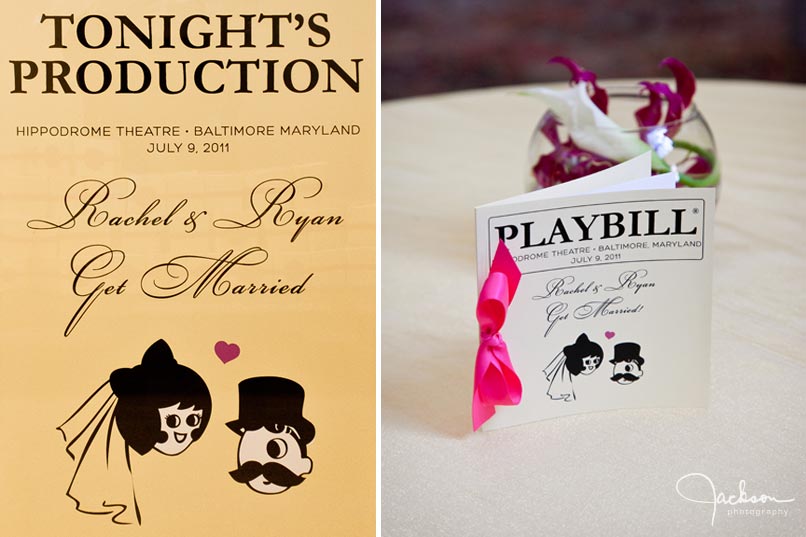 Weddings are high art, human interest stories of love played out on life's grand stage.  In fact, Rachel and Ryan did exactly this in real life.  Their wedding took place at Baltimore's France-Merrick Performing Arts Center, otherwise known as the Hippodrome Theatre.  The stage-production motif was carried throughout the "production" with their names in the theatre marquee, a Playbill program and many more elements.  Thanks to Hippodrome's Kim Dorgan for coordinating this behind the scenes.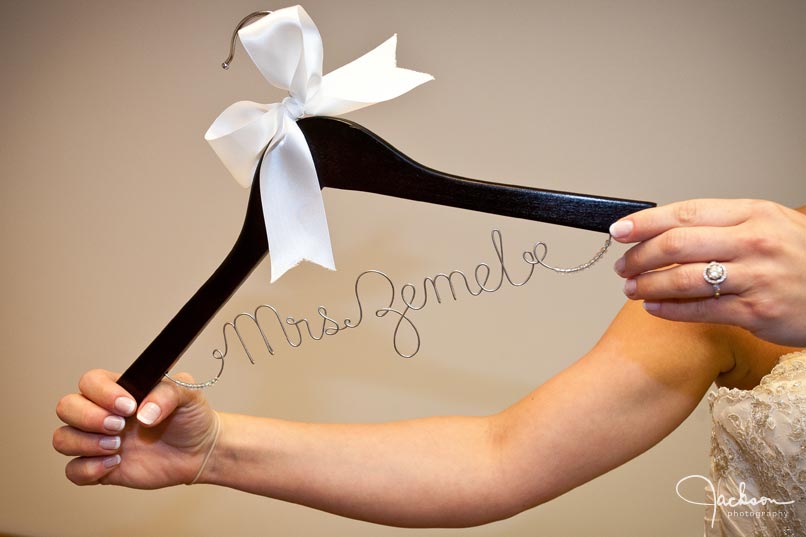 Applause is in order for Drew Vanlandingham as Creative Director (wedding planner extroadinaire) for working with the bride and her mother as well as a cast of thousands to set the stage for this grand production.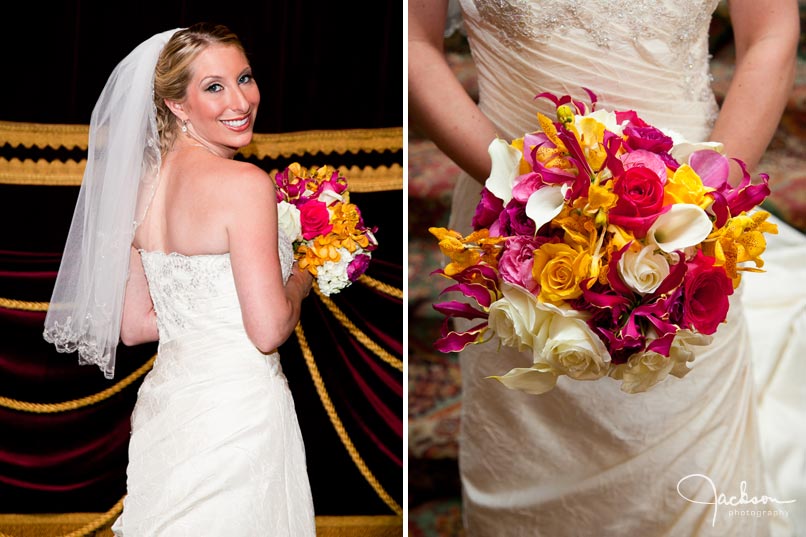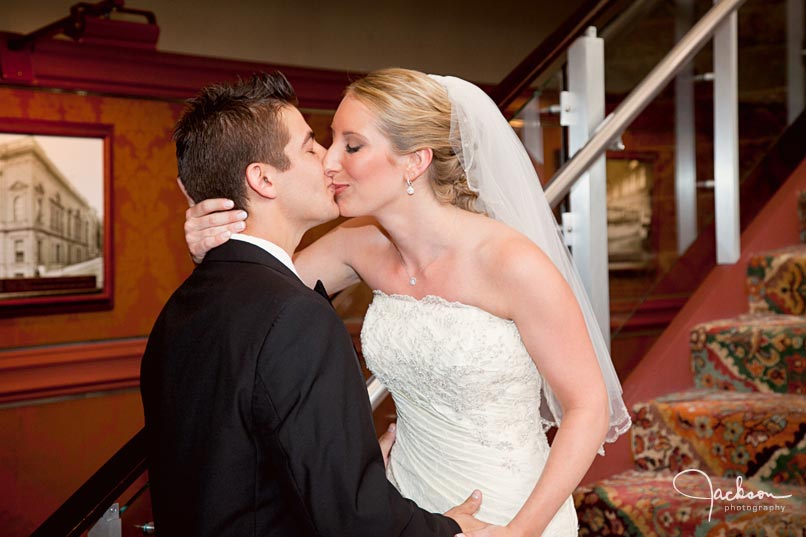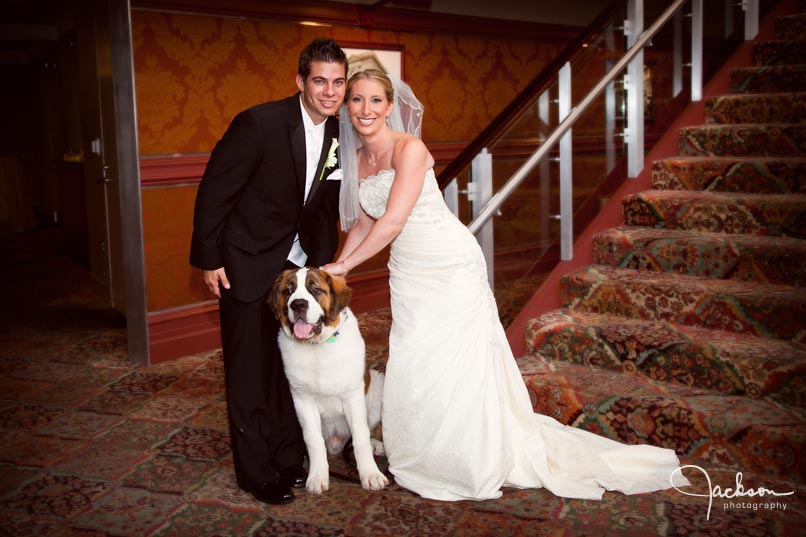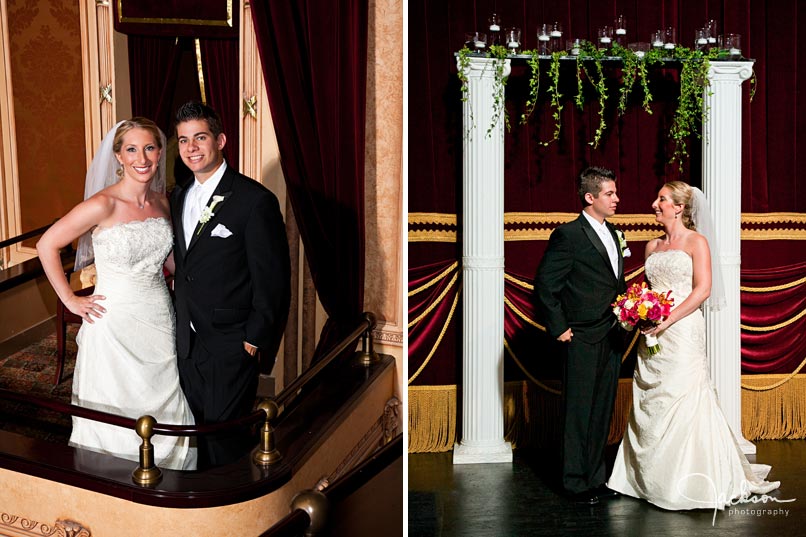 Our bride got ready in the star's dressing room and made her entrance on the stage along with her dashing groom.  Thanks again to Drew for the gorgeous floral arrangements.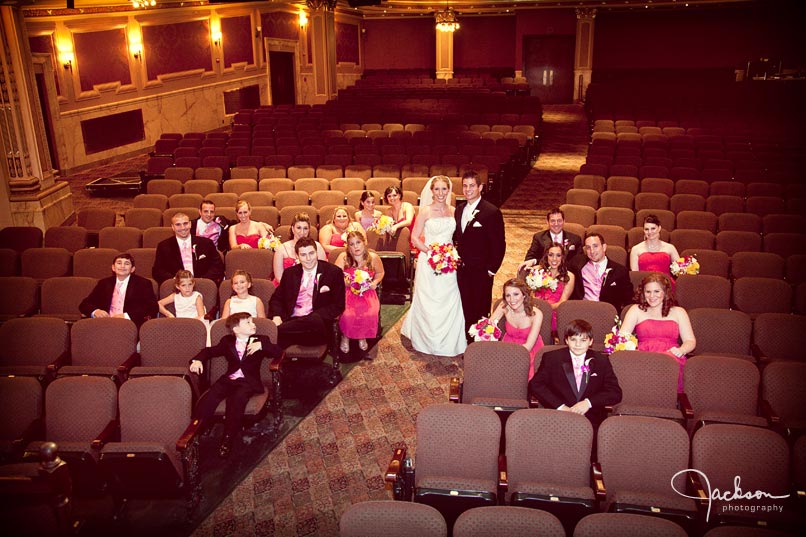 There were so many locations for our couple to be featured in photographs and this blog doesn't have the space to show them all.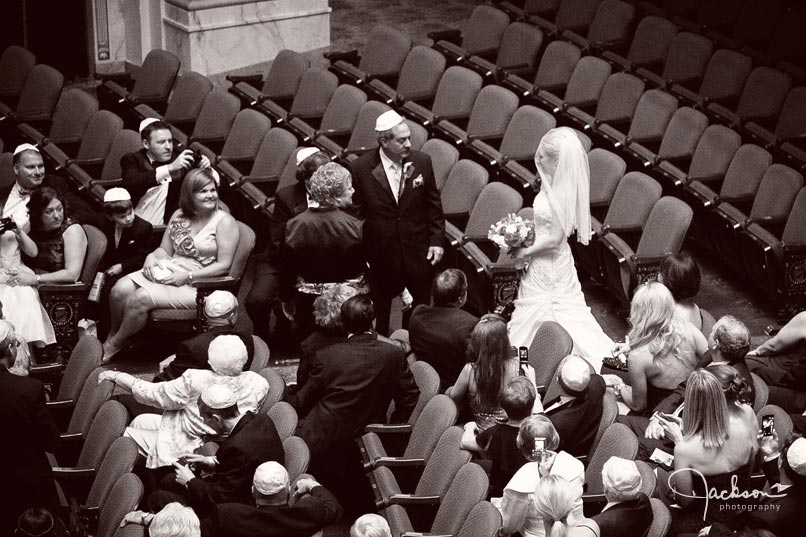 When it came time for the ceremony, all eyes were on the bride's entrance.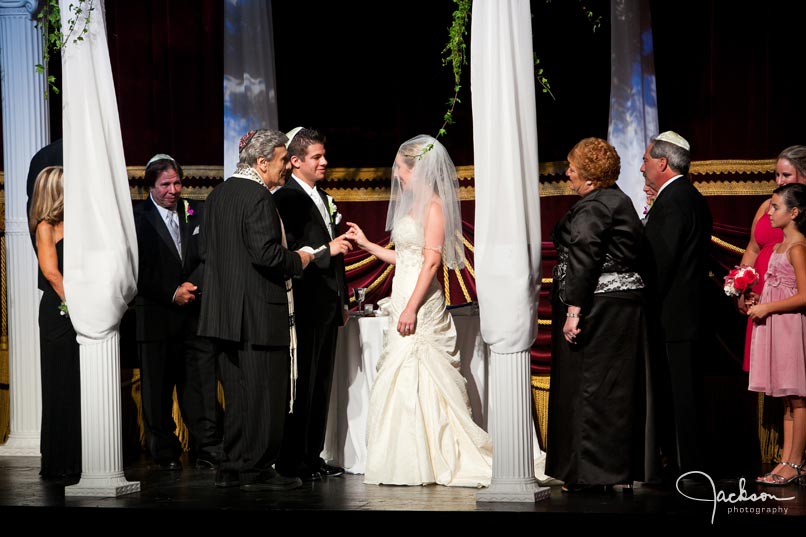 Nuptuals were carried out on the stage to full dramatic lighting and effect.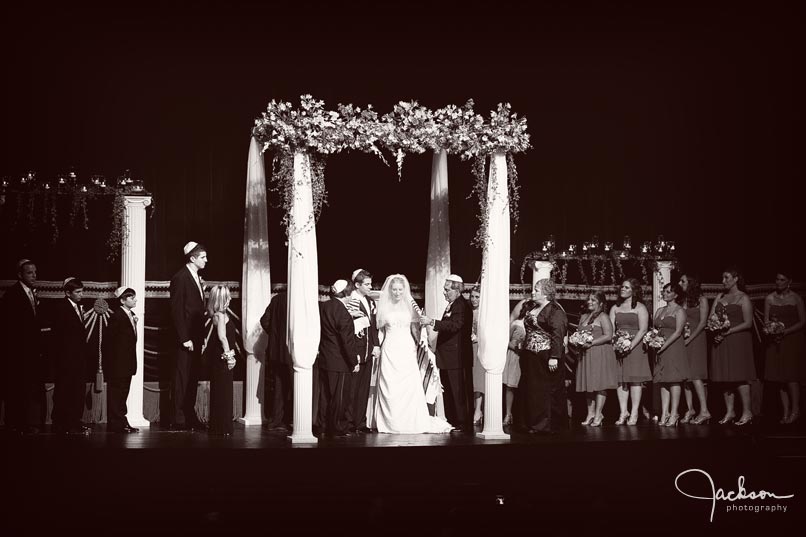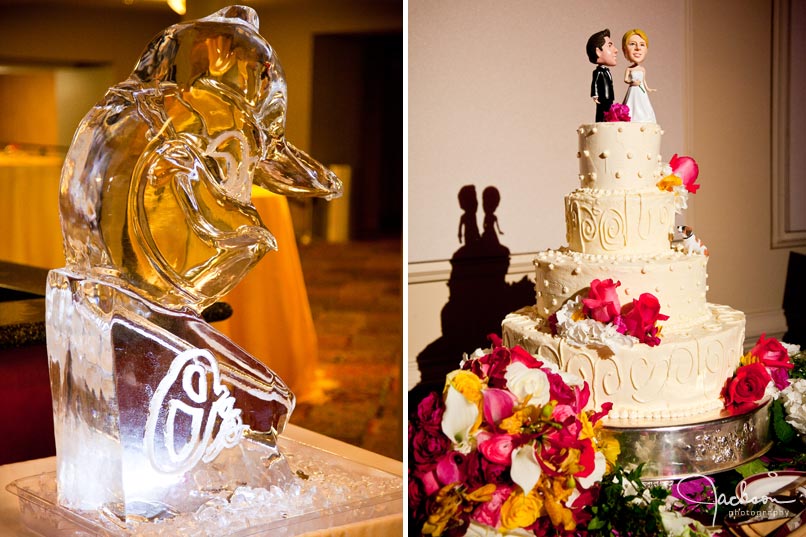 An Orioles (their team!) ice sculpture greeted guests at intermission (cocktail hour) and the bride & groom bobbleheads were a great touch atop the cake by Linwoods.  Appearing also is our couple's Saint Bernard puppy (growing very large very fast).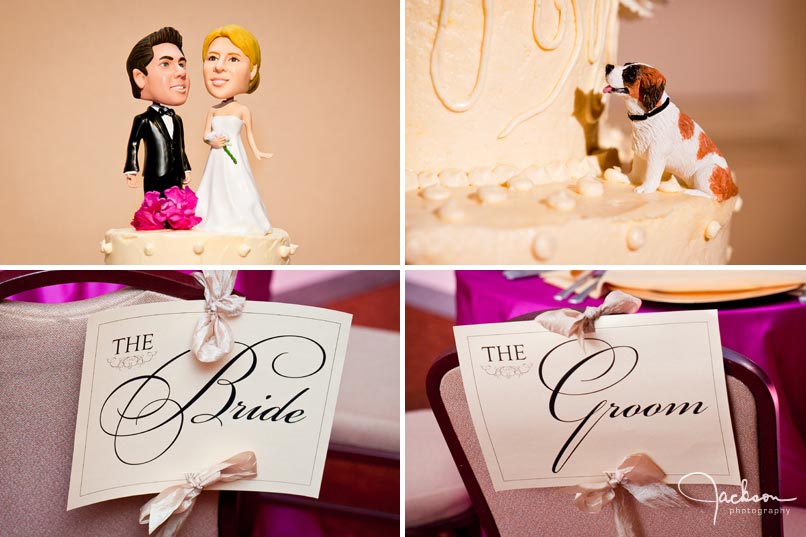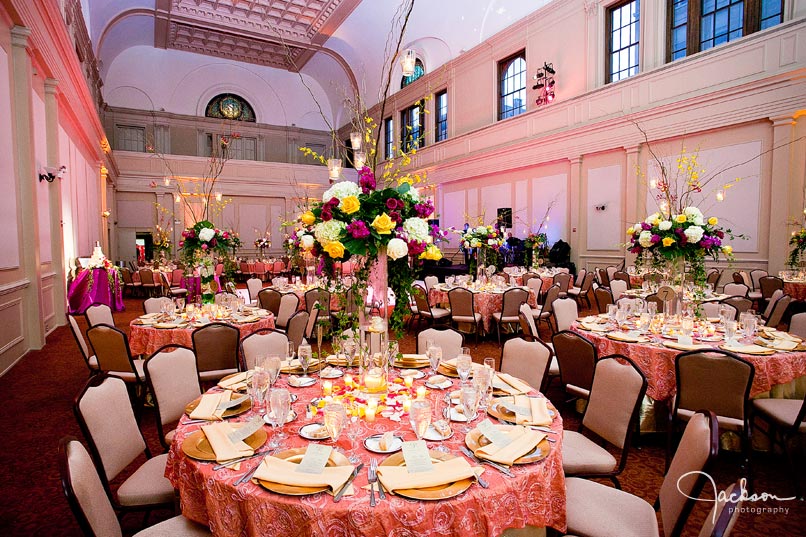 The ballroom was dramatically but tastefully decorated and Sherri of Linwoods Restaurant provided an impeccable gourmet dinner.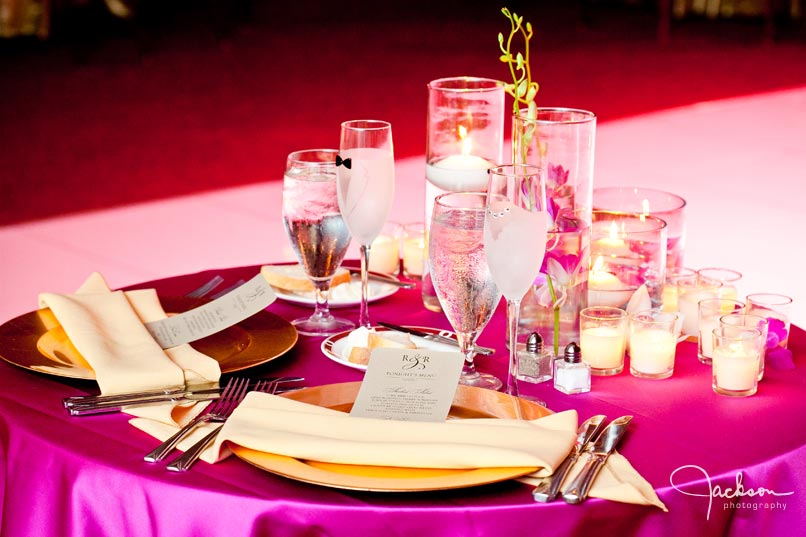 Rachel also runs Kindly R.S.V.P. Designs and created all of the invitations and menus for her wedding.  One word – stunning!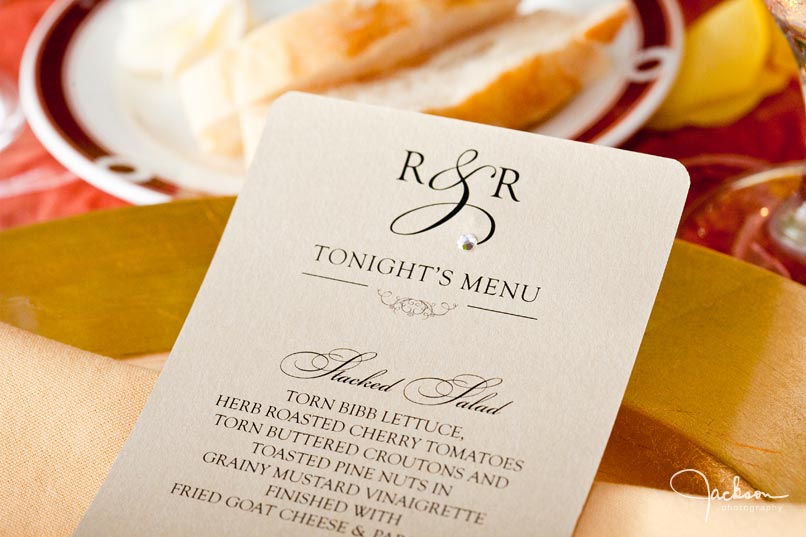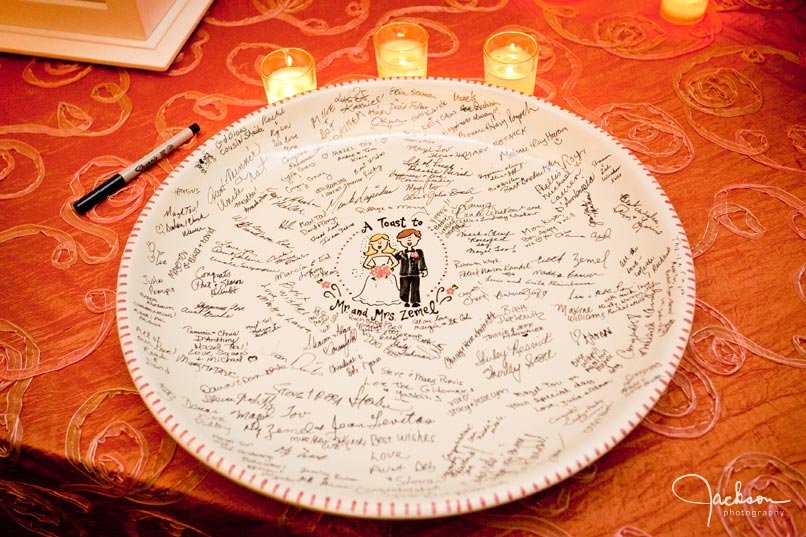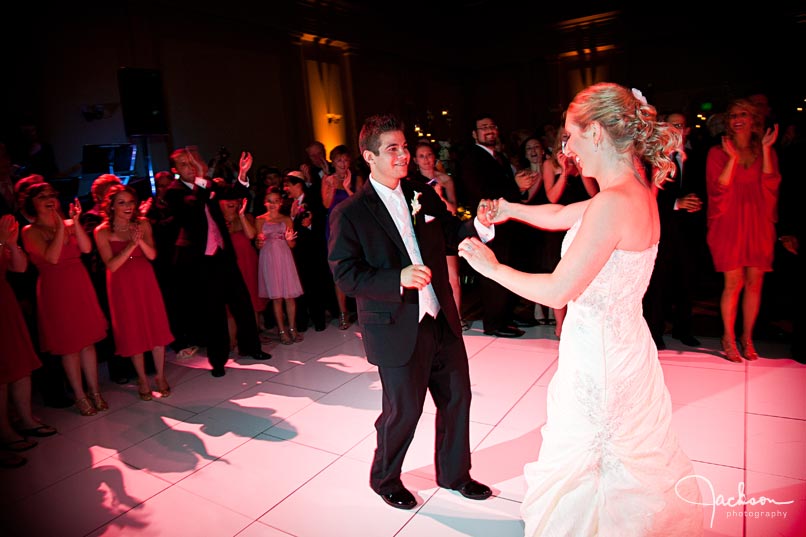 The white dance floor was truly a production with dramatic lighting and our couple providing their own good impression of Fred Astair and Ginger Rogers.  I can't wait to see the movie from Jim Skipper's Black Tie Productions!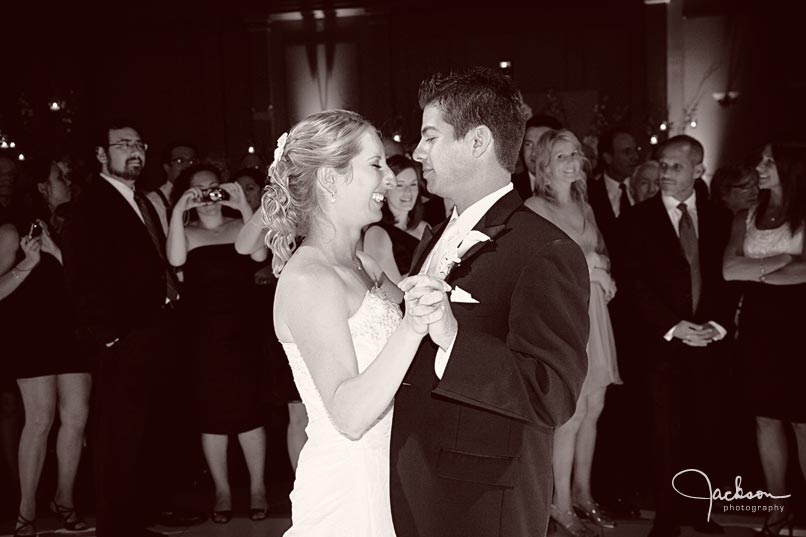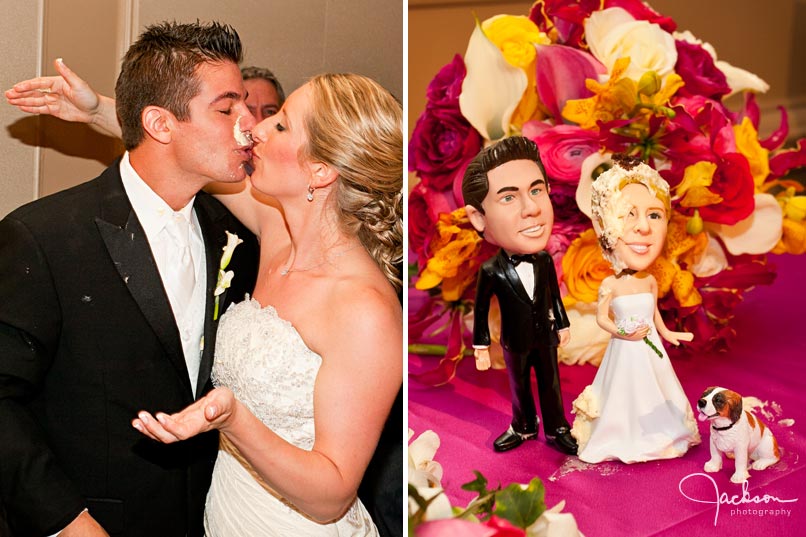 A food fight erupted at the cake cutting and their bobbleheads got the brunt of it!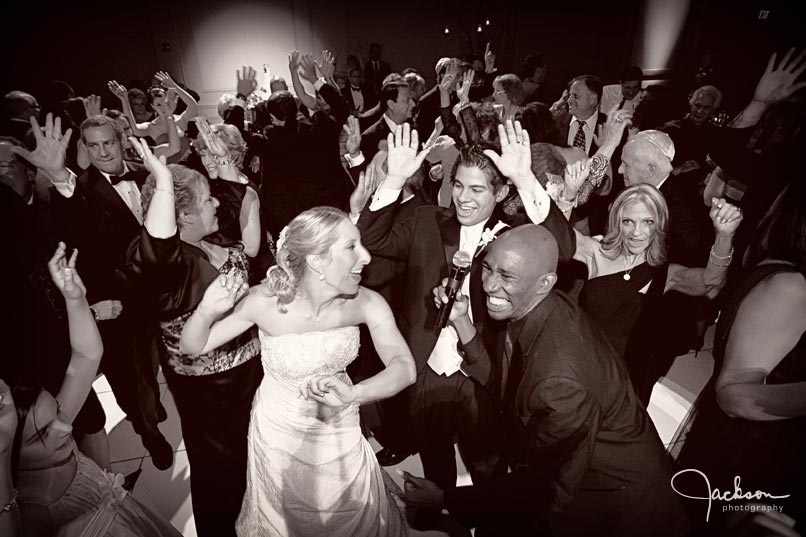 A late stroll outside gave Rachel and Ryan a chance to catch their breath and enjoy their top billing!