Set aside the imagery of a traditional wedding and make way for another time and place! Erica and Brian are promenading to a very different drum beat. The look and feel of this wedding drew from their passion for the Renaissance as well as many other influences. Erica's eye for color, texture, and style guided much of the creative process and she in fact made her remarkable gown. Brian's full-length brocade coat was custom made by a friend.
Erica with her modeling background was a delight and although Brian has not had this experience, he was a very fast study and a commanding presence in front of the camera.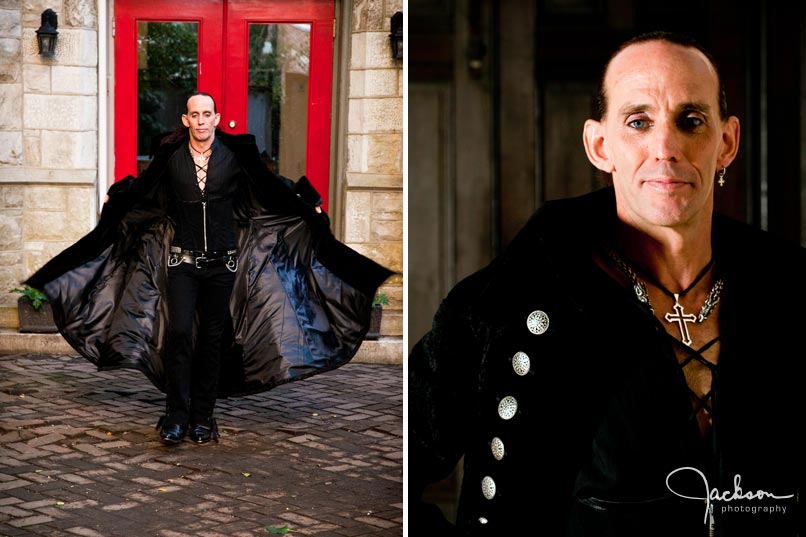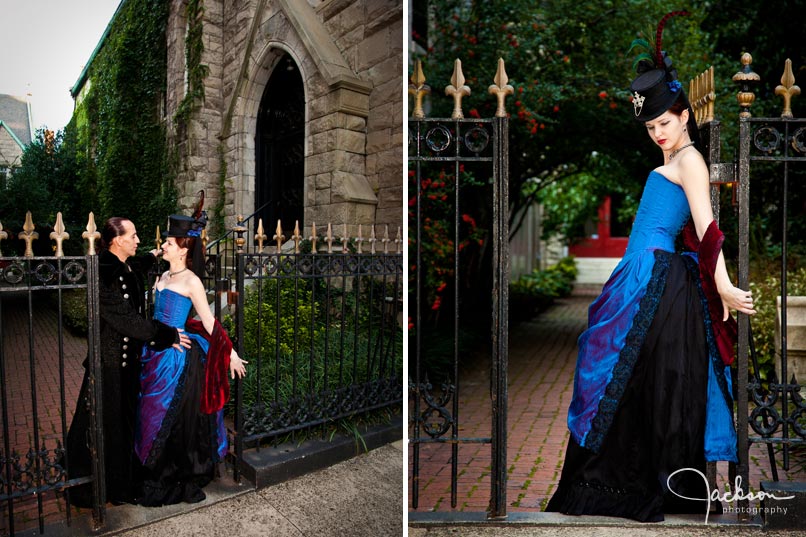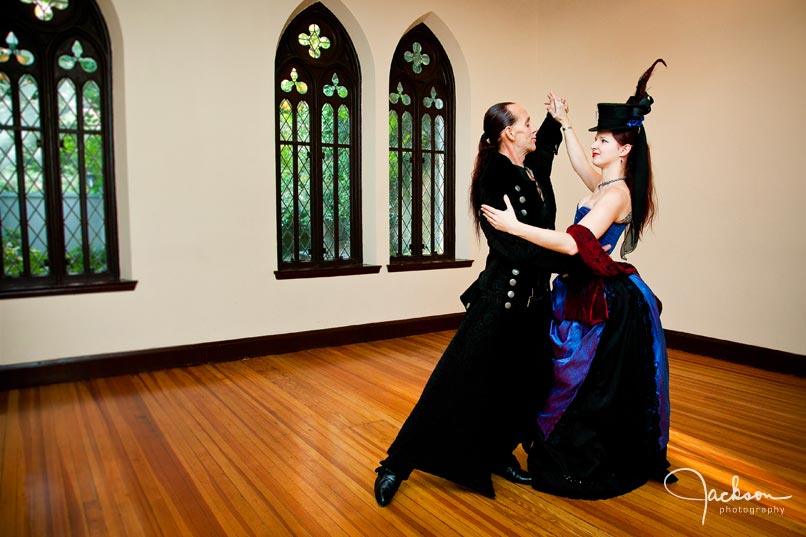 Their ballroom dancing was exquisite!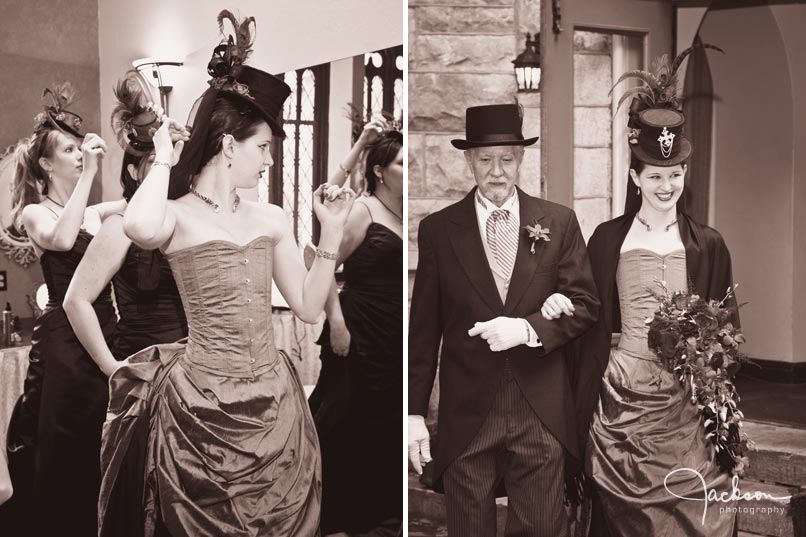 Friends and family were encouraged to exercise their own creativity with their outfits and it was a wonderfully diverse group.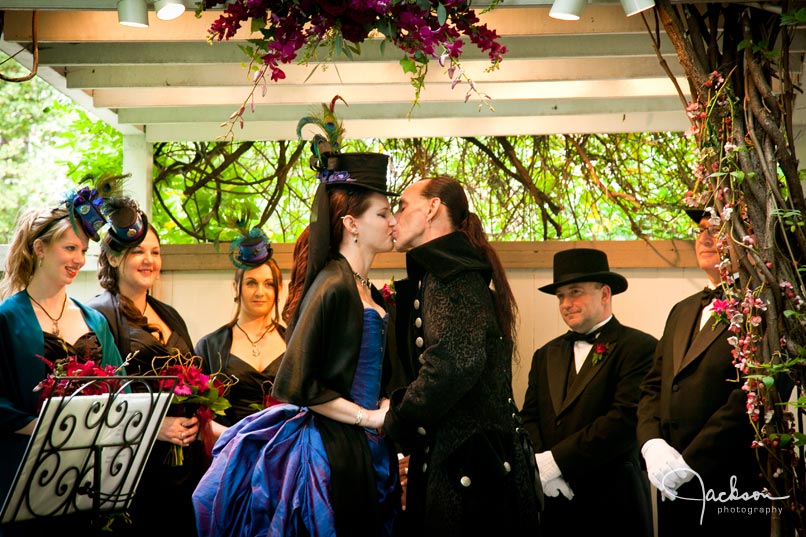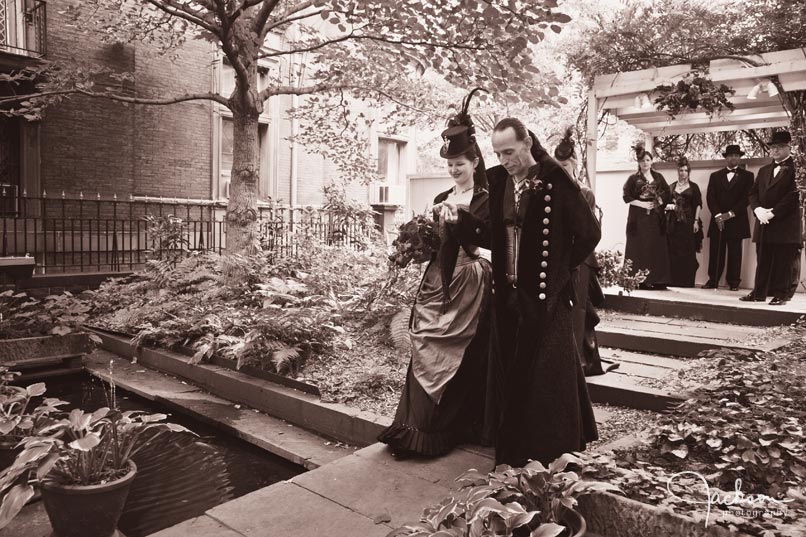 Where better to have a Renaissance wedding than Baltimore's own Chase Court? The Gothic Ballroom built in 1879 has the look and feel of a medieval banquet hall. The massive stone building is surrounded by gardens, arches and ivy, as if you have been transported to a timeless English countryside.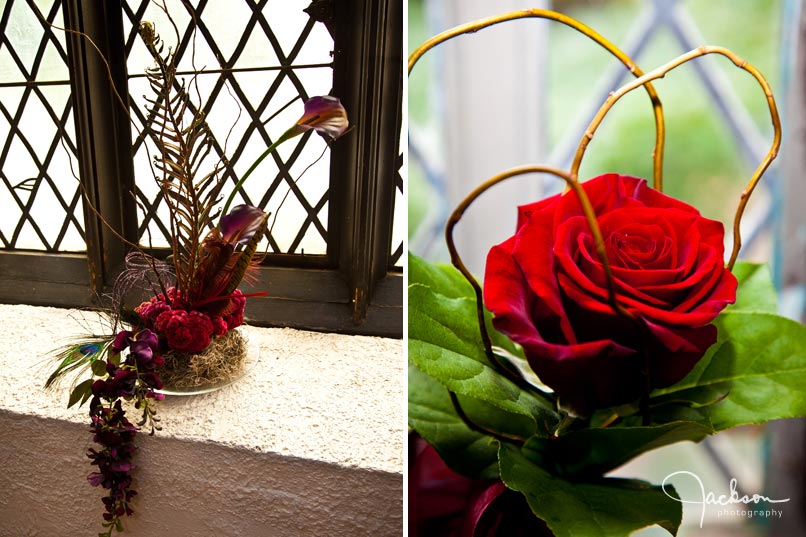 Floral arrangements by Fleur de Lis Florist were just right and thanks to Rouge Fine Catering for the wonderful food and service. DJ services were provided by London Shadows and an eye-catching cake was provided by Sugar Bakers.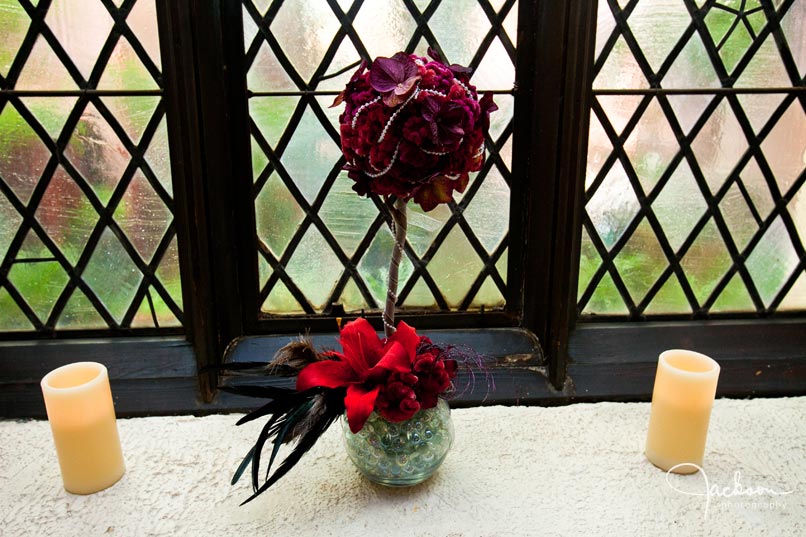 Another nice touch – these silk window arrangements by Mark Peeling.