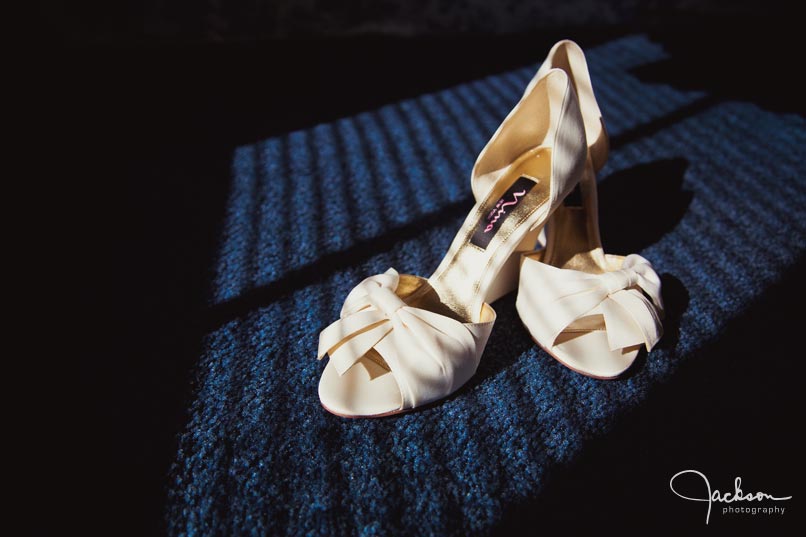 "A very fun couple married at a beautiful historic mansion". Stacie and Christopher had a gorgeous day for their garden wedding at Antrim 1844 in Taneytown, Maryland. The stars were aligned for them!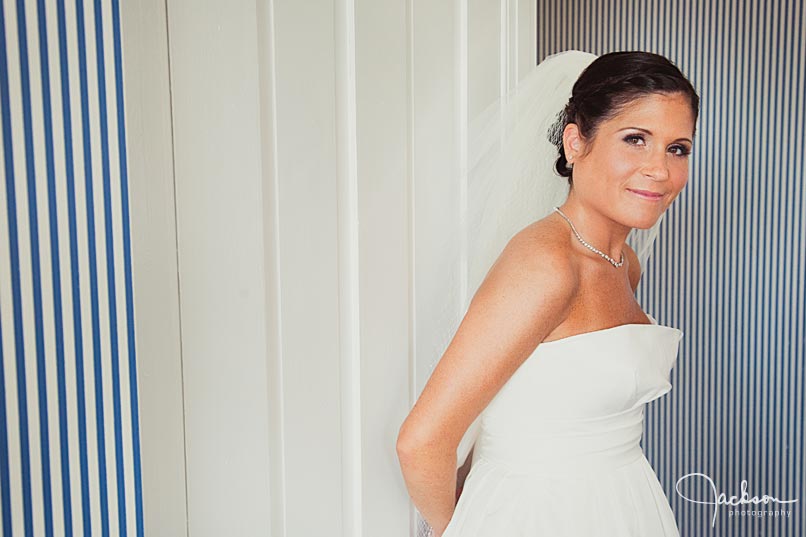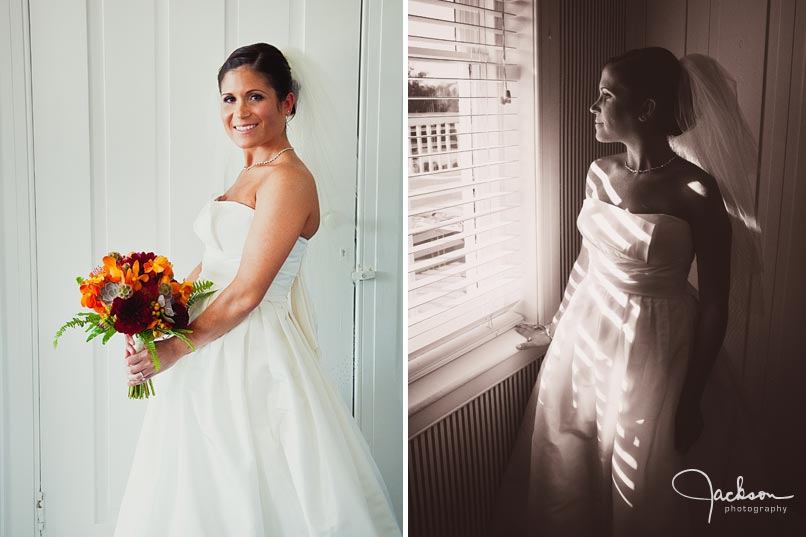 Stacie was stunning in her gown from Betsy Robinson's Bridal Collection. Check out those flowers from Wicked Willow, their vivid colors are a delight.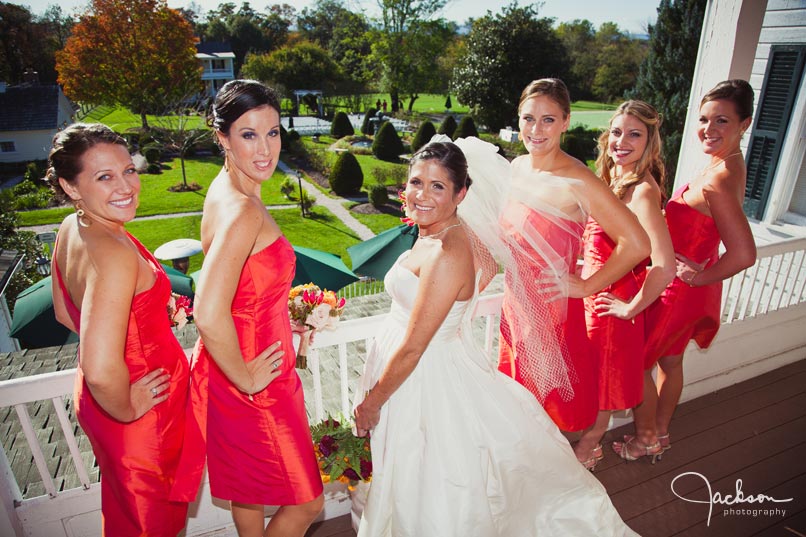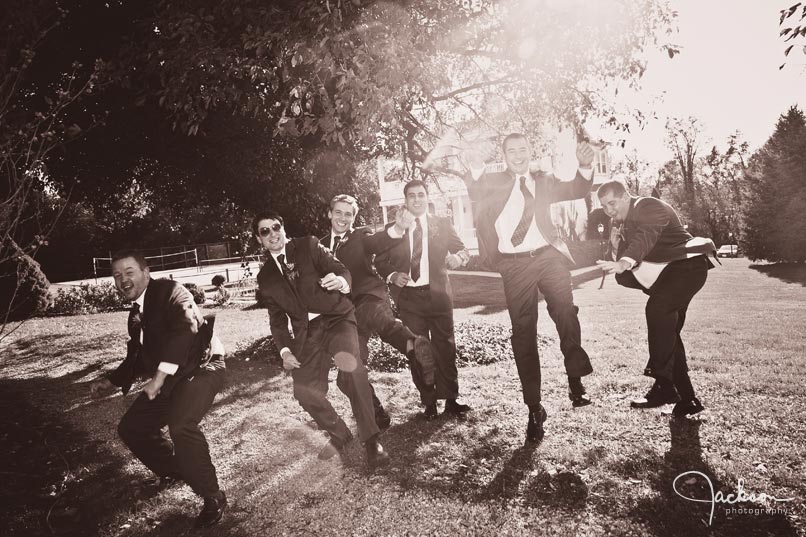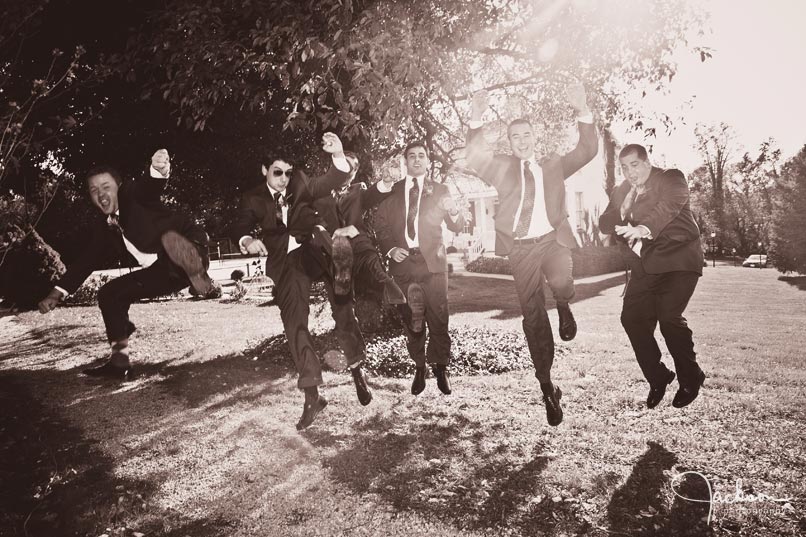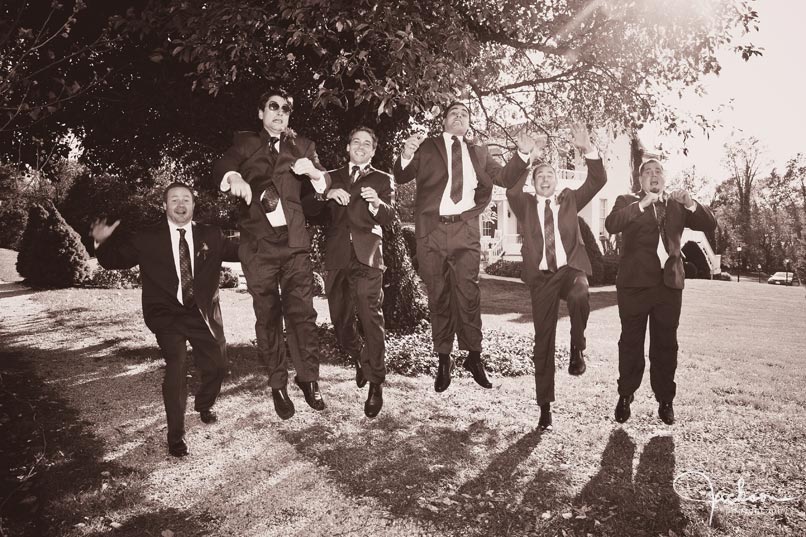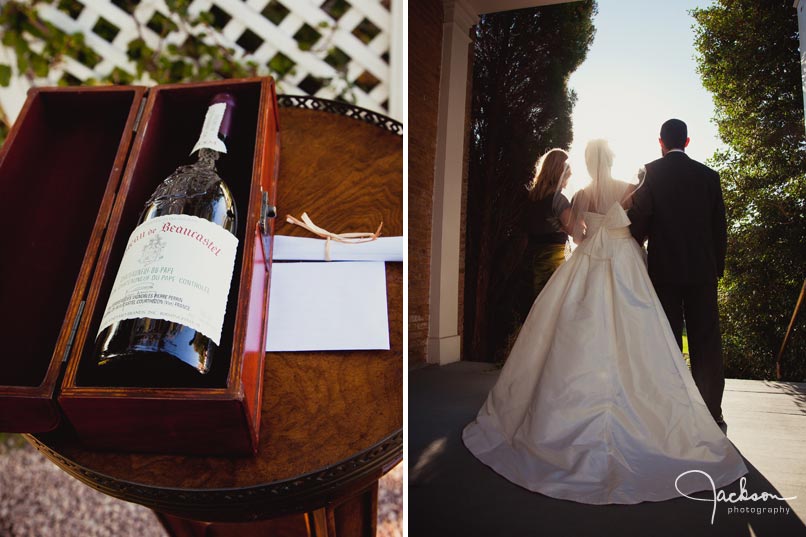 Bride and groom both wrote love notes to be enclosed in the box with their most favorite wine. They are to enjoy the wine and read the notes on their 25th anniversary.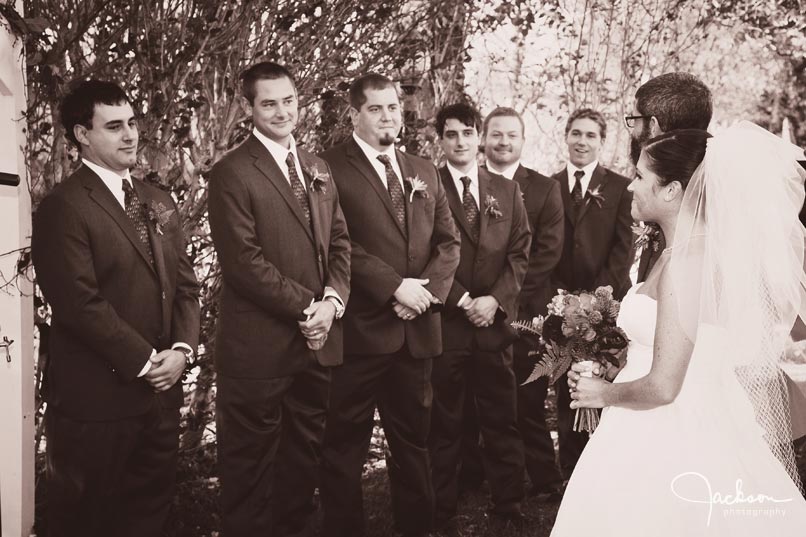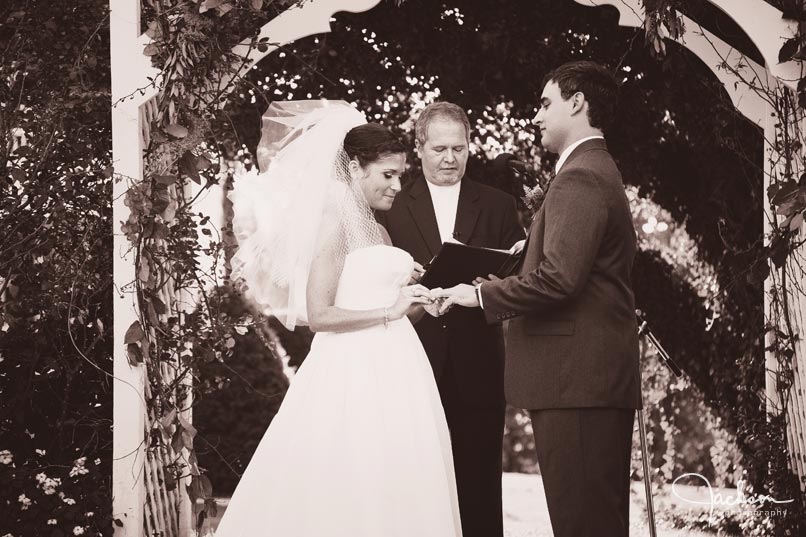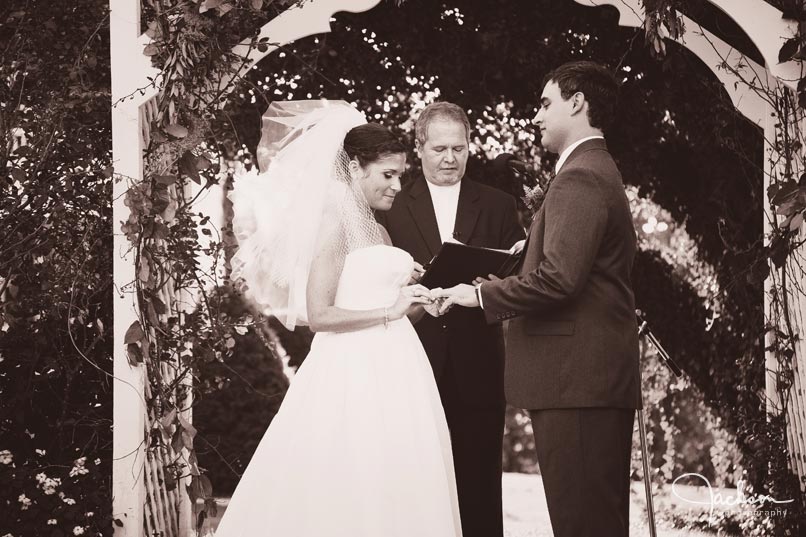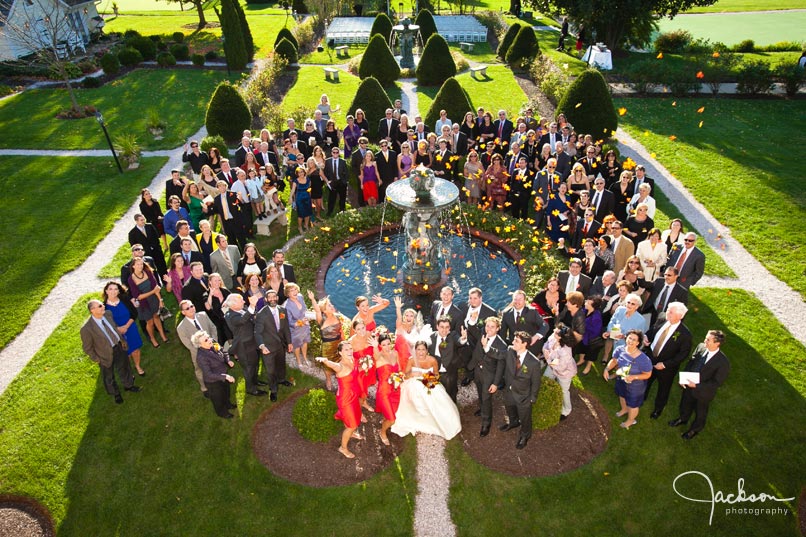 A bird's eye view of our couple with all their guests immediately after the ceremony!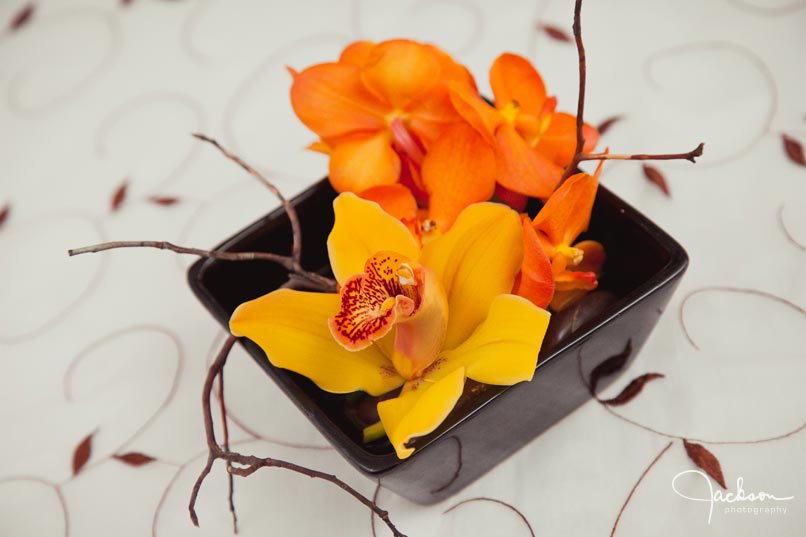 Beautiful table linens with a delicate design were provided by Gala Cloths.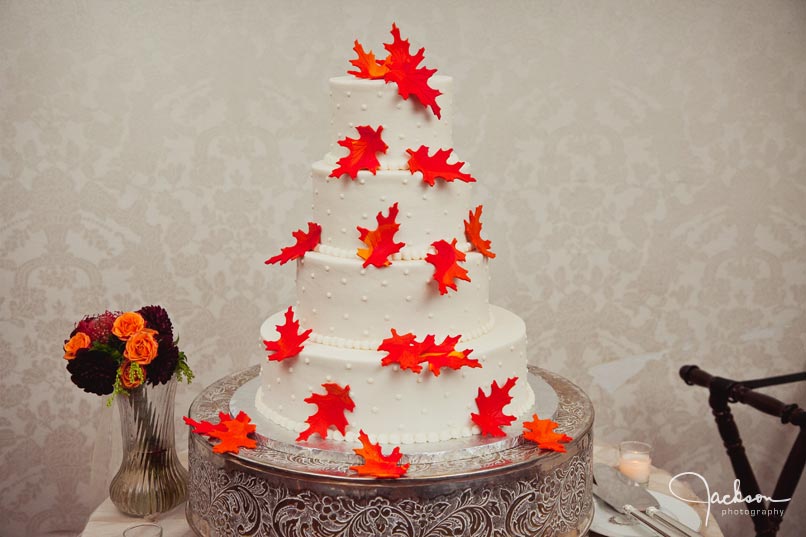 Cake by Artistic Desserts, yum!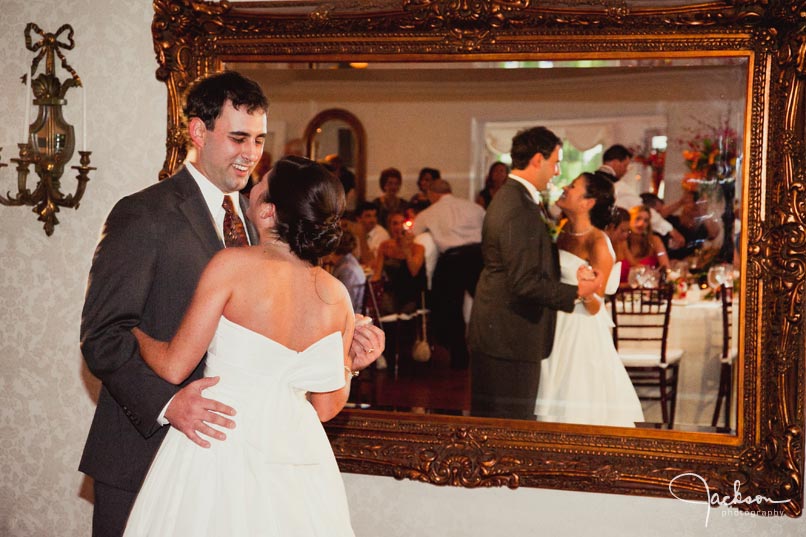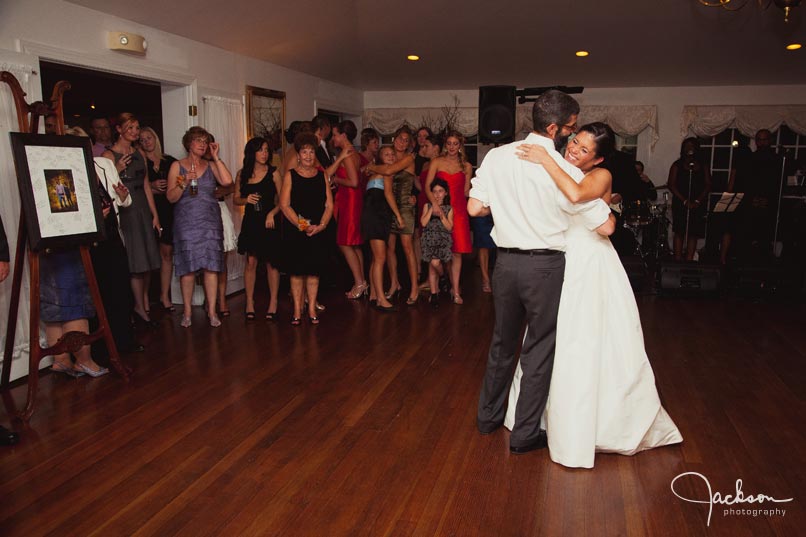 Many thanks to Ellene Pomerantz of Write Style for the creative invitations, programs, and menus. Jim Skipper of Black Tie Video turned in his always excellent work. The band Nightsong definitely kept the guests on their feet dancing all night. Our own Philip Weber and Isabell Triemer covered the photography duties admirably.