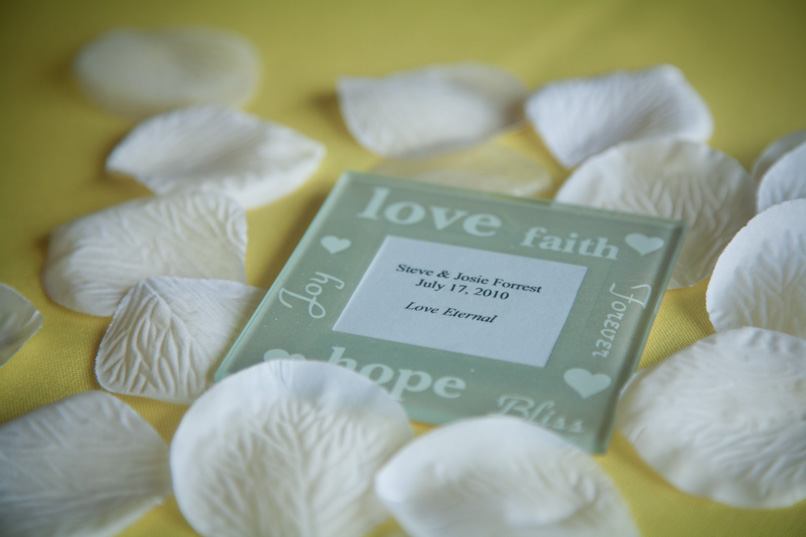 The Geneva Farm Golf Course, located in Street, MD (Harford County), provided a quaint yet equally stunning setting for Josie and Steve's wedding in mid July.  Although a rather hot summer day it couldn't have been more beautiful.
Elegance and simplicity marked this wonderful celebration on every level, from the choice of the location, to Josie's dress, her pink bouquet of roses, the reception and everything in between.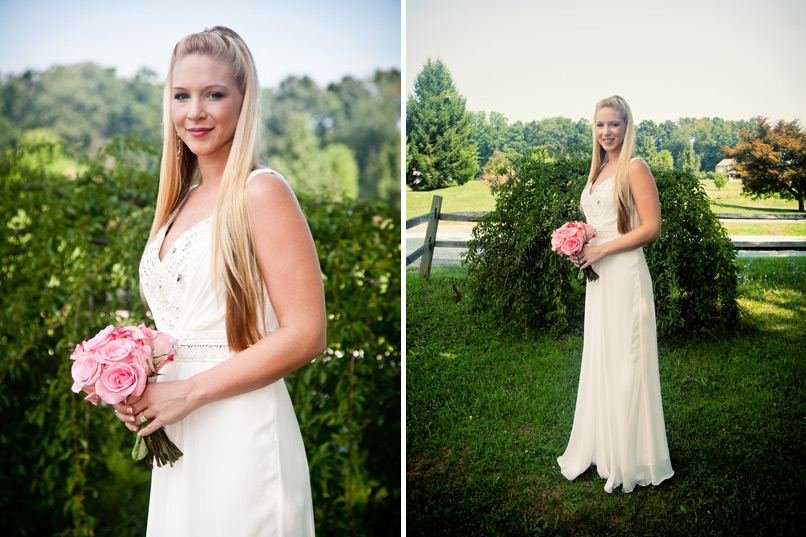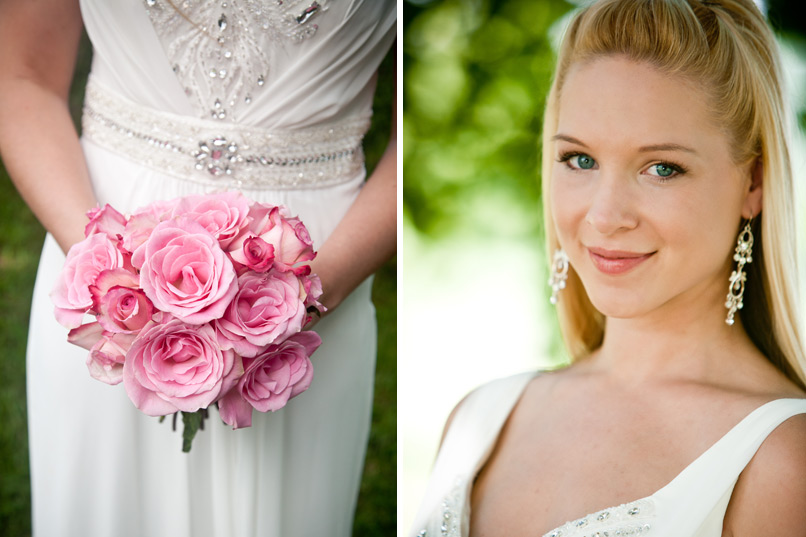 With only about 40 guests, it was a very intimate wedding celebration. Surrounded by their family members and close friends, Josie and Steve exchanged vows in a heartwarming and emotional outdoor ceremony. An abundance of trees enveloped the ceremony site, providing plenty of cool shade for the couple and guests alike.
As guests made their way inside after the ceremony, the couple stepped off to the side, indulging in having just been wed. As if nothing else existed around them, Josie and Steve enjoyed a few intimate moments, which I was lucky enough to capture.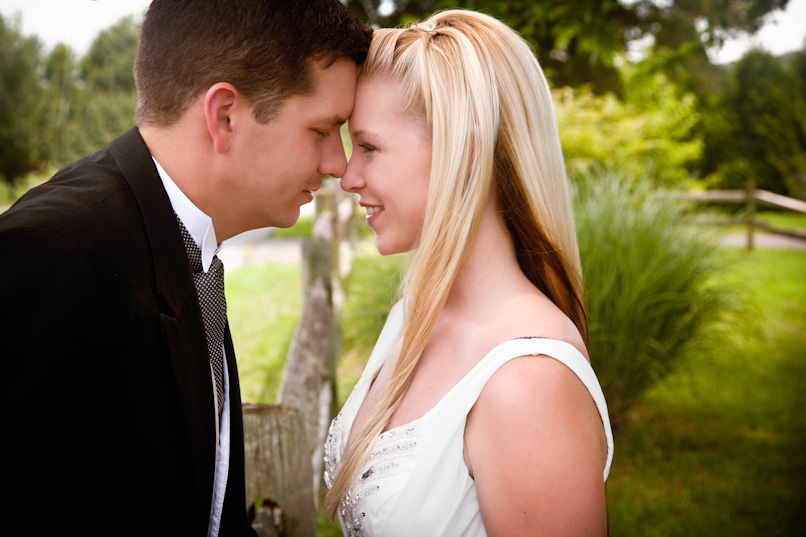 Shortly thereafter, we went on to explore the plethora of settings at Geneva Farm grounds, which provided a great variety of scenic backdrops for portraits of the couple. Beautiful inside and out, Josie and Steve were a pleasure to photograph and simply to be around.