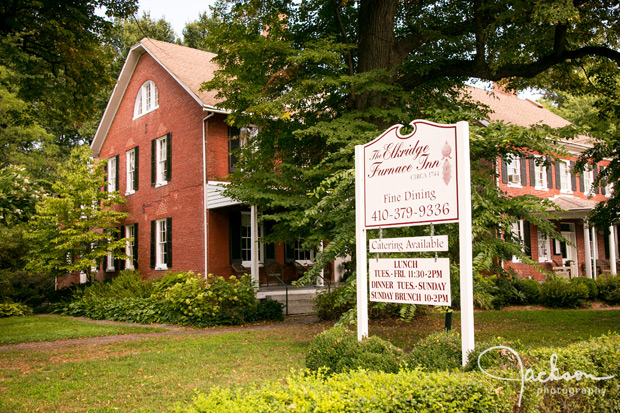 Our couple thought of having a large wedding,… or maybe just going to the courthouse. They decided on an intimate wedding and celebration with a small circle of friends. The Elkridge Furnace Inn was perfect for this.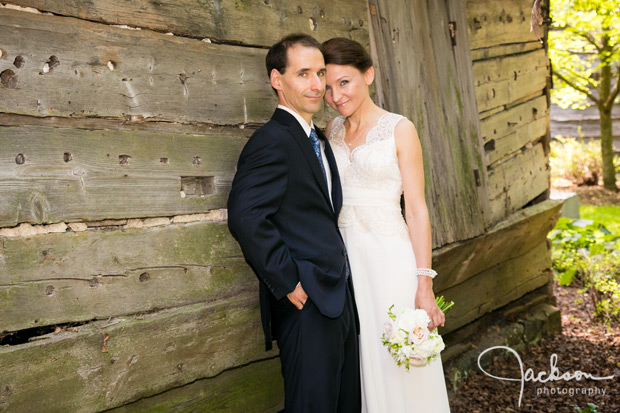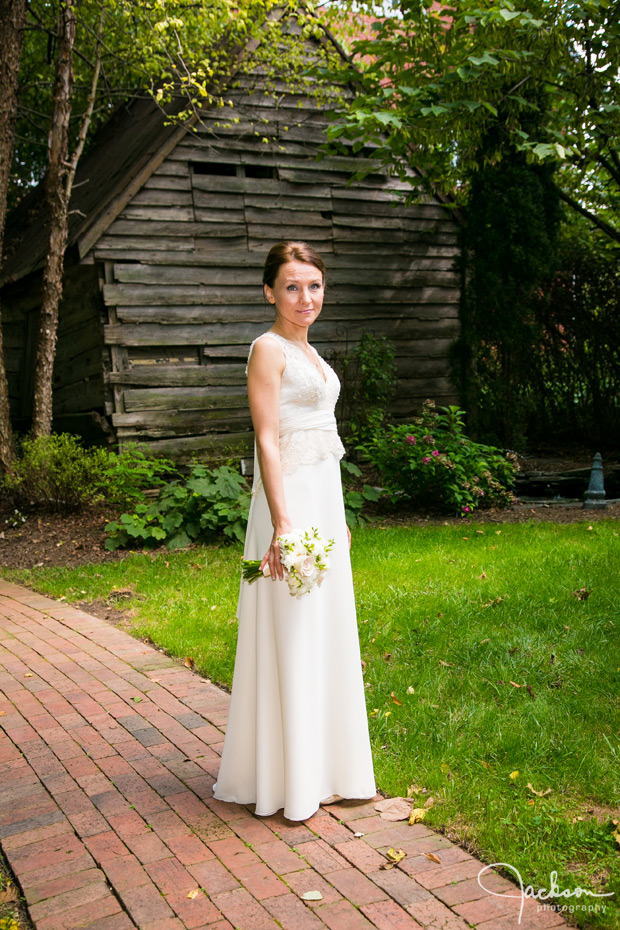 Tanya:
"We found Elkridge Furnace Inn a week before a scheduled  civil ceremony in court. We liked it so much, that we decided to move our ceremony to this venue. So we put our wedding together in 1 week. My friend did all the flowers. The dress I wore was a family dress from Belarus. My sister got married wearing this dress, I was happy to wear it on my special day, and we'll keep it for our nieces and daughters:). Our friend invited both of us to her house for a cup of tea two years ago to give us a chance to meet each other. And it worked!!!"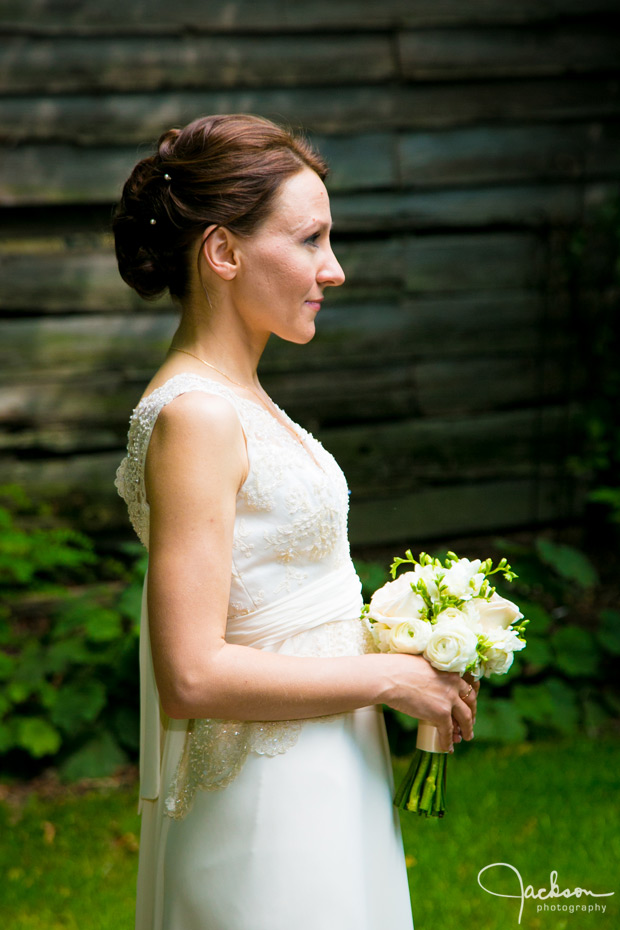 They loved walking around the house and grounds. There are so many textures and colors!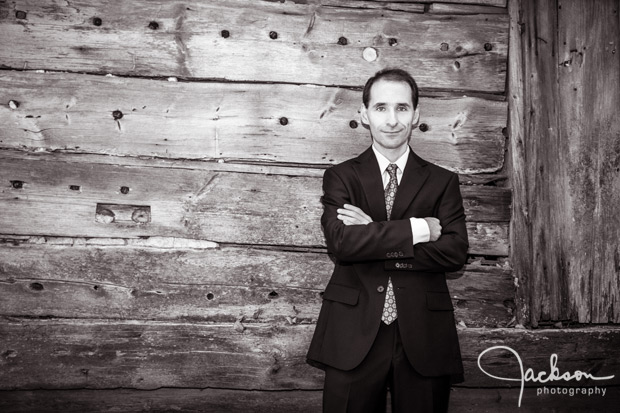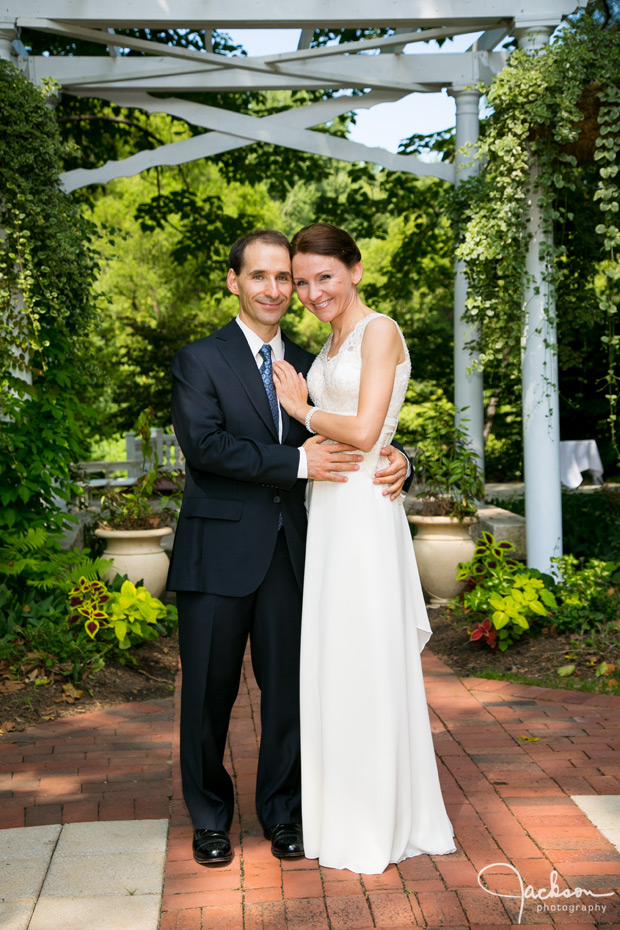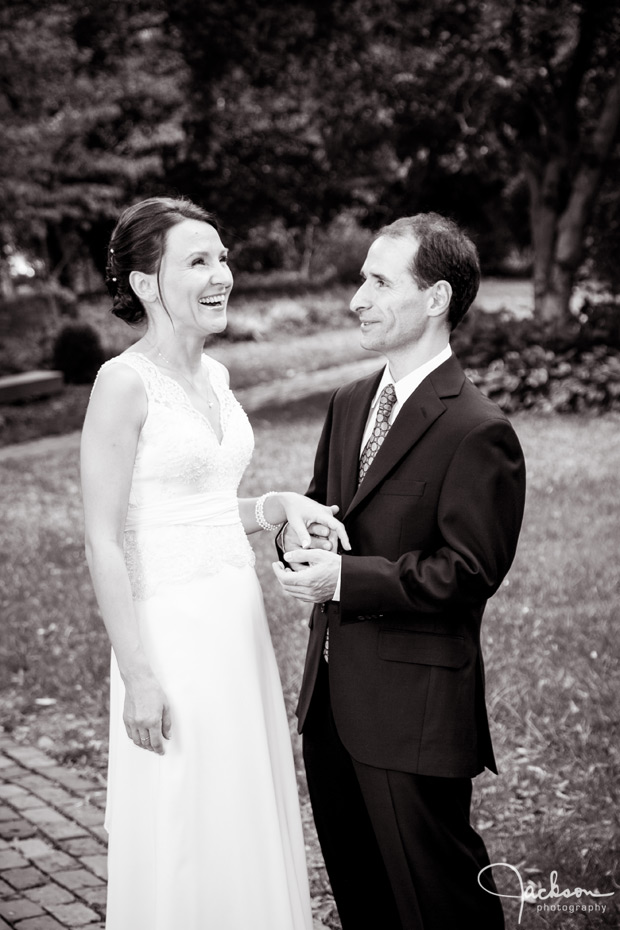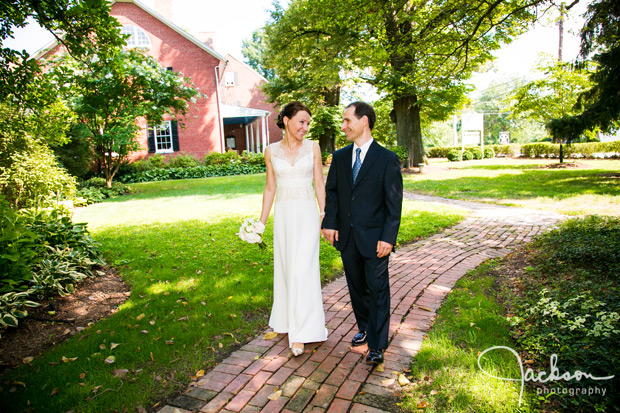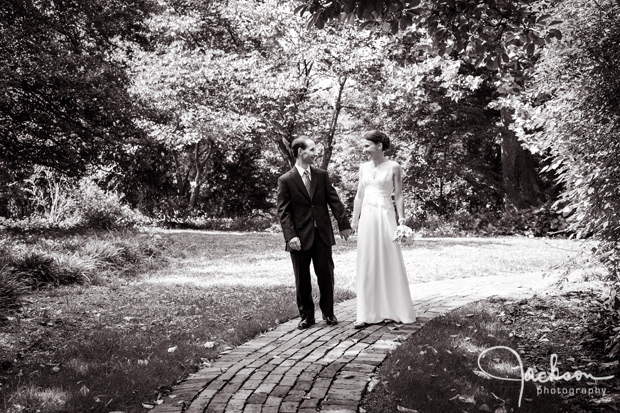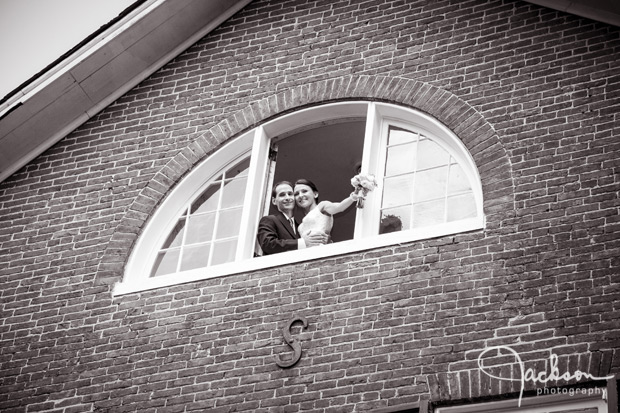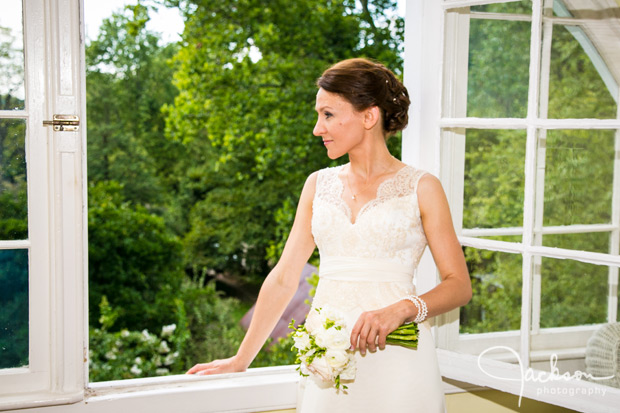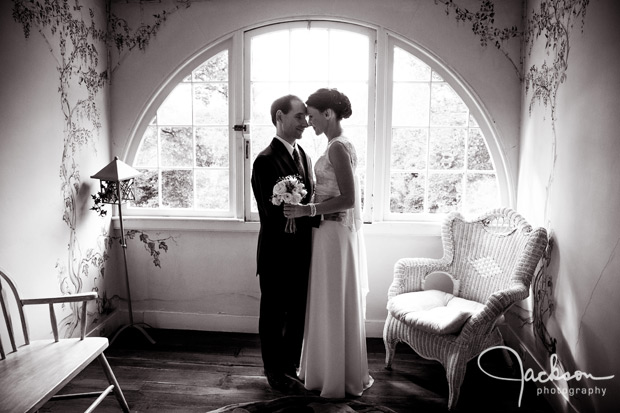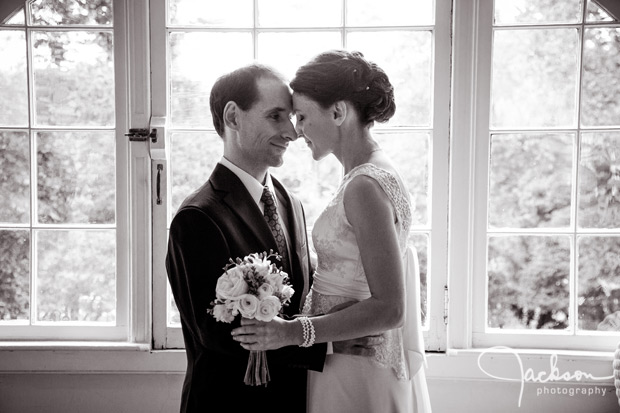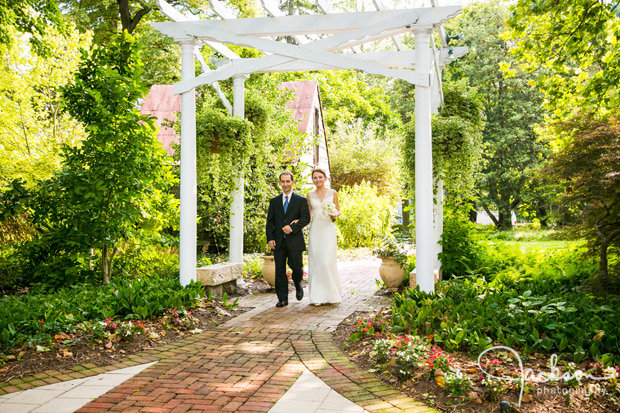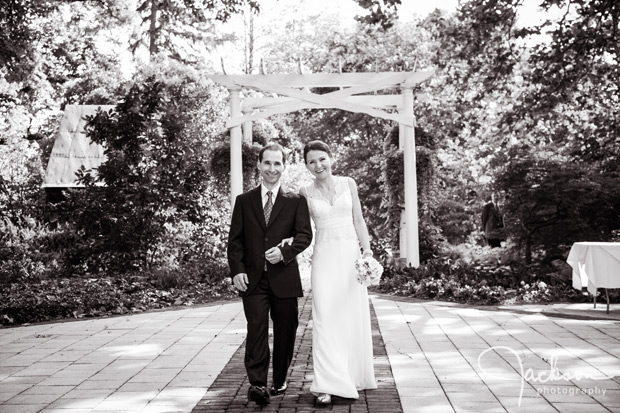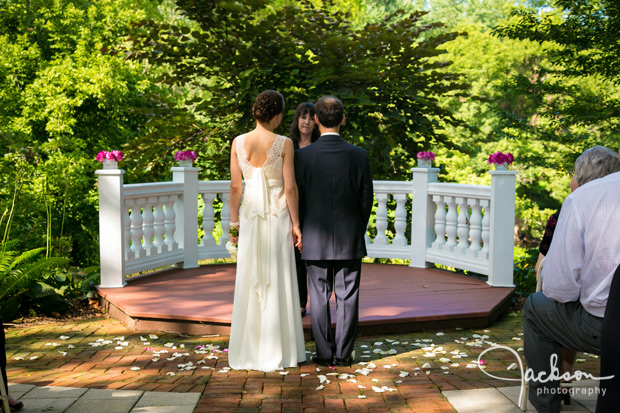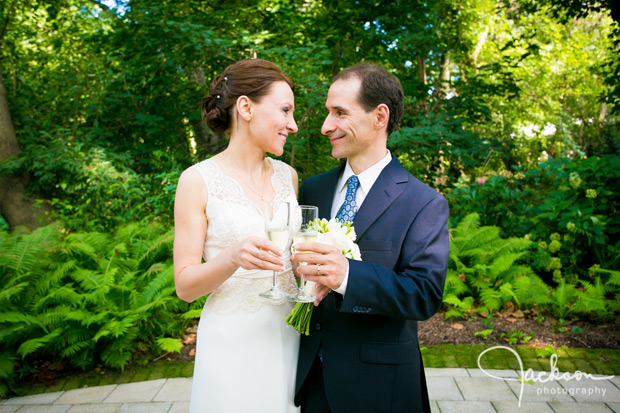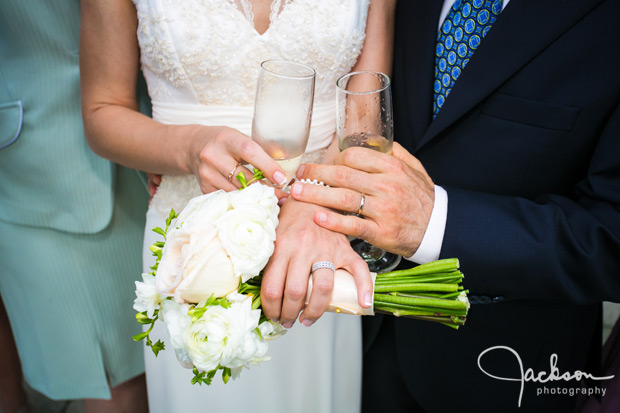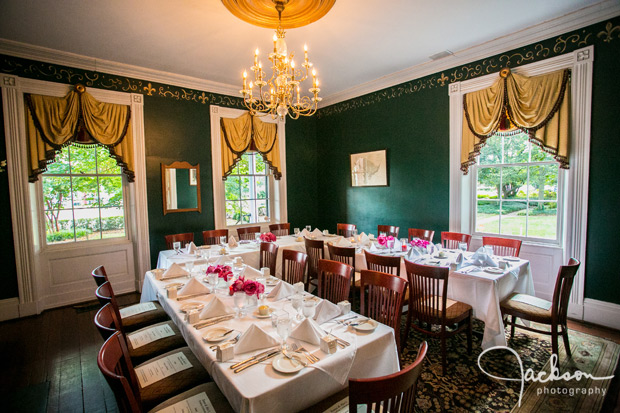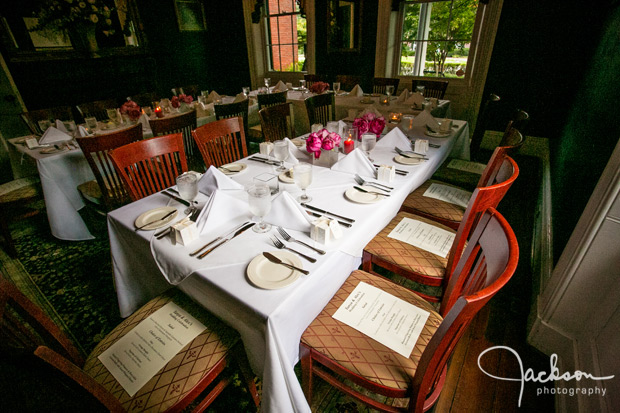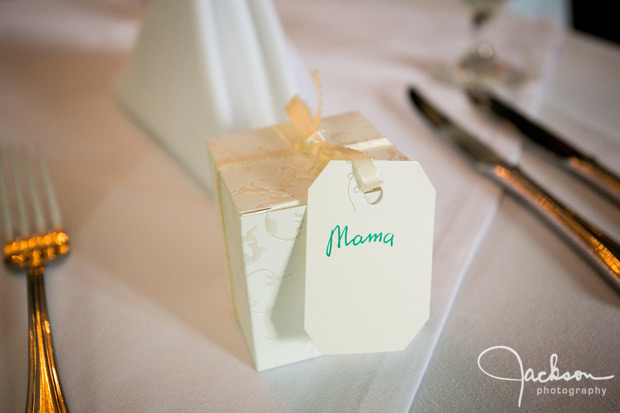 After the ceremony, an elegant dinner party was set in this fine old inn. Russian songs were sung and they had this beautiful petite wedding cake waiting for them!