I first met Tena and Ryan last summer at our  studio. As soon as we sat down and started to talk, I began to see how dynamic this couple is and knew their wedding would be a wonderful celebration.
We began at Tena and Ryan's house where Tena prepared for the day.  Tena's bouquet (provided by Flowers & Fancies) were accented by a brooch pin that was her Great Grandmother's (Something Old, Something New…).  The bridesmaids assisted and with finishing touches from Tena's mother, we then headed down to St. Ignatius in Mount Vernon.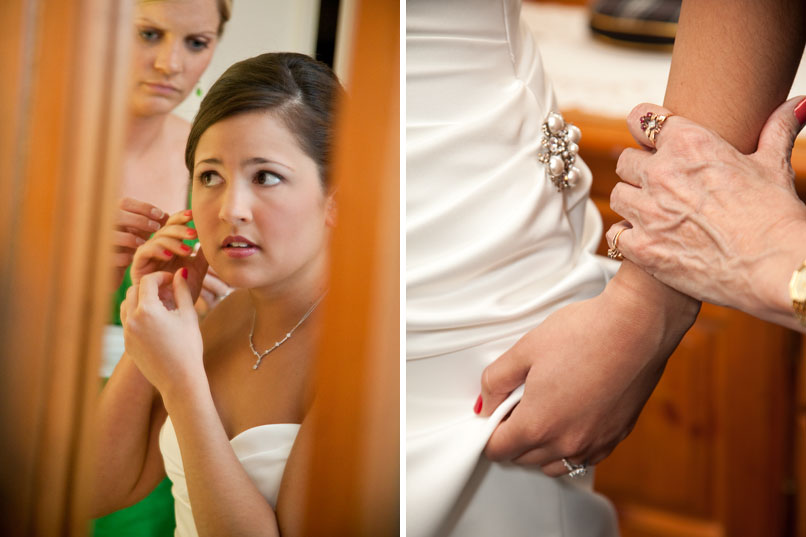 Tena and her father stylishly arrived in his red Corvette!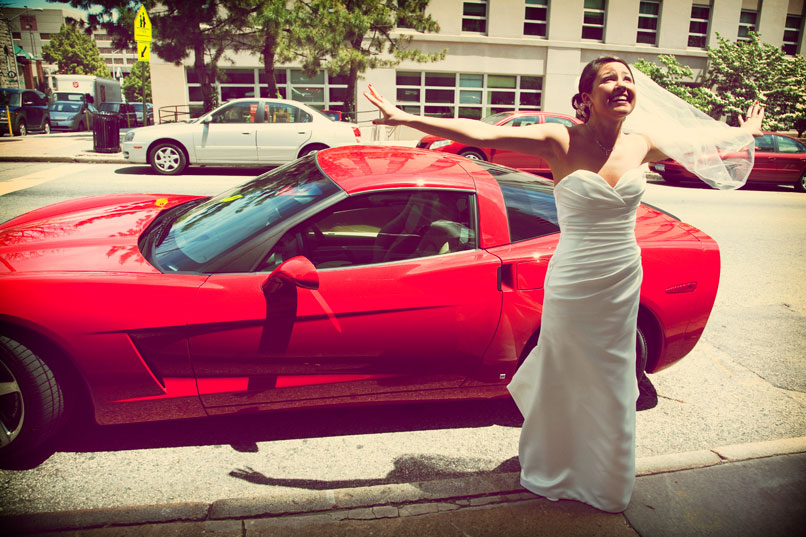 St Ignatius has an excellent quality of light, along with the classical elegant interior, which lends itself as a timeless setting.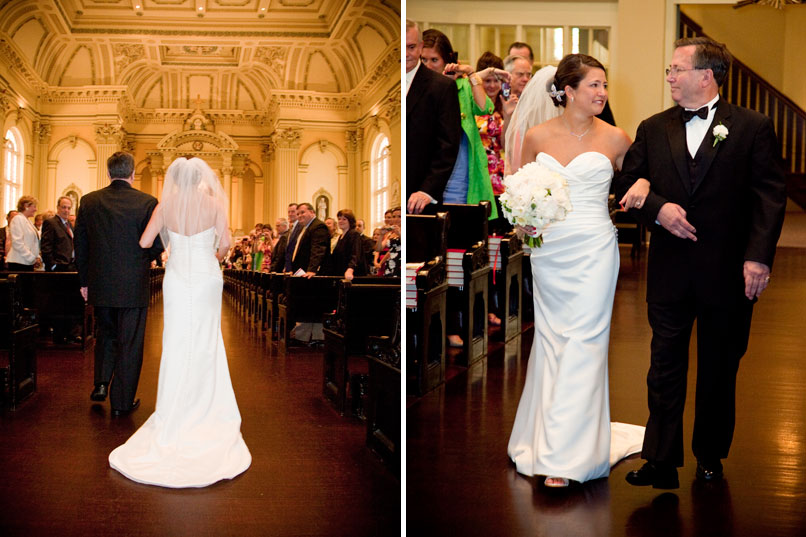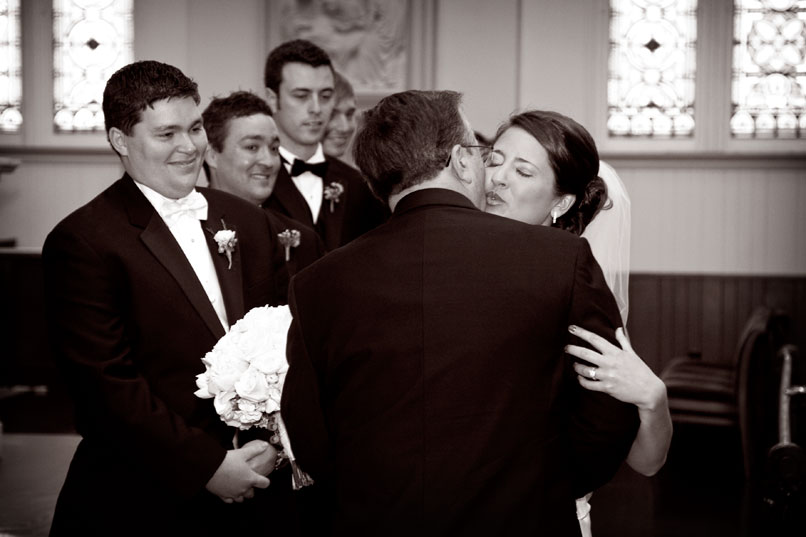 From there it was onto the reception…at Evergreen House, a former Gilded Age mansion surrounded by Italian-style gardens located along North Charles Street in Baltimore.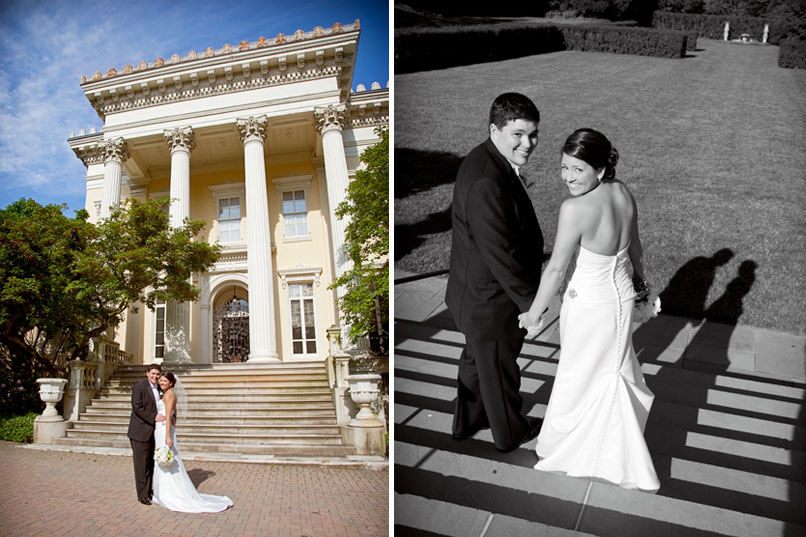 The grounds at Evergreen lend themselves to excellent photographic opportunities to preserve this special day.  The upper gardens at Evergreen balance the architectural presence of the Main house.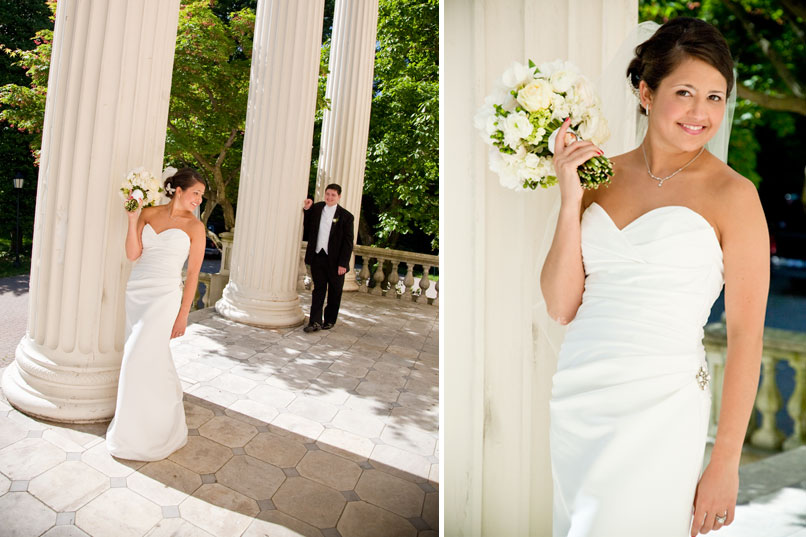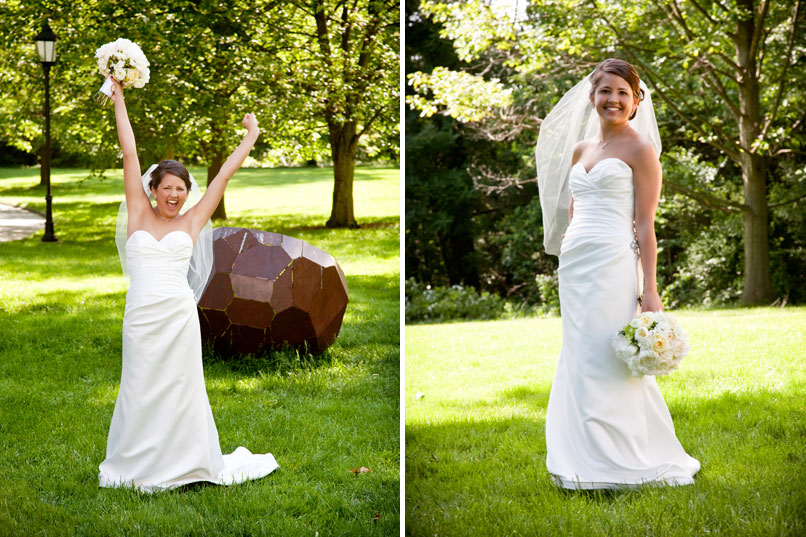 Evergreen House is also the host of Sculpture at Evergreen 6: Simultaneous Presence, a curated group of sculptural installations.  These works are found throughout the historic grounds.  Above, Tena is showing her excitement in front of the Brooklyn architecture firm Matter Practice's work Fallen Fruit.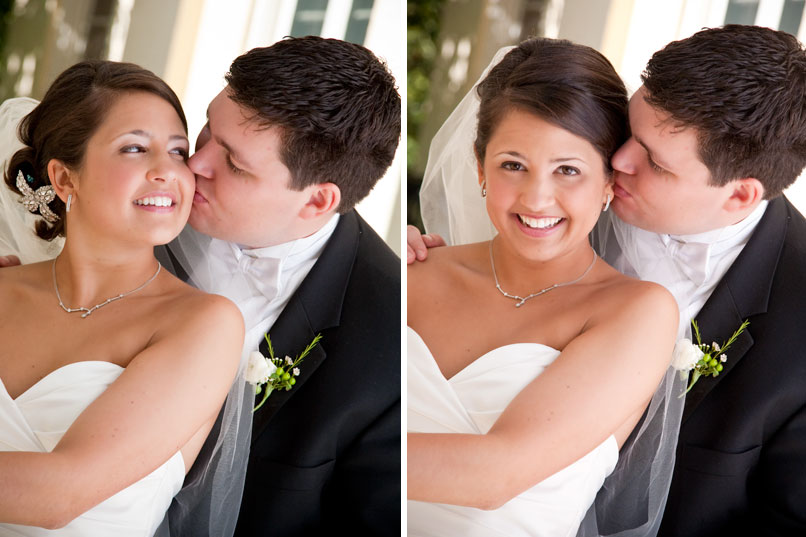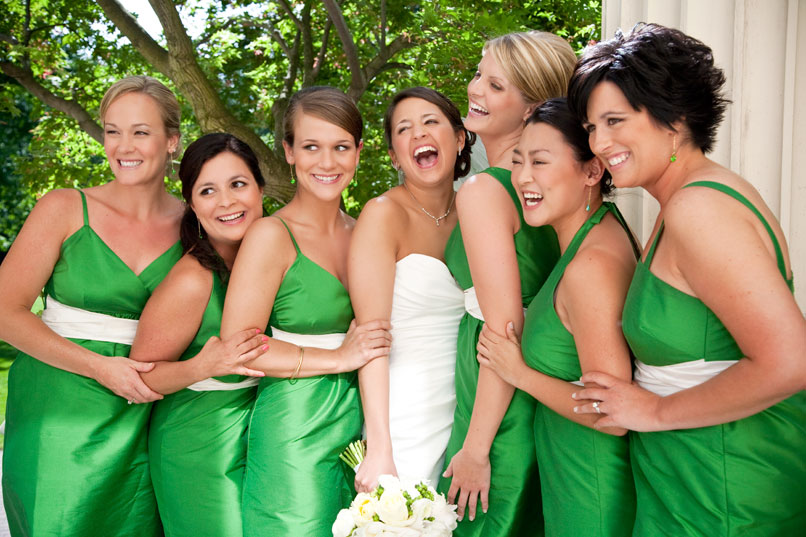 Tena found her elegant strapless bridal gown at Betsy Robinson's while her bridesmaids' vibrant green and white dresses were discovered at Mount Washingon's Garnish Boutique.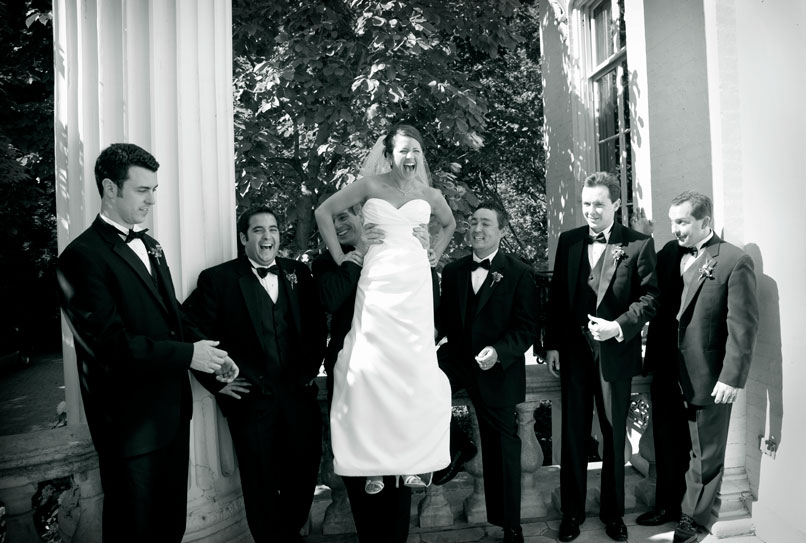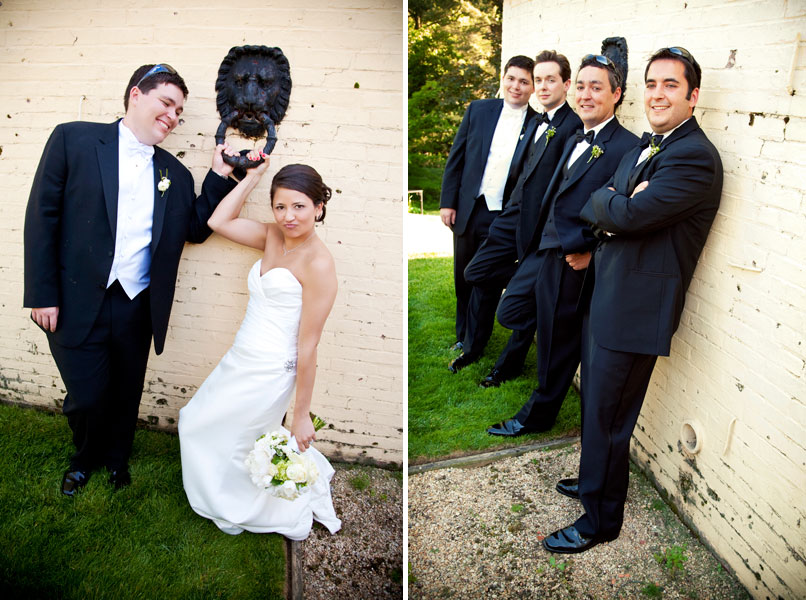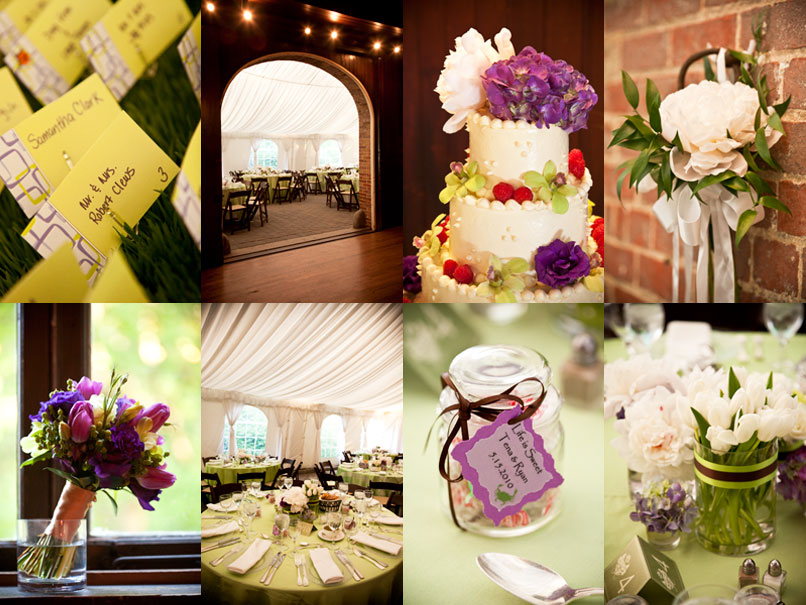 The reception was held at Evergreen's carriage house. The bright green table linens in the vaulted tent liven up the space to give it a relaxed, yet elegant feel.  Catering was provided by Linwoods. Talia and her team worked with the couple to develop a detailed dining experience focusing on a family centered event from the prepared antipasto to through the individual table service.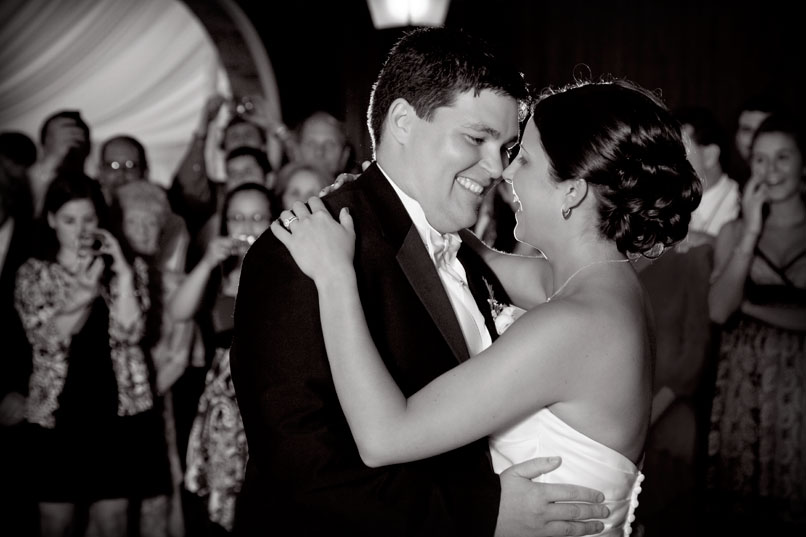 Tena and Ryan joined together with family and close friends in a beautiful setting that truly made it a wedding of their own.
The sun faded and the band (Paradise of Hero Entertainment) was swinging.