This was a day rich in gorgeous sights!  The bridal gown design was remarkable and Tori looked absolutely striking.  The rich colors and variety of flowers was quite unique and drew plenty of "ooohs and aaahs"… thank you, Flowers & Fancies.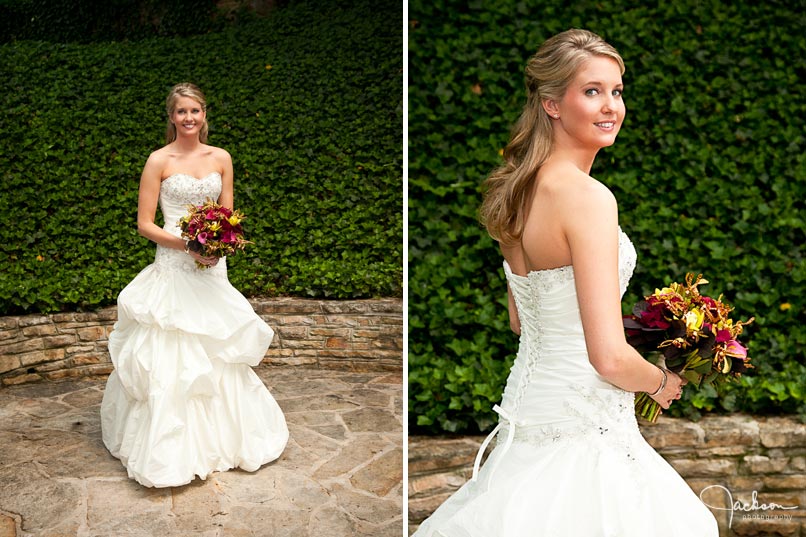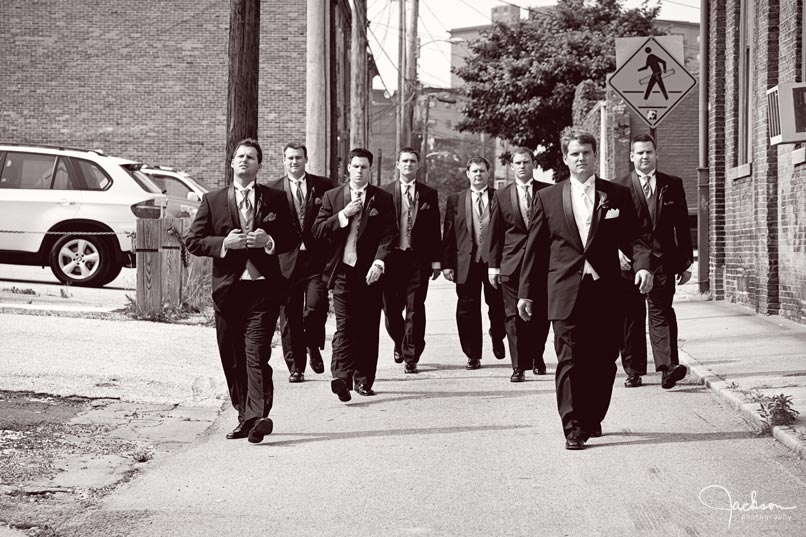 Matt and his crew had some fun looking deadly serious on their approach.  The First and Franklin Church, built in the 1850s is in the Gothic Revival style.  The recently renovated interior is breathtaking and the organ music played was suitably grand.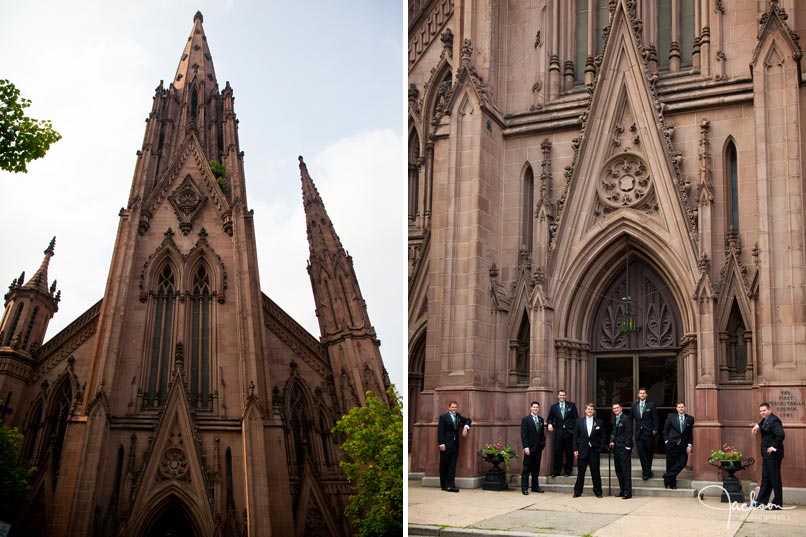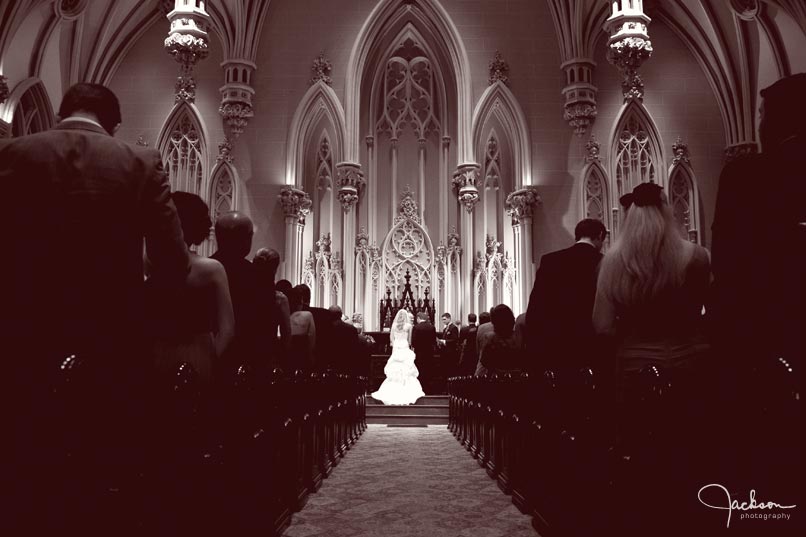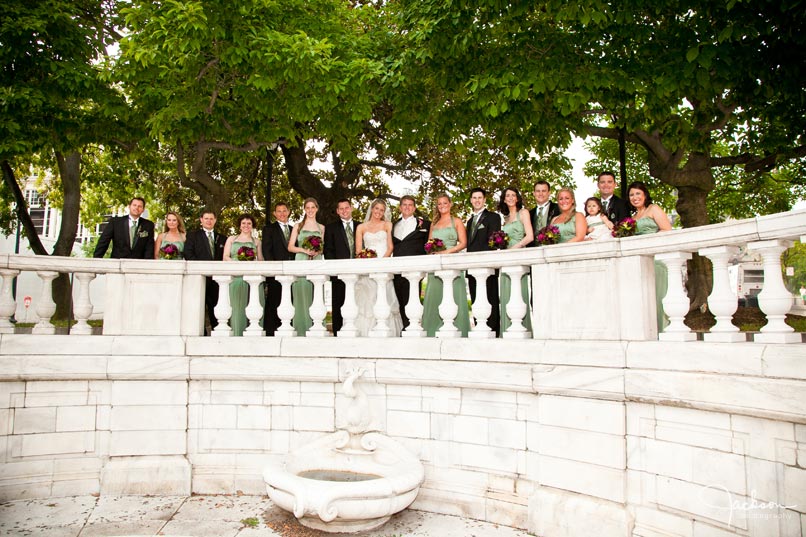 Our couple and their bridal party stopped at Mt. Vernon Square for some pictures before entering the George Peabody Library for their reception.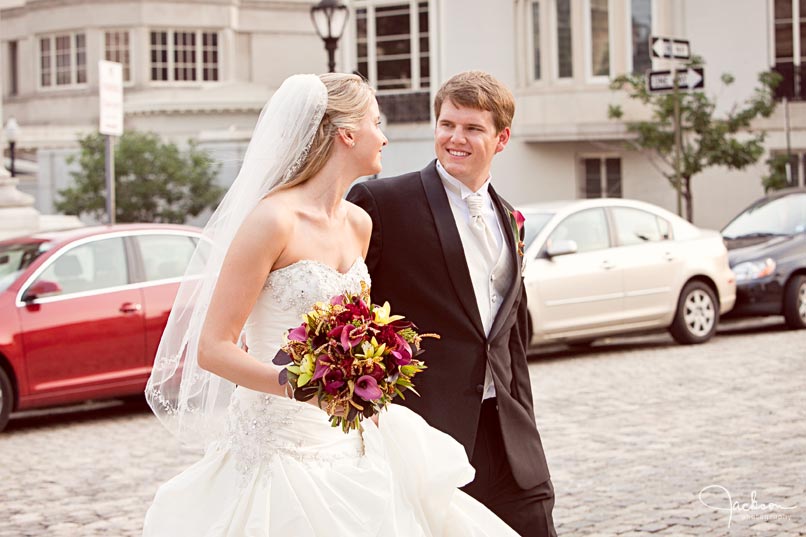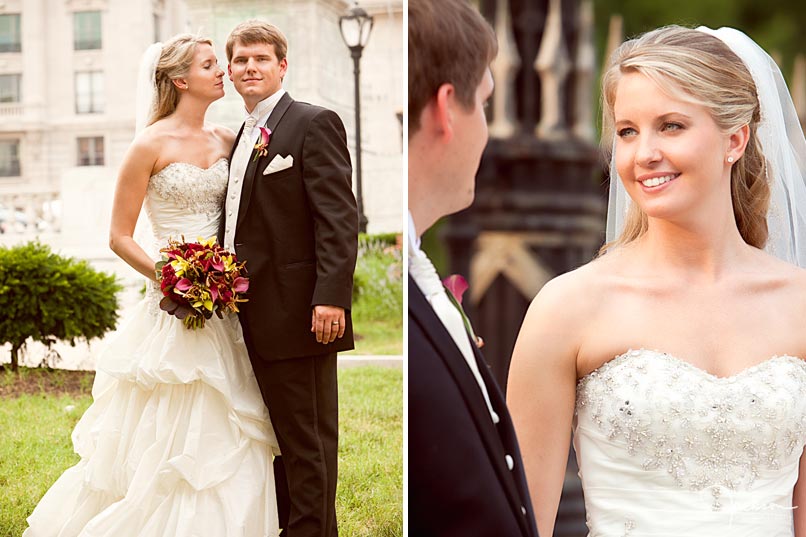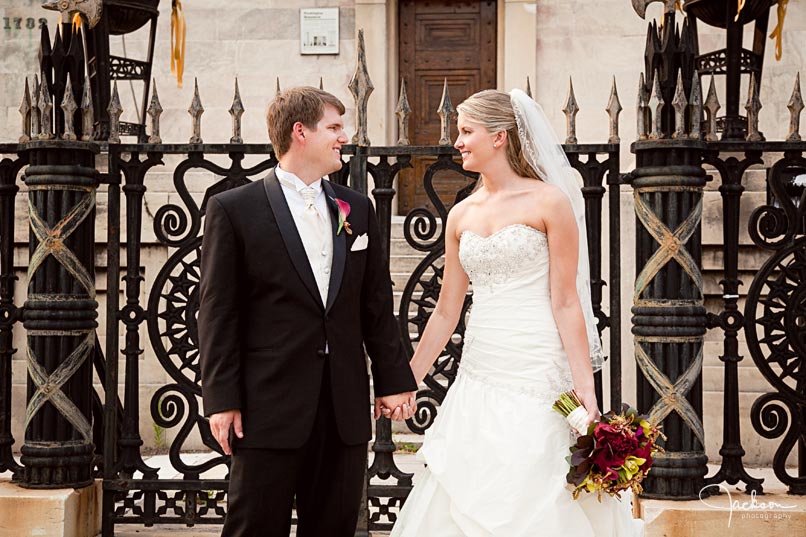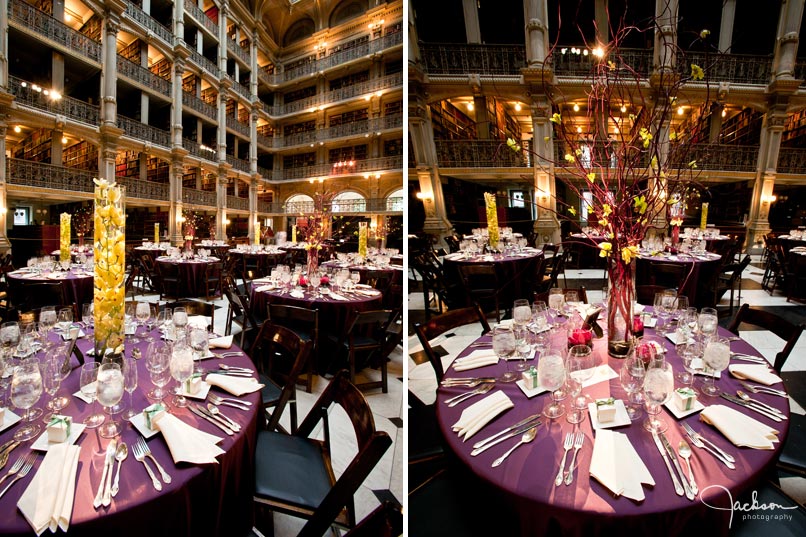 Speaking again of remarkable architecture, the Peabody Library stack room is ringed with five tiers of ornamental balconies and has been one of the most sought-after venues in Baltimore.  Exquisite dining was provided by Chef's Expressions.  Their culinary creativity is always a highlight for guests and for me.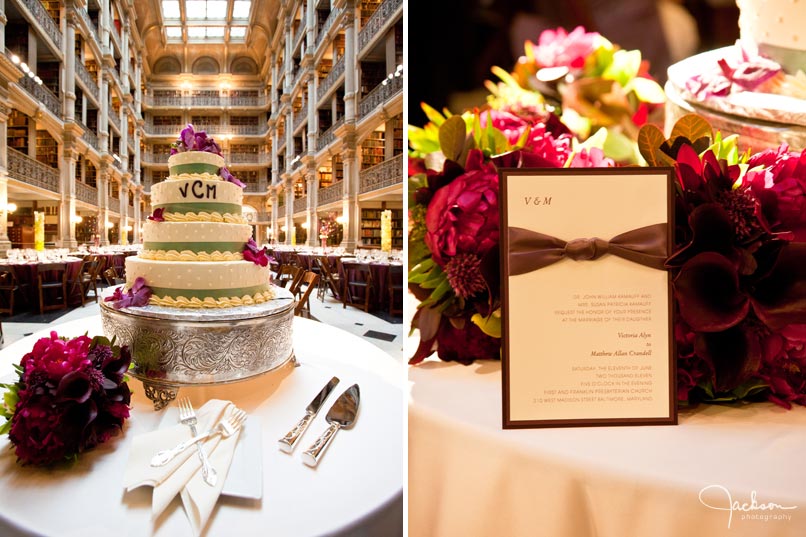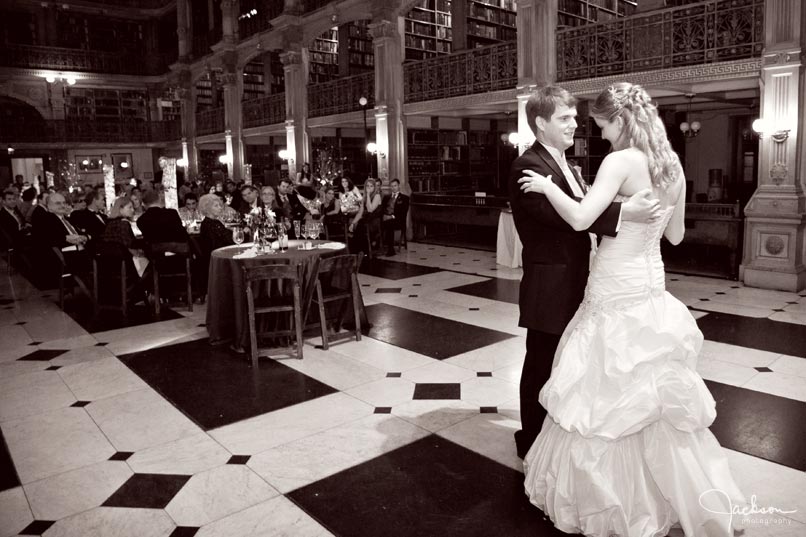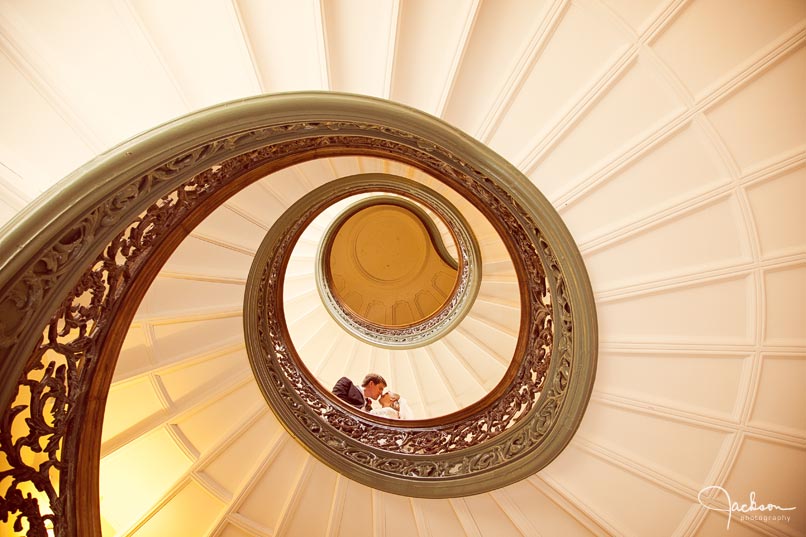 If you have been to the Peabody before, you probably don't recognize this spiral staircase.  It is actually part of the Peabody Conservatory of Music.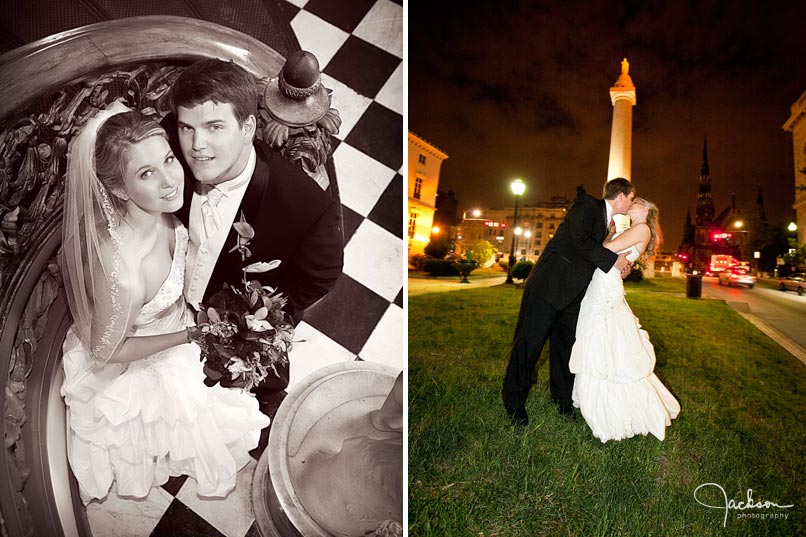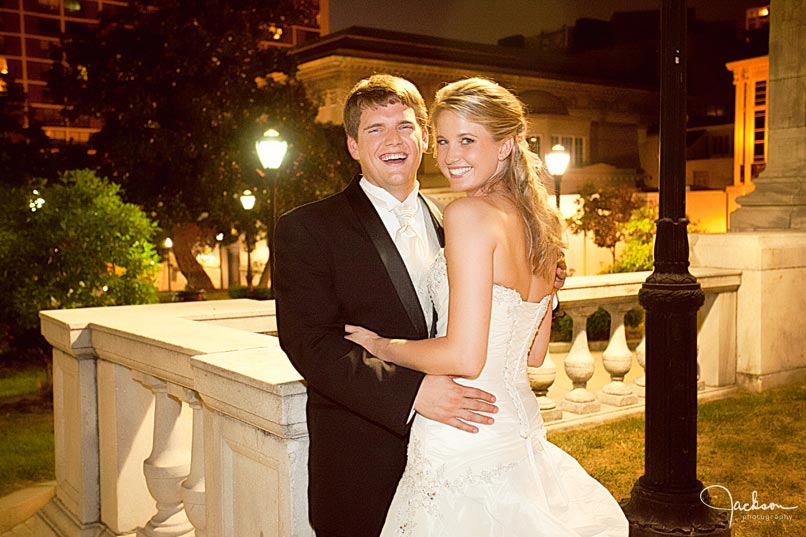 Tori and Matt finish off their very memorable day with a stroll around the Washington Monument in the cool of the night.